Elks Lodge 394 in Billings may be selling its facility, but the local chapter of the social club isn't shutting down.
Like many social clubs across the nation, the Elks Lodge in Billings has struggled with aging membership and declining interest from younger generations.
When a "For Sale" sign recently appeared in front of the sprawling facility on Lewis Avenue, member Jeff Isom says some in the area assumed the nonprofit group was completely shutting down. Instead, Isom says they are working to find a new building to better suit the needs of the group, while continuing to look at changes that could attract new membership.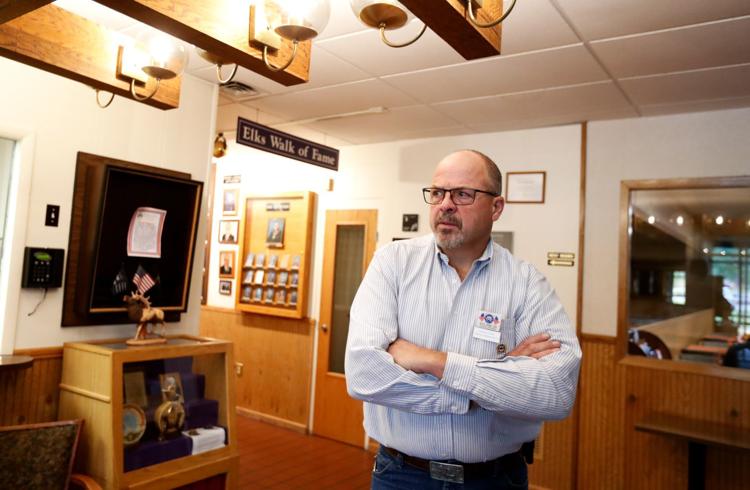 In the meantime the facility is still available as an event venue and continues to host activities at the lodge building and guests are welcome.
"We are not going away. The Elks will survive," Isom said. "That is my main goal in this, is to keep our charter and move on and become a viable club."
Isom is a 59-year-old former police officer and current member of the Shepherd Volunteer Fire Department who has been part of the Elks for about 14 years. He said that recently the national Elks organization appointed him a special representative and tasked him with helping see his club through the changes ahead.
The club has been in Billings since the 19th century. One of its leadership positions, the exalted ruler, was first held by Albert Babcock, whose term ended in 1899. Babcock was the original owner of the Babcock Theatre. Babcock's black and white photo hangs inside the lodge alongside dozens of other photos of exalted rulers over the years.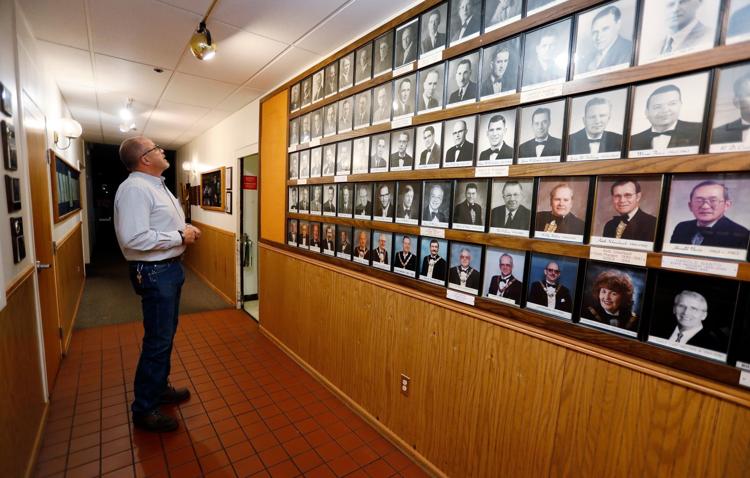 When the facility on Lewis Avenue was first built in 1967, it was meant to serve the needs of more than 1,500 members, according to Isom. He said today the lodge has about 700 members, with only about a third of them regularly coming to the facility.
The decline of social clubs has been documented for decades. In 1992 the New York Times wrote about the efforts of some of the nation's largest social clubs at the time trying to stem off declines in membership stretching back five years. The issue was explored at length in Robert Putnam's 2000 best-selling book "Bowling Alone: The Collapse and Revival of American Community."
This reality for the Elks has led to the realization that their sprawling complex on Lewis Avenue is no longer a good fit for their needs, Isom said.
You have free articles remaining.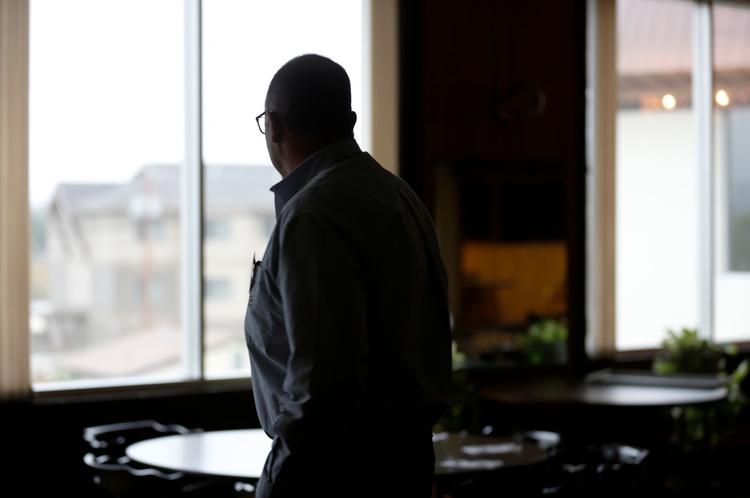 A steering committee is still working on ideas about the best way forward, but Isom said he thinks the group would benefit from moving out of the residential area and into a more visible location. From there, he thinks that making the club's bar more appealing to non-members could be a good way to get people through the door and build up interest.
The sales listing for the property puts its price tag at $3.9 million, down slightly from an earlier price of $4.5 million.
NAI Business Properties is selling the property located at 934 Lewis Ave. The property includes nine event rooms, three bars, a patio, a four-court indoor tennis facility that opened in 2012, a restaurant and a multi-purpose event hall. The property includes two buildings, one measuring at 37,912 square feet and another at 31,232 square feet. The entire property includes a lot of 8.152 acres.
"The property has all the attributes for its current use for local gatherings or redevelopment project for a housing developer or a commercial use project," according to its NAI listing.
In discussing the difficulties of maintaining group membership, Isom said he thinks there's an obvious difference in how younger generations socialize compared to older ones. Technology is usually at the center for younger people, Isom said. For him, it's about personal interactions. He said he first joined the club while he was a police officer in Michigan because it offered a place for him to socialize in an environment where he wouldn't have to watch his back.
Though social opportunities are an important part of the club, Isom emphasized that the Elks Club is a service organization whose primary goal is taking care of veterans.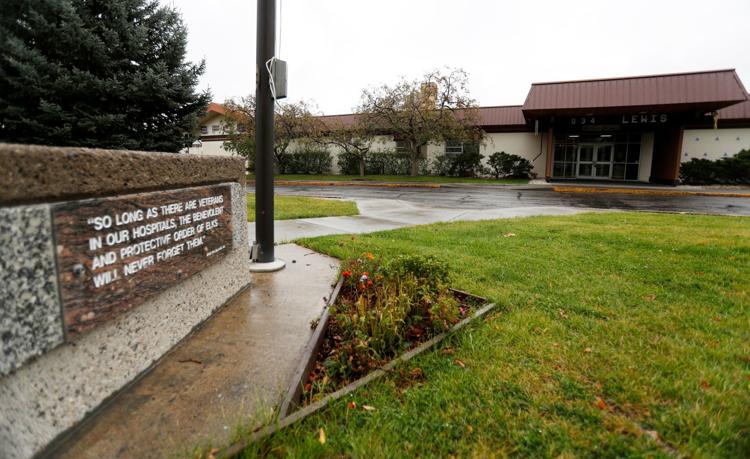 "That's our big thing. If it wasn't for our veterans we wouldn't be here today. We wouldn't be able to do what we do," he said. "We're all about the veterans, and how many people are over there fighting in a war right now and are going to come home and need service clubs?"
The United States has been at war in Iraq and Afghanistan for nearly 20 years. There have been 7,007 U.S. military deaths in those countries and in military operations in nearby countries since 2001, according to statistics from the U.S. Department of Defense published in September 2019.
The organization accepts men and women as members. In addition to supporting veterans, the local lodge provides scholarships and is involved in various events including the annual March Against Drugs and Violence, the South Park Easter Egg hunt, the Drug Enforcement Agency's National Take Back Prescription Drugs Day.