It wasn't necessarily the graffiti itself; it was the spray-painted depictions of the male anatomy and accompanying vulgar words that got to be a little much. 
Most days Monica Hill and her four kids used the paved city trail that stretches up Shiloh Road, crosses under the street through a pedestrian tunnel and runs by Arrowhead Elementary School. 
And most days, when she and her kids walked through the tunnel, she'd find the graffiti. It was concerning, she said, because so many neighborhood kids take that route to school. 
In the beginning, she would call the city to report the obscenities and the parks department would quickly respond, sending out crews to paint it over. 
But it happened so often, and it could sometimes take city workers a few weeks to get to it, that Hill eventually just asked permission from the city to clean the tunnel herself whenever she encountered the offensive graffiti.
In 2017, the city had Hill adopt the tunnel and supplied her with the paint to keep it clean. She and her friends along with their kids would get together to paint over the graffiti every time the tunnel was tagged with something offensive. 
That was when the light bulb went off, she said. She contacted the city with a new idea and submitted it as a formal proposal. 
"My vision is to reclaim this tunnel and beautify it in such a way that our community is proud of the tunnel and hopefully dissuade those bent on offensive (spray painting) from choosing this blank canvas of a tunnel by creating an inspiring work of art," she wrote.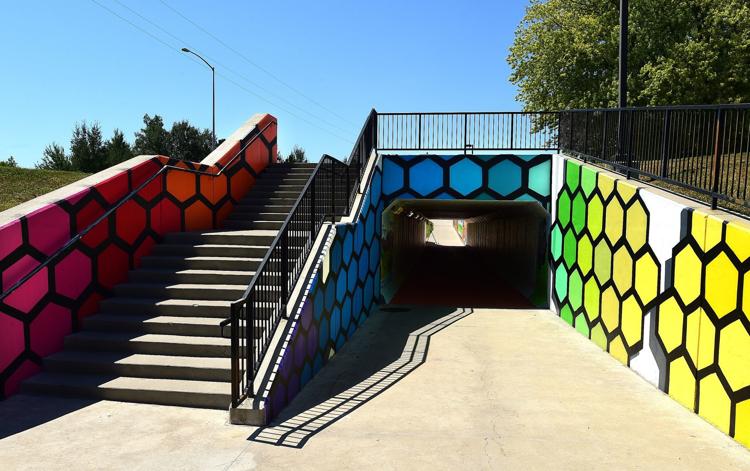 You have free articles remaining.
Keep reading for FREE!
Enjoy more articles by signing up or logging in. No credit card required.
Hill's idea was to bring together Arrowhead students, local artists and neighbors to paint the tunnel with graffiti and artwork that would reflect the community around it. 
The city approved her proposal and connected her with Big Sky Economic Development, which began awarding community improvement grants to local groups last year. 
Known as Space2Place creative placemaking grants, Hill applied and was awarded $2,500 for paint and supplies to give the tunnel an urban art makeover. It was one of eight Space2Place grants Big Sky Economic Development awarded this year, said Thom MacLean, project manager with community development at Big Sky Economic Development.
With the grant, Hill brought in graffiti artists Tyson Middle and Coltin Bernhart of Underground Culture Krew. She involved Arrowhead students, who spent a day covering their hands in paint and leaving handprints on the tunnel walls, and she invited neighbors to help clean and paint different sections of the structure.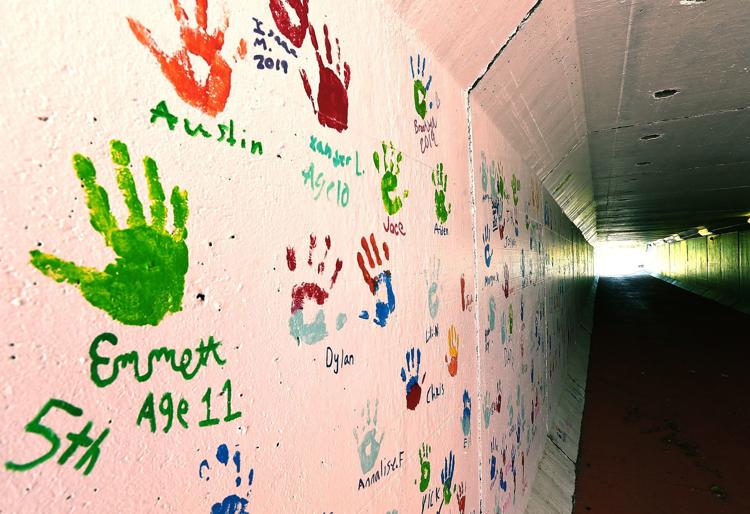 In fact, Emilie Stricker with her son Elliot, and neighbor Edee Weigel used the extra paint from the handprints to paint a small landscape mural of the Yellowstone River and mountains and buttes around it near the tunnel's entrance.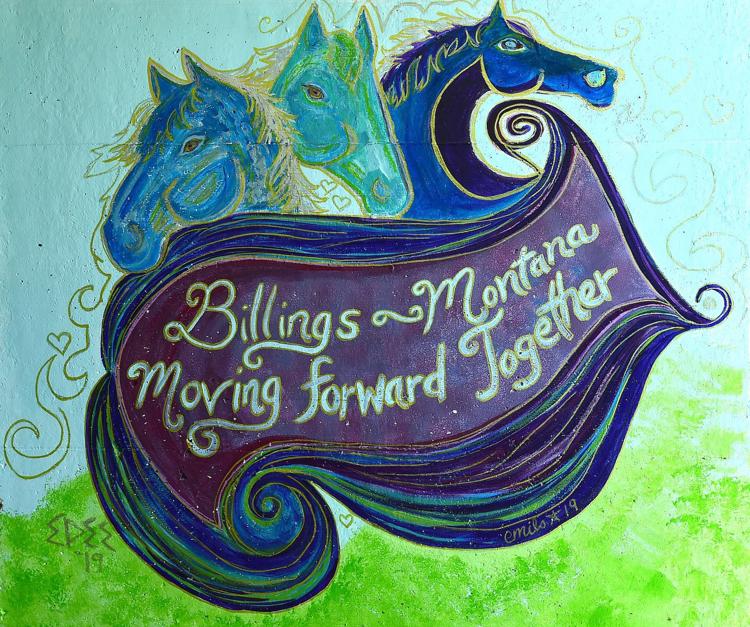 "Billings is an amazing place to live," Hill wrote, summing up the experience. "This has allowed me to witness the generosity of my neighbors as they donated their time and money to this project. We have created a space we can be proud of."
When Cal Cumin heard Two Moon Park was hit with graffiti last week, he wasn't surprised — county parks get hit a lot.