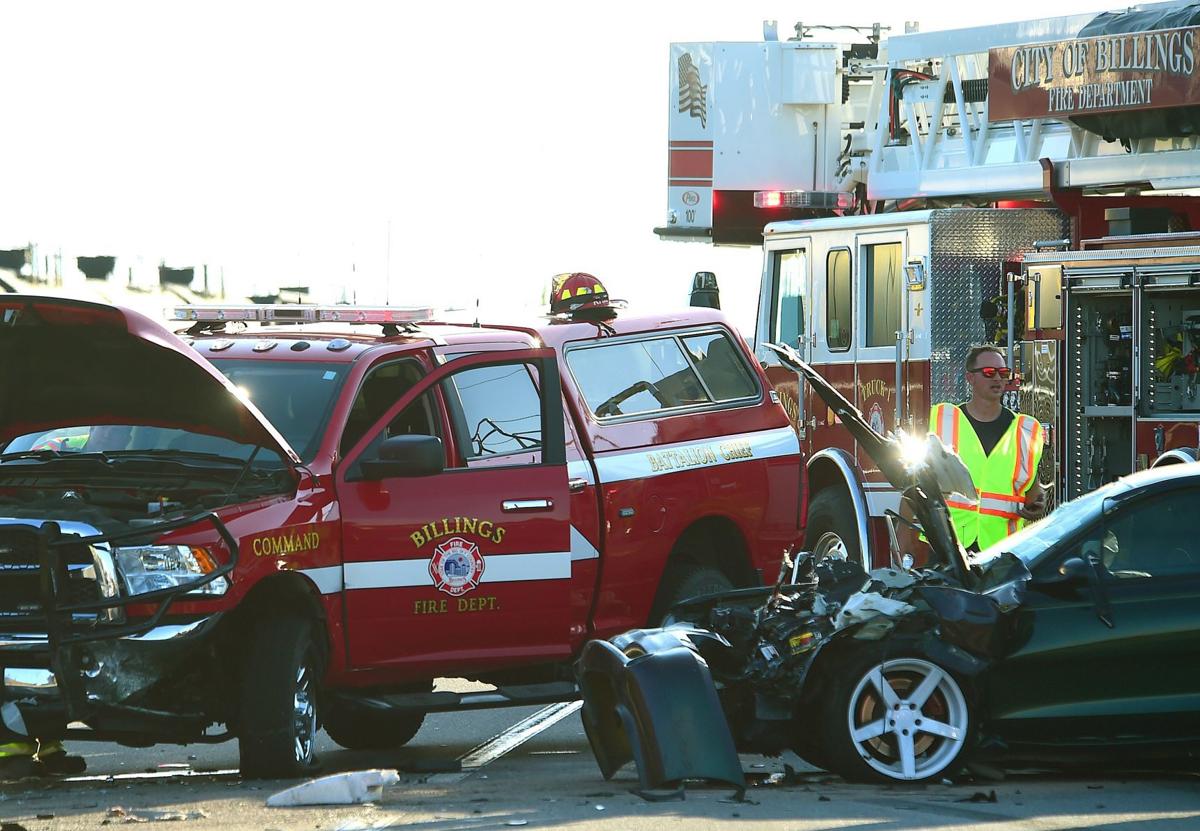 Two people were taken to local hospitals after a head-on collision involving a Billings Fire Department pickup truck and another vehicle. 
The crash occurred on Montana Avenue near Division Street at about 5:27 p.m Sunday.
It appears that the driver of a passenger car was rounding the curve onto Montana Avenue and going westbound when their vehicle crossed over into the eastbound lane of traffic and collided head-on with the fire department vehicle, according to Sgt. Ben Milam of the Billings Police Department. 
"Speed appears to be a factor in the crash," Milam said.
Each vehicle was occupied by one person. Milam said he did not have ages for the individuals. He described them as male. 
Milam declined to talk about the extent of injuries to either individual but did confirm they were both conscious after the crash.
The Billings Fire Department, Billings Police Department and American Medical Response all responded to the crash with multiple vehicles.
Speaking at about 5:40 p.m., Milam said he expected the intersection to be cleared within 30 minutes to an hour.