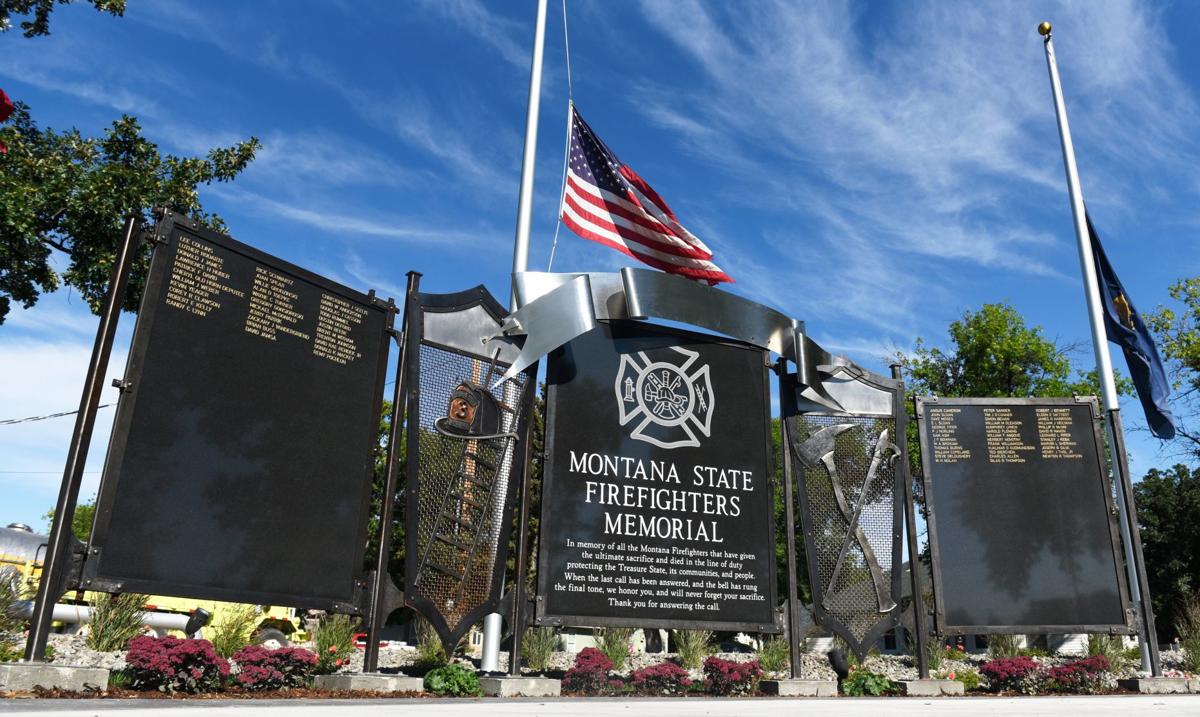 The Montana State Firefighters Memorial Committee will honor a Billings firefighter Saturday who died of a heart attack while fighting a store fire in 1969.
Orville Horton, who was the assistant captain for the Billings Fire Department at the time, was fighting a blaze at Pete Herman's Auction & Second Hand Store when he collapsed and was rushed to Deaconess Hospital. He died on arrival of a heart attack on Sept. 7, 1969. He was 39 years old.
The blaze completely destroyed the building at 2021 Third Ave. N., even with 75 firefighters on site using all five of the city's firefighting trucks at the time.
Now 50 years after his death, his name has been placed on the Montana State Firefighters Memorial in Laurel for his service.
The Terry Park Station in Billings was named after Horton, according to a Billings Gazette article published after his death.
"This person being included this year is important, and it's important to the family," said Ken Olson, chair of the Montana State Firefighters Memorial Committee. "But the day of memory, the memorial, is set aside for all of those, and there are 75 of them, on that wall at the park."
Olson said that Horton's name is already on the memorial. About 10 of Horton's relatives are expected to attend the ceremony at the memorial on Saturday at 3 p.m. The park is located at 215 W. First St. in Laurel.
The Billings Fire Department will help fund the relatives' trips to Laurel, Olson said.
The names of those who died during acts of duty are placed on granite slabs in the park, Olson said. The chief of the department must also recommend to have the firefighter's name placed on the memorial.
"It's set aside for all brothers and sisters who've paid the ultimate sacrifice for their community and state," Olson said.
The Montana State Firefighters Memorial was dedicated in September 2018, but the work on the project continues, including fencing and landscaping the plaza surrounding the memorial. Future expansion also calls for bronze statues portraying people kneeling and paying tribute to the fallen, Olson said.
About 80% of the memorial is finished.
In 2003, the Montana Legislature passed House Bill 355 to designate Laurel the site of the memorial. Gov. Judy Martz signed it into law.
Development continued over the years, with a concrete walkway installed in 2016 and a memorial circle that's 343 inches in diameter to represent the number of firefighters lost during 9/11.
"There are several states throughout the nation that have a memorial, and Montana now has theirs," Olson said. "It's long overdue to have a tribute to the fallen firefighters."
Get local news delivered to your inbox!
Subscribe to our Daily Headlines newsletter.