As freshly-minted fourth-graders, Matyas Brownell and Kysen Ring stood in line outside Broadwater Elementary, this first day of school thing was becoming old hat. 
They reckoned their progression up the elementary food chain would mean a steadier diet of division, and probably more science. 
But they mostly relied on a flexible, unflappable demeanor. 
"We never know what's coming," Brownell said. 
Thousands of students returned to Billings Public Schools on Thursday, sporting backpacks adorned with action heroes, ice creams cones, cartoon characters, or unicorns. The annual playground lineup went off without a hitch at Broadwater.
For parents, the first day can be a mixed bag.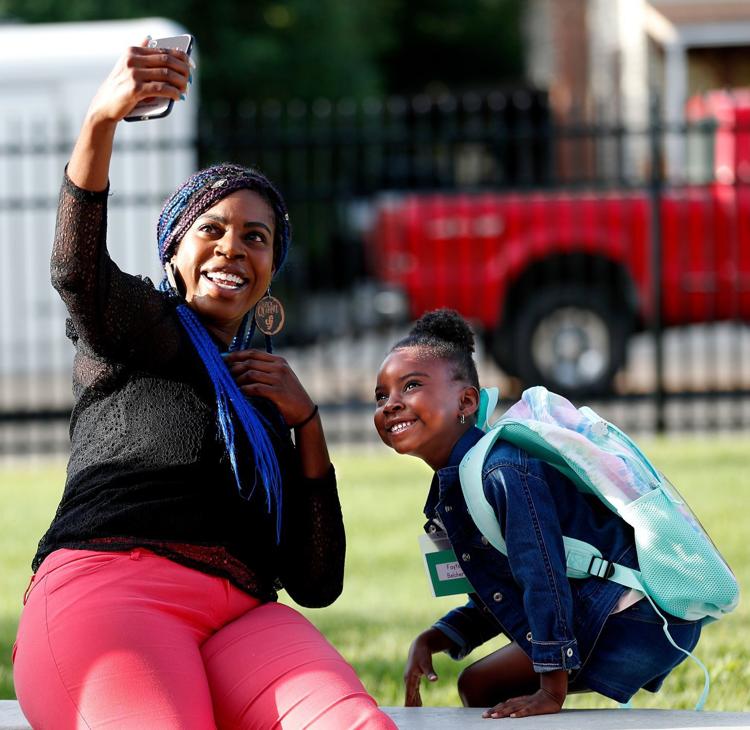 "There's just a high level of energy, a lot of is positive," said principal Justin Huck. "I know that they have a little bit of anxiety."
Regardless of the students' plans for division or science, parents and guardians remain concerned that their kids are safe and cared for, Huck said. 
"That's what we're here to do."
You have free articles remaining.
Keep reading for FREE!
Enjoy more articles by signing up or logging in. No credit card required.
Students might not have noticed in the first moments, but a series of benches around Broadwater got a face lift over the summer. The school's parent-teacher association repainted the benches in certain themes — including the flags of the Crow and Northern Cheyenne tribes and Autism awareness. 
The old benches were in rough shape. 
"You take pride in our community, and take pride in your school," said PTA member Kim Bungert, who dropped off her own second-grader Thursday.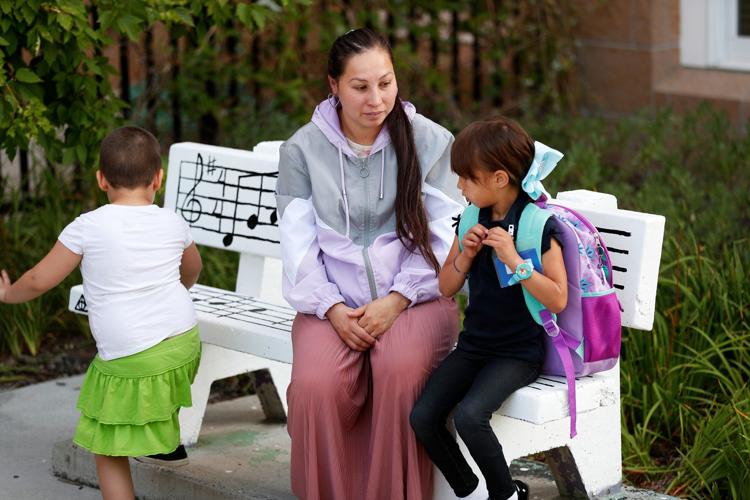 Some of the benches are designed to speak to a specific community, like the tribal flags. 
"We need to honor our local cultures," Bungert said. 
Others, like a music-themed bench or one adorned with birds, speak more to certain interests. The idea is that kids can find a small tie to an interest in their own lives, and use that to build a stronger connection to school. 
"It creates a little community," Bungert said, "like they have a sense of ownership of it."