Jason Banfield, a paramedic with the Billings Fire Department, rubbed his shoulder and appeared to smile behind his mask.
Banfield was one of a handful of health care workers at Billings' two hospitals who were the first in town to receive the new COVID-19 vaccine, which got FDA approval on Friday and arrived in the state on Monday.
Shots were administered first at Billings Clinic at noon on Tuesday; St. Vincent Healthcare began administering its shots shortly before 2 p.m. at its Mansfield Center. Staff had divided one of the center's conference rooms into bays where individual frontline hospital staff received their vaccine shots.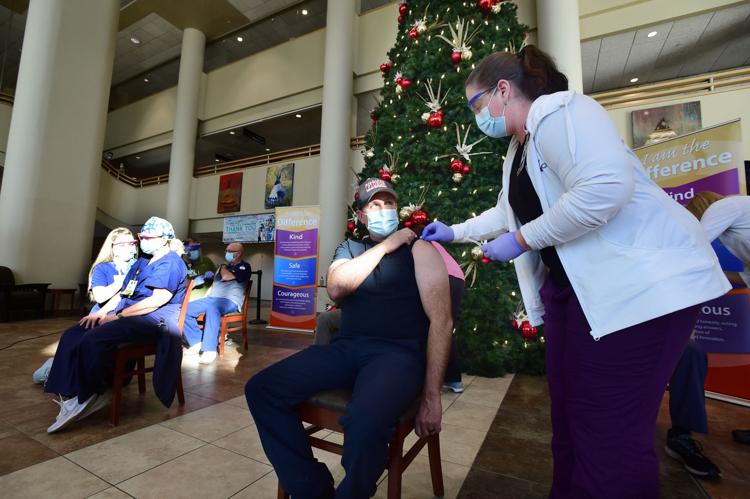 Amber Collins, a paramedic with AMR in Billings, was part of that group. 
She said her decision to volunteer to be among the first to get the vaccine "has to do with protecting our community. The more of us that can get it, the better we can do that."
Billings Clinic Intensive Care Unit physician Dave Pucci volunteered to be one of the first at the Clinic to receive the vaccine. He wanted to do to help inspire, or at least motivate, others to get the shot, he said.
 "I will be asking my patients to get it," he said. "And I didn't want to ask them to do something I wasn't willing to do myself."
Banfield said he had personal and professional reasons for volunteering to be part of the first group.
"I have some elderly family members and they lean on my small family," he said.
He wants to make sure they're protected. As a paramedic, he's frequently dispatched on service calls to help people in serious distress. 
"I'm responding to COVID-positive homes. I'm on the floor intubating some of these people," he said.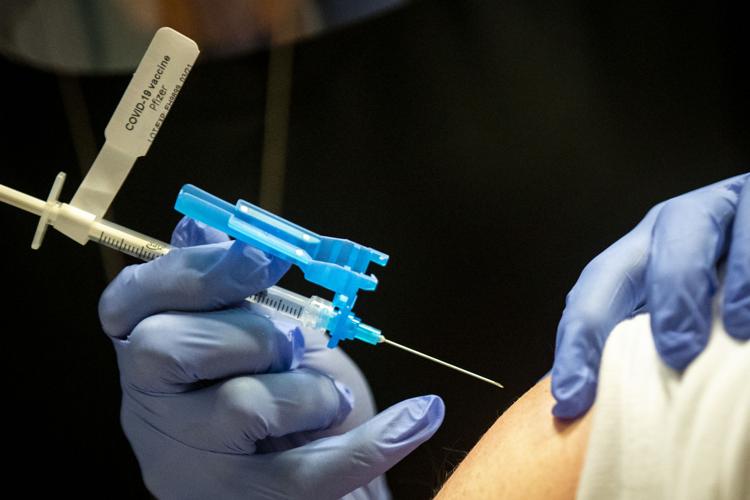 Ten health care facilities in Montana's seven largest communities are set to receive this week a total of 9,750 doses of the vaccine produced by drug company Pfizer.
Billings Clinic will begin broadly administering the vaccine to its frontline workers on Thursday. St. Vincent will continue the effort Thursday and Friday. 
Bradley Bell, a registered nurse at Billings Clinic, volunteered to be one of the first to get the vaccine, despite being a little nervous, because he believes it's important to stop the virus. He's seen firsthand what it can do to people. 
"We need to stop it," he said. "If there's a chance of stopping it, I'll jump in."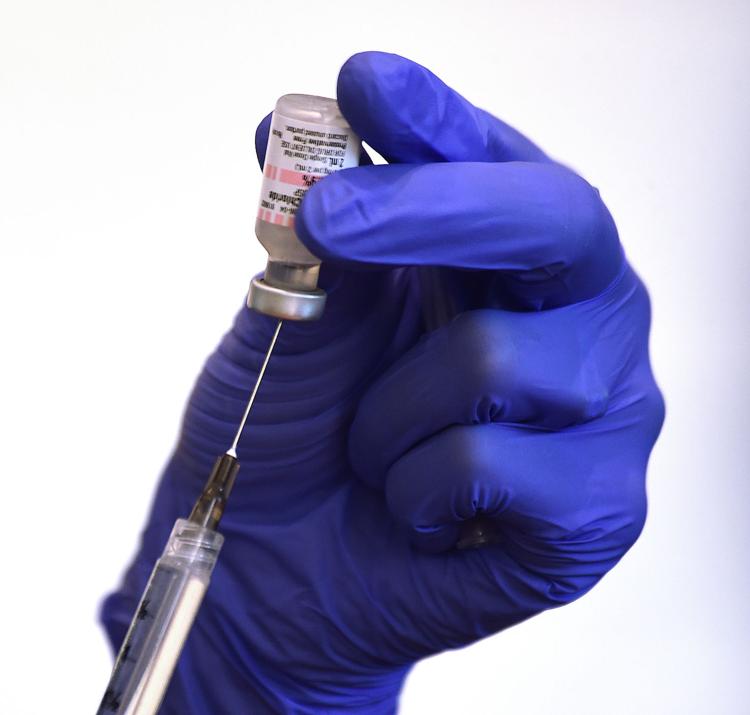 The Pfizer vaccine is administered in two doses 21 days apart, and the first shipment will be used for the first dose. The second shipment is expected within the 21-day timeframe, Gov. Steve Bullock said during a press conference last week.
At St. Vincent, the health care workers first in line are those caring for COVID-19 patients in the intensive care unit and in the emergency department. These include doctors, nurses, respiratory therapists, cleaning staff and others. 
The Federal Drug Administration approved the vaccine with an Emergency Use Authorization on Friday for individuals age 16 and older. It's the first COVID-19 vaccine to receive the authorization, according to the FDA.
Bullock attended St. Vincent's rollout and praised frontline health care workers. While acknowledging the pandemic-related hardships the state still faces, Bullock welcomed the vaccine.
"It's a great day," he said. "Today really is a day to celebrate."
COVID-19 vaccinations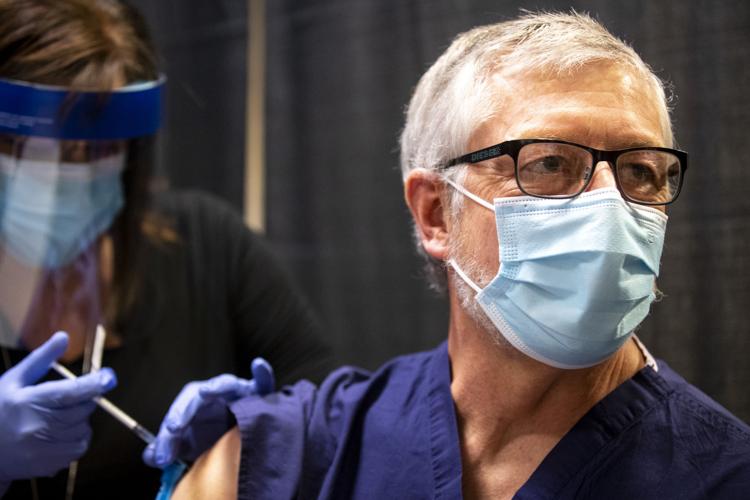 Vaccine at Bilings Clinic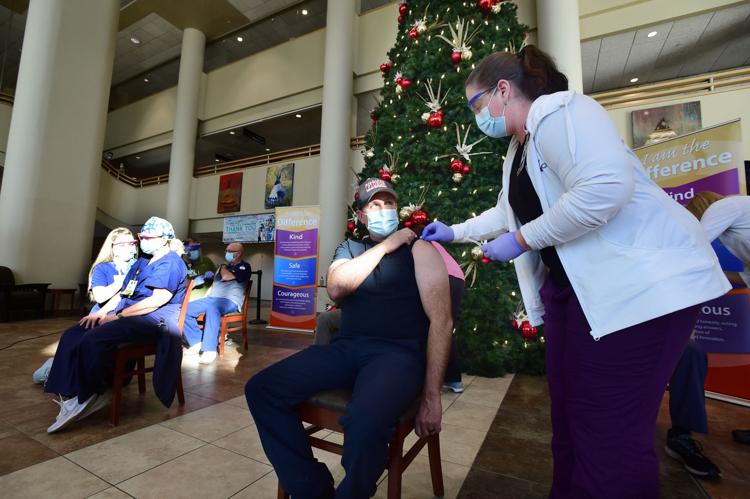 COVID-19 vaccinations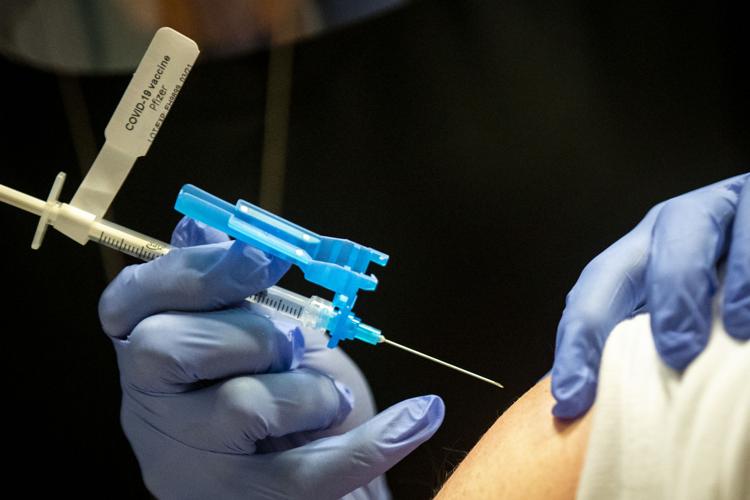 COVID-19 vaccinations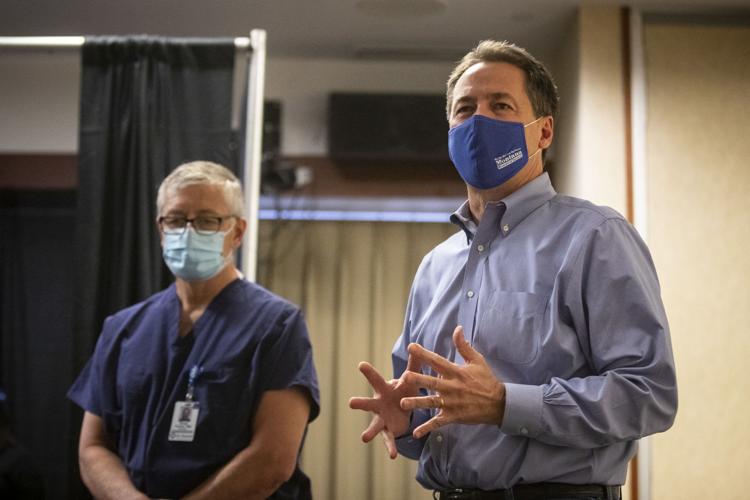 Vaccine at Bilings Clinic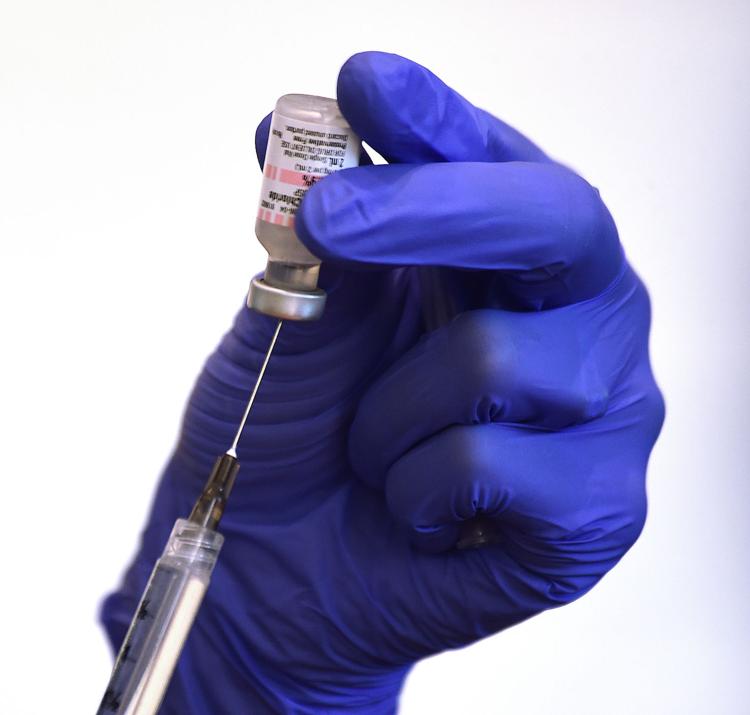 COVID-19 vaccinations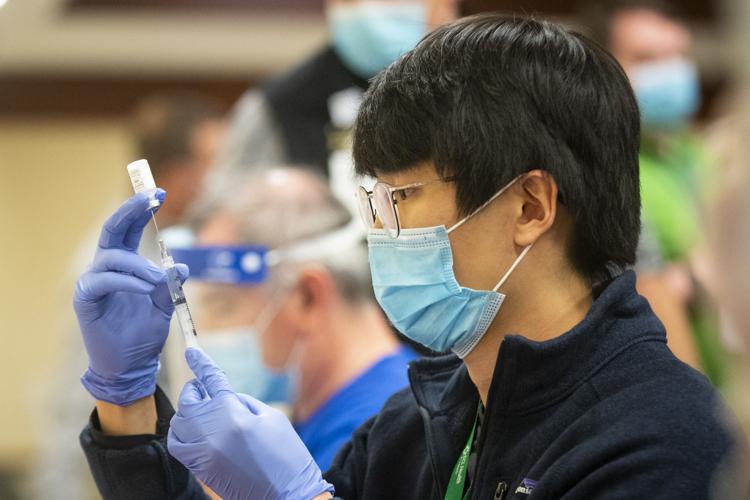 COVID-19 vaccinations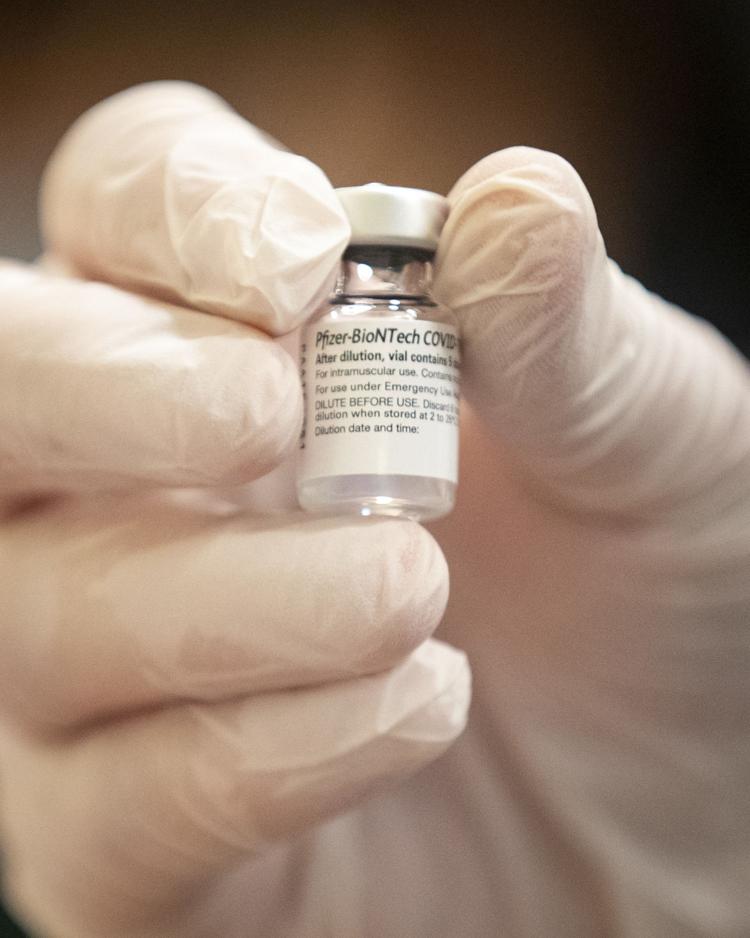 COVID-19 vaccinations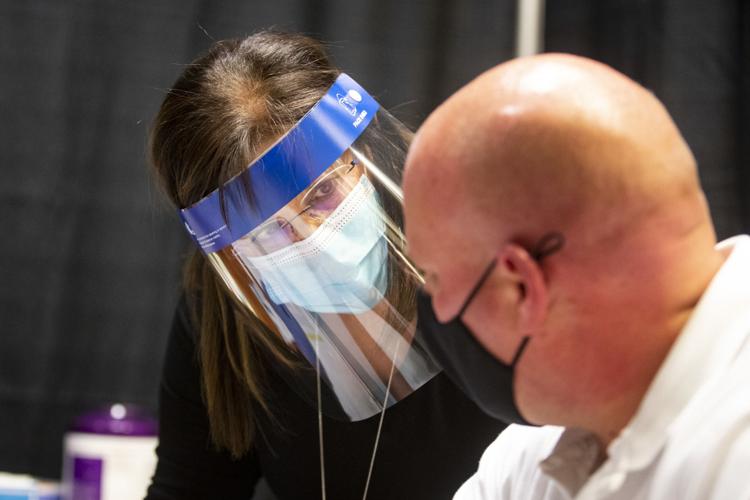 COVID-19 vaccinations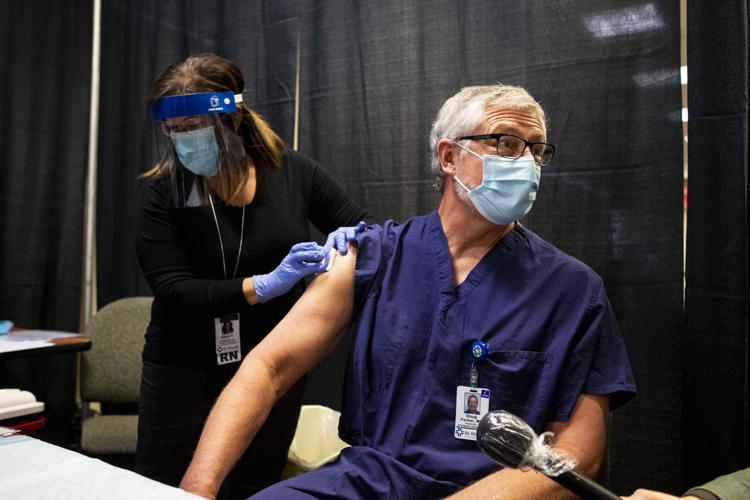 COVID-19 vaccinations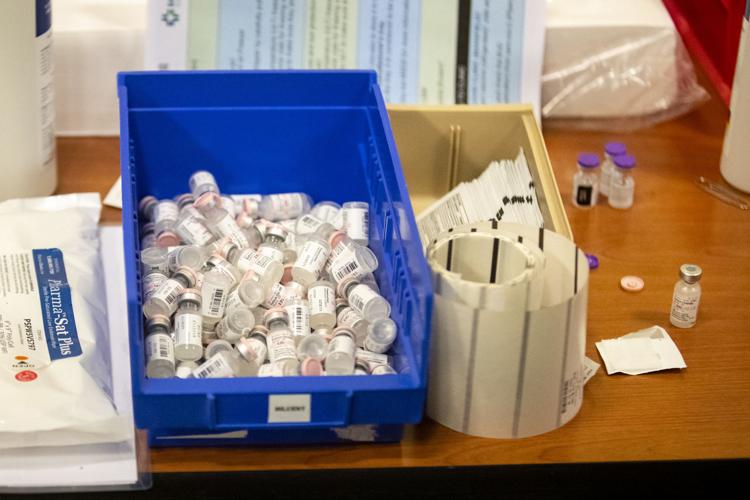 COVID-19 vaccinations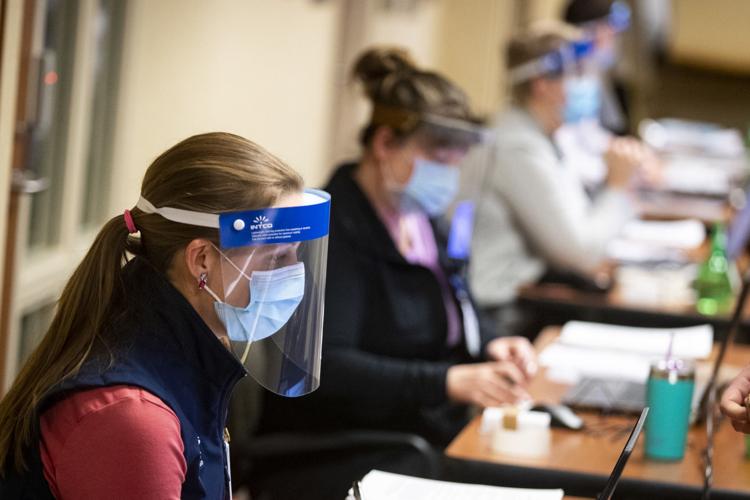 COVID-19 vaccinations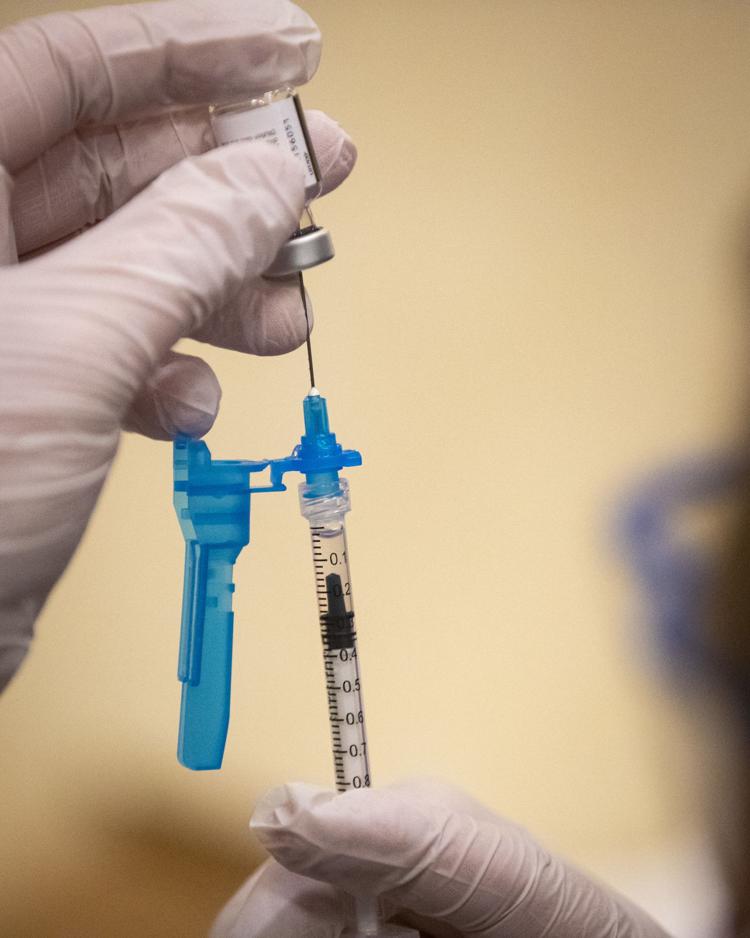 COVID-19 vaccinations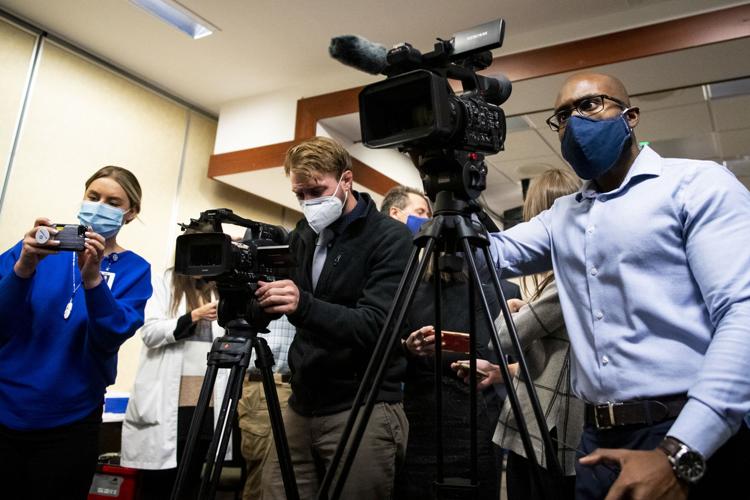 COVID-19 vaccinations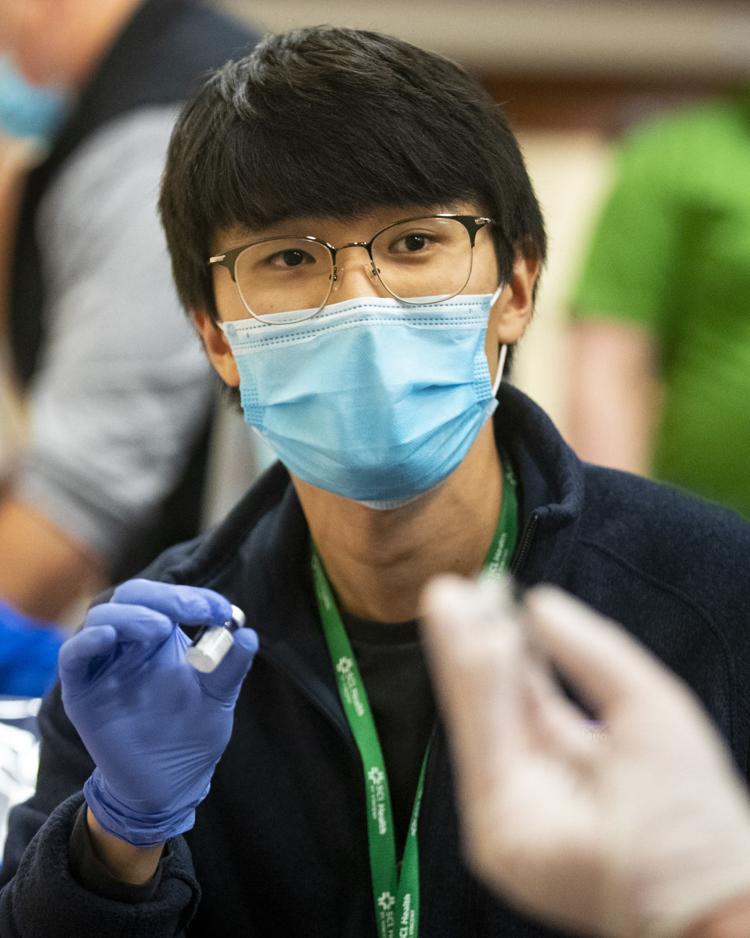 COVID-19 vaccinations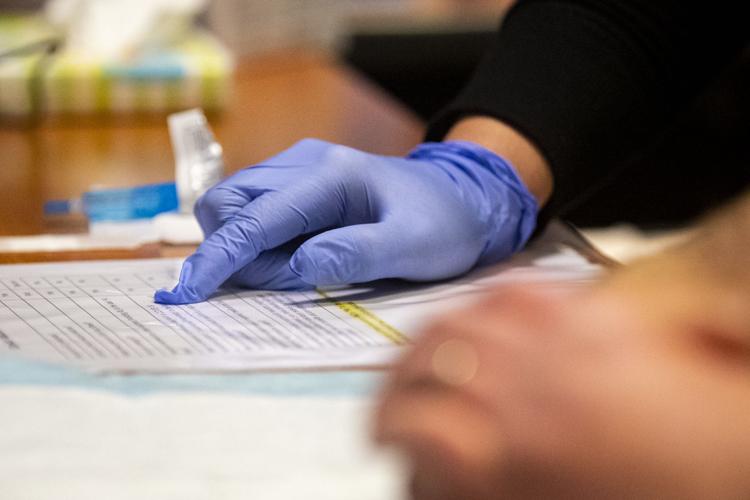 COVID-19 vaccinations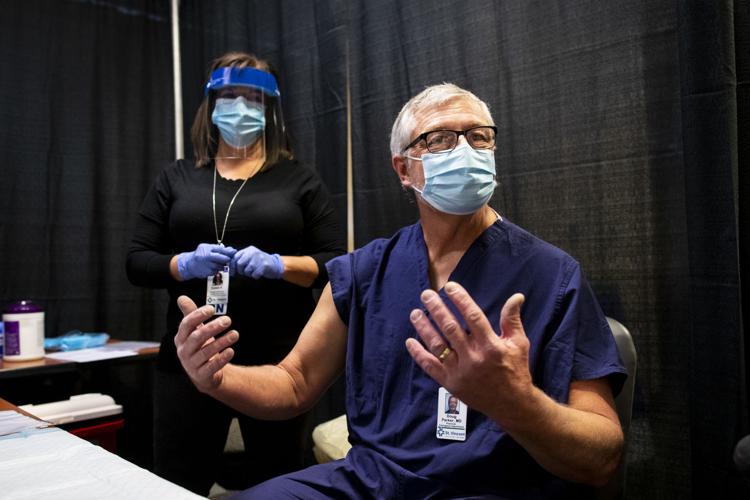 COVID-19 vaccinations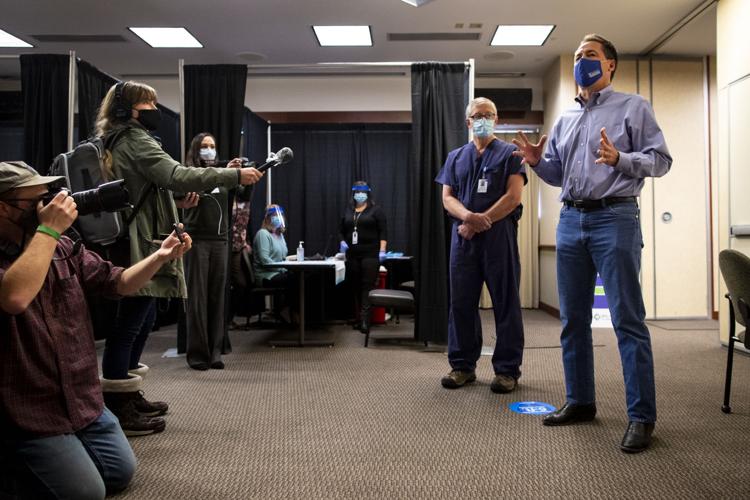 Ellen Edlund, the Billings Clinic nurse who battled for her life against COVID-19, carried dual messages as she traveled through a tunnel of c…