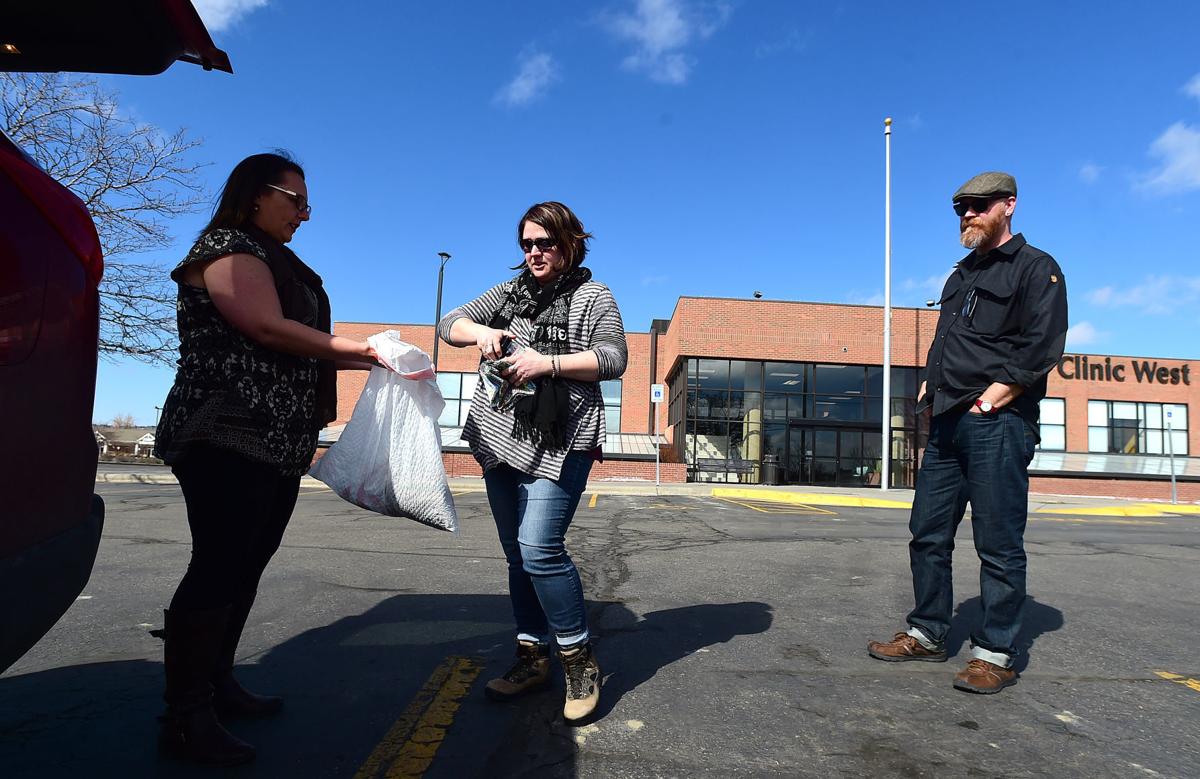 Until last weekend, Desire Meismer hadn't used her sewing machine in about seven years.
A 35-year-old counselor, Meismer said helping people is her thing. When she saw a new Facebook group over the weekend called Mask Crusaders of B-Town, she knew how to help, and how to put that sewing machine to use.
The idea behind Mask Crusaders of B-Town is to organize the creation of homemade masks for health care professionals in Billings and the surrounding area that may have limited personal protective equipment supplies due to the COVID-19 pandemic.
The group also shares approved mask designs and organizes pickups and drop-offs of masks, mask making supplies and medical-grade masks people may be willing to donate.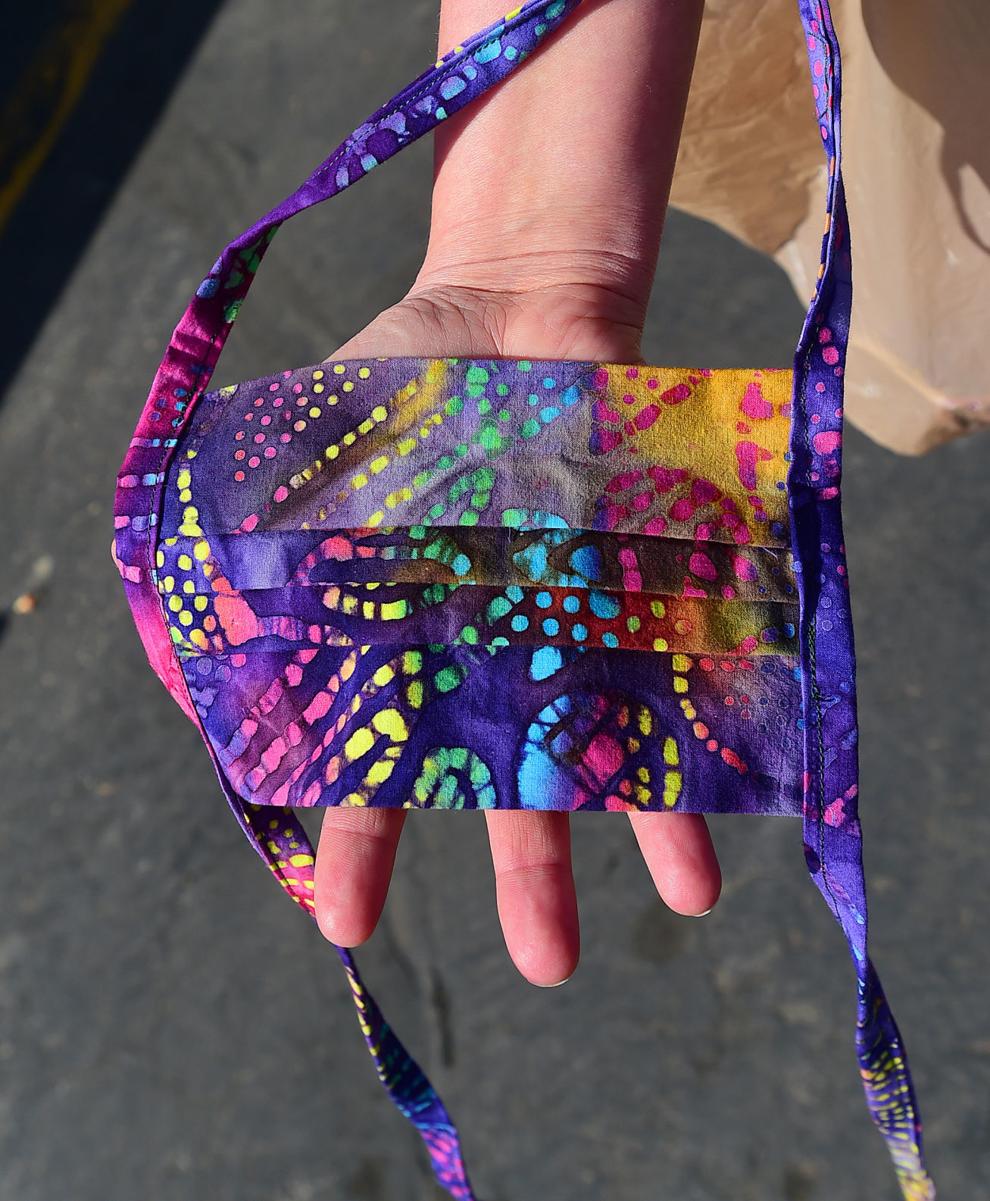 "The requests for finished masks are starting to come in and we are developing an 'order form' for facilities," organizer Tori Taylor said by email.
Taylor jokingly identified herself to The Billings Gazette as Tori "Wash Your Hands" Taylor.
She's a local nurse "informaticist," a role in which she finds ways to help the helpers. Previously, she worked as an ER nurse and a delivery nurse. As a volunteer, she's running Mask Crusaders of B-Town with local crafters Lori Blaylock and Desta Fixx.
Taylor said the personal protective equipment shortages caused by the COVID-19 pandemic isn't limited to America's coasts. It's a concern in Billings.
Taylor said the idea is to have the homemade masks available for other medical professionals who may not require the higher, medical-grade masks recommended for those dealing with COVID-19 patients.
The Centers for Disease Control and Prevention says homemade masks or bandannas can be used as a last resort for health care providers dealing with COVID-19 patients, since their protective ability is unproven. The CDC advises that homemade masks or bandannas are used with a full face shield extending to the chin or below.
Taylor said the homemade cloth masks could also potentially be used for high-risk patients, and as covers for medical-grade masks to try and further reduce contamination.
In addition to facilitating the creation of homemade cloth masks, she's also picking up unused N-95 respirator masks and other medical-grade masks that people may want to donate.
Additionally, Taylor is not just picking up finished masks. She's looking for material, including elastic bands for the masks.
"I knew there were a lot of various efforts in the area working toward the same goal, and since we are all practicing social distancing, we can't really physically get together to share our tips and tricks and ask for supply donations," Taylor said. "I figured an online group would help with that."
The Facebook group began Saturday and by Sunday afternoon it had 140 members. 
On Sunday, Taylor made one home pickup and also drove her vehicle around town to make drop-offs. In addition to working full time, she's also got three kids at home she's suddenly helping to home school because of the school closures. She hesitated to describe herself as balancing all these parts of her life right now. But if she ever wants to balance things again, Taylor thinks the time is now to act.
"Really, honestly, there's not going to be anything to balance if we don't help out now," she said.
A few people stopped by for drop-offs Sunday afternoon at the Billings Clinic on the West End, including Jesse Sonntag, a 26-year-old avionics tech. At the request of his wife, Sontag brought elastic bands, terry cloth and a box of gloves, some of which he picked up from a friend who wanted to donate.
"I do know that supplies are pretty low everywhere and they're kind of hurting all over the place," Sonntag said.
As for Meismer, she said after dusting off her sewing machine and finding some old curtain fabric, she created three masks in about 20 minutes each.
"I just got inspired by everyone else and I wanted to do what I can to help people be safe," she said. "I guess I just really enjoy helping people whatever way I can, and right now with everything going on, it just seems like one small thing I can do."
She said she appreciates those people working on the front lines. "So it's my small piece, I guess," she said.