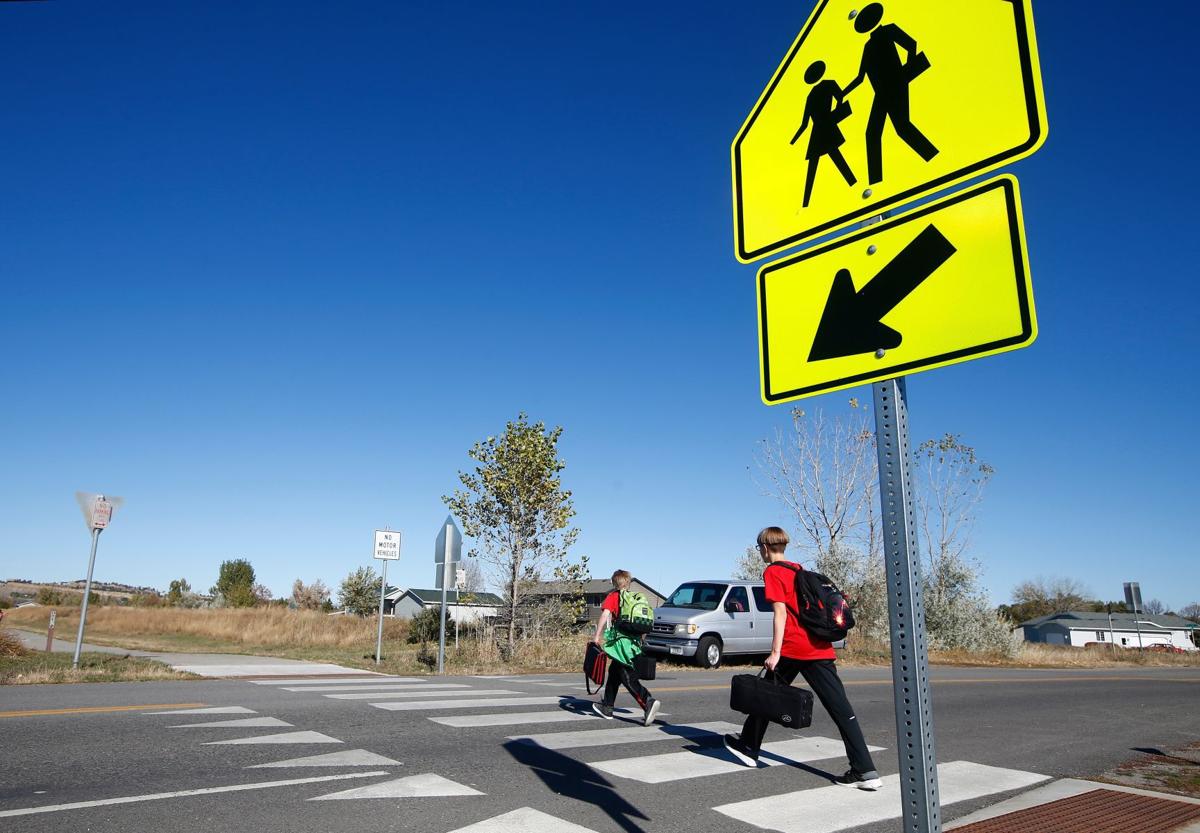 Billings City Councilman Frank Ewalt and others have voiced concern for the safety of students walking or biking to school.
He's particularly concerned about students traveling to and from Medicine Crow Middle School in the Heights. He said city, county and School District 2 officials "should come together" to offer Medicine Crow students additional sidewalk or trail protection, especially east of the school along Barrett Road.
"That gets brought up all the time" during meetings of the Heights Task Force, Ewalt said Wednesday.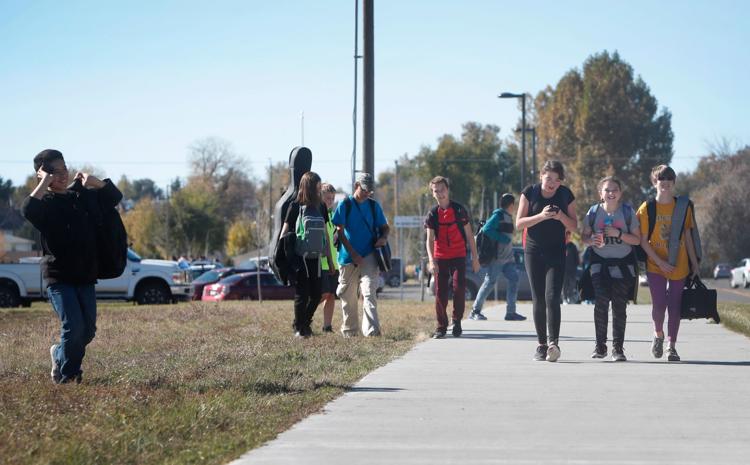 Congress authorized Safe Routes to School in 2005, eventually spending $1 billion nationwide to encourage both safety and better health among young people. Subsequent transportation legislation, Moving Ahead for Progress in the 21st Century (MAP-21), passed in 2012, made Safe Routes to School activities eligible to compete for funding alongside other programs, including Transportation Alternatives.
That program is facing increasing cynicism and frustration among local planners and politicians. Projects are increasingly competitive. According to the Montana Department of Transportation, Billings and Lockwood projects have been selected for funding just twice in the past six years. Those projects include the Broadwater Avenue path between Shiloh Road and 32nd Street West, which opened last year, and Becraft Lane sidewalks set for construction in Lockwood in 2019.
Two Billings middle schools opened in fairly rapid succession — Medicine Crow in 2016 and Ben Steele in 2017. As a result, the city's Public Works Department "got creative" with putting in sidewalks and providing other walking and biking alternatives at both schools, said Scott Walker, a transportation planner for both Billings and Yellowstone County.
"They have made some improvements" at Medicine Crow, But, "we've got to get some more sidewalks out there," Ewalt said.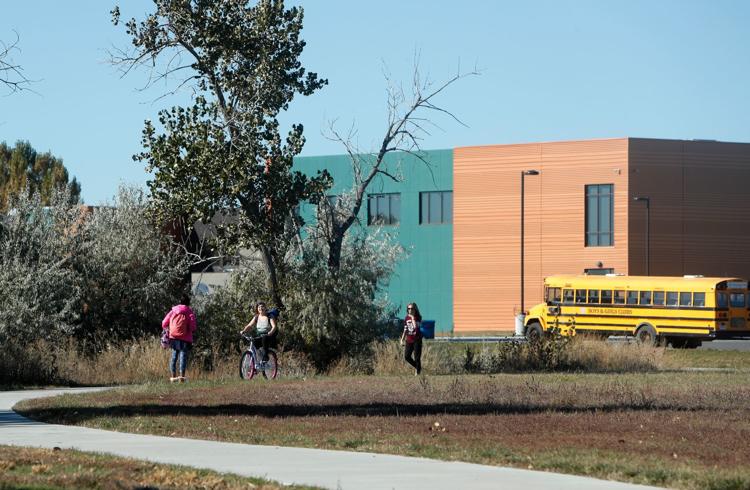 Montana is one of about 25 states that have elected not to include Safe Routes to School projects as part of their Transportation Alternatives funding. But two states that have had some success growing their Safe Routes to School programs — Michigan and Ohio — were featured during Wednesday's webinar.
Traverse City, Michigan, started with "one person with a plan" to get students at one school to ride their bikes more often, said Katie Alexander, who directs Safe Routes to School for the Michigan Fitness Foundation. That has since spread to 16 schools and includes popular innovations like Winter Walk Wednesdays. The founder has been so successful that he quit his job "to do this full-time," she said.
About 40 percent of Ohio communities participate in Safe Routes to School, said Katherine Swidarski, who manages Columbus Ohio's Safe Routes to School program and describes herself as "a professional pedestrian."
The Columbus City Council has committed $2.5 million for sidewalk construction.
"Children and safety are words that unify and polarize audiences," she said, but when residents see that public officials care, "it brings them out, too."
She calls Safe Routes to School "more than just routes to school," because they have helped grow the number of active transportation programs throughout the Columbus community, Swidarski said.
"Safe routes to school are routes for anyone to travel anywhere in the neighborhood," she said.
Get local news delivered to your inbox!
Subscribe to our Daily Headlines newsletter.