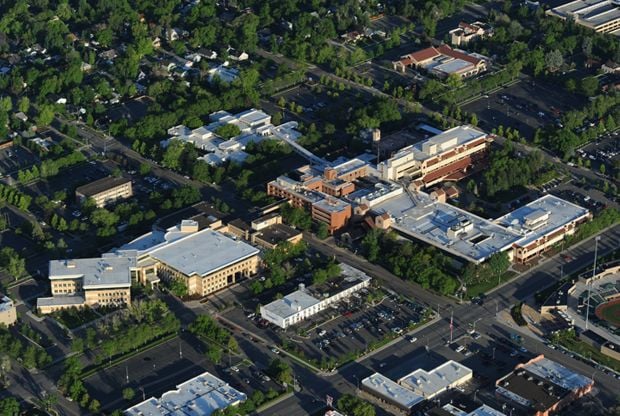 A new report from a University of Montana economist predicts that health care — already the largest piece of Billings' economy — will grow even more dominant in the coming years.
Bryce Ward, associate director of the Bureau of Business and Economic Research at the University of Montana, wrote "The Contribution of Health Care to Billings' Economy" and presented some of his findings during the Big Sky Health Care Summit held in Billings in July.
Big Sky Economic Development helped fund the recently published study, which builds on some of the material Ward presented during the summit.
Nearly 13,000 people work in Billings' health care industry, earning about $641 million in wages, or about 20 percent of all Billings wages. Over the past 25 years, health care employment in Billings has almost doubled, and health care wages grew by 162 percent, adjusted for inflation.
About 3,700 health care jobs are expected to be added in the next seven years, exceeding the projection of every other industry. Health care employment is expected to be boosted by 29 percent between 2012 and 2022.
"Without (Billings') health care sector, many people and businesses would move way from (or never move to) Billings," the report states.
Not only is the health care sector prevalent in Billings, but it's efficient, too, according to Ward.
The federal Medicare program spent about $7,600 per beneficiary in Billings in 2010, about half what the government spent on beneficiaries in such places as McAllen, Texas; and Miami. During their last six months of life, Medicare patients in Billings spent an average of 6.5 days in the hospital; in Miami, it was 15.5 days.
Eighty-seven percent of Billings residents report being in good, very good or excellent health. Yellowstone County residents' health is among the top 25 percent of all U.S. counties.
Health care begets health
Economists estimate that health care improvements in the U.S. have increased life expectancy by more than 10 years since 1950. For Billings, those gains in life expectancy generated by health care create more than $1 billion annually in economic value for Billings residents; poor health, by contrast, costs the Billings economy $500 million in lost potential output.
About 40 percent of Billings' hospital inpatients come from outside of Yellowstone County, as do 30 percent of residents of long-term care facilities. Furthermore, Ward wrote, only certain forms of specialty pediatric care, burn victims and a few other specialty patients need to seek care outside Billings.
The health care spending of patients from outside Billings — which accounts for at least 3,000 Billings jobs and about $200 million in wages — compares favorably with Billings' manufacturing sector, which employs nearly 3,300 people who are paid about $187 million.
As far as projected growth for the health care sector in Billings, Ward said it depends on at least two factors — Medicaid expansion and what he calls "growth in the hinterland."
If the 2015 Legislature decides to expand Medicaid coverage to 69,000 uninsured Montanans, the additional federal spending involved would generate more than 14,000 jobs in Montana by 2021 — many in Billings.
But as towns in the area grow, their populations may become large enough to support expanded health care services at home, rather than in Billings.
Growth in the hinterland, Ward wrote, may change — but not necessarily diminish — the impact of those neighboring patients on Billings' economy.
The bottom line is that health is healthy for a community's bottom line.
"Health care is essential," the report states. "It is essential for healthy people, and it is essential for healthy economies."