Montana House Speaker Greg Hertz on Wednesday confirmed Mortensen's death. The Billings Heights lawmaker, first elected in 2014, would have turned 54 this year.
The cause of death is undetermined, said Yellowstone County Coroner Cliff Mahoney, though suicide and foul play have been ruled out. A full toxicology report has been ordered, with results not expected for several weeks.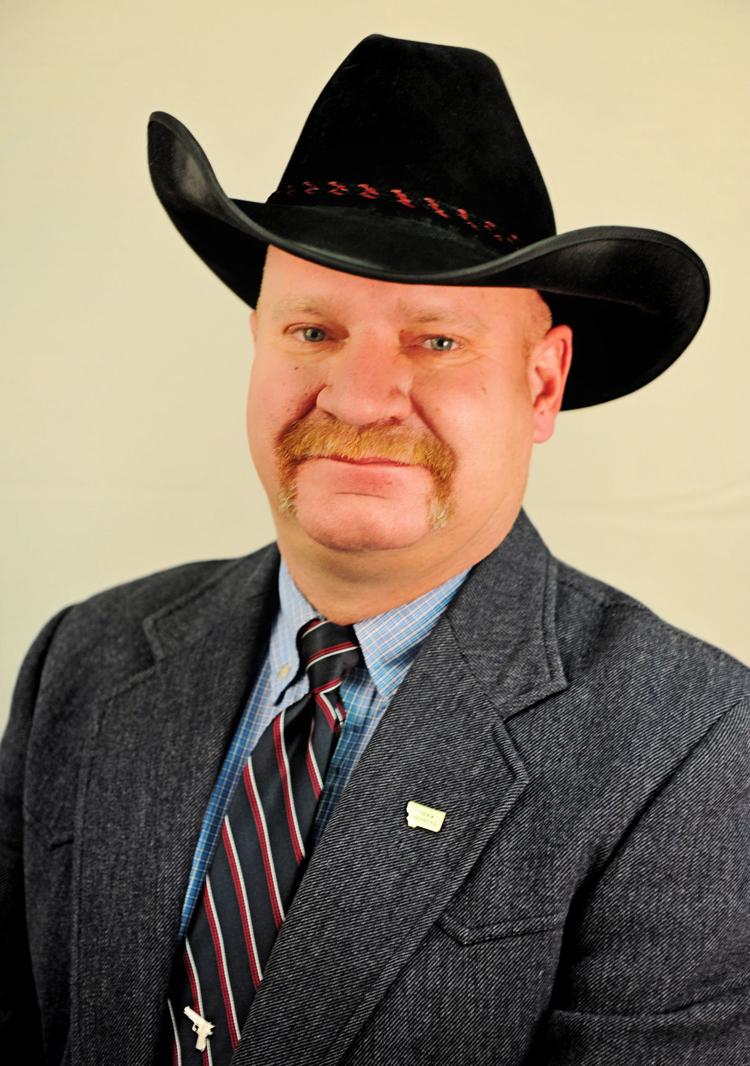 Mortensen's death was a surprise to fellow lawmakers. Heights Sen. Roger Webb said he visited with the fellow Republican two weeks ago. Mortensen was upbeat, though he was struggling with medical issues. His weight was down about 50 pounds.
"He had some medical issues that were very hard to overcome, but he was upbeat," Webb said. "I asked him if he was going to run again and said to let me know if there was anything I could do help."
It was Mortensen who carried the bill to create a satellite state crime lab in Billings. Webb said Mortensen's 2015 legislation was probably the most significant thing the three-term lawmaker did for Billings and Eastern Montana.
Law enforcement in the eastern part of the state had long complained that the Montana State Crime Lab in Missoula was too far away to be useful. But an Eastern Montana satellite lab wasn't an easy sell. Some lawmakers argued that expansion of the Missoula lab would produce better results.
I'm saddened to hear of the passing of Rep. Dale Mortensen. Lisa and I are sending our thoughts to his colleagues and family. https://t.co/W8BAuVaALM

— Steve Bullock (@GovernorBullock) January 29, 2020
Mortensen wouldn't give up on the lab, said Sen. Doug Kary, a fellow Billings Heights Republican.
"Dale sprearheaded that and did a nice job," Kary said. "He also was always a Second Amendment push, as a former law enforcement guy. He was the kind of guy who was very active in the National Rifle Association and the track club."
Kary said Mortensen had recently been in inpatient physical rehabilitation for back problems and was fighting a spinal infection. Mortensen was also missing his nose as a result of a 2018 accident and needed extensive cosmetic surgery.
There were days when Mortensen was upbeat, Kary said, but the physical challenges the lawmaker faced could be discouraging.
You have free articles remaining.
Both Kary and Webb said Mortensen had also gone through a divorce, which was rough.
In May 2019 Mortensen told The Gazette he was still recovering his health, but doing well. He declined to specify out of privacy concerns what the medical issue was. He said at the time his absence from the legislature had been unforeseen and due to getting sick.
Mortensen was a believer in public service, said Hertz, a Polson Republican.
Hertz had served with Mortensen for the past three sessions. Mortensen was a member of the Montana House of Representatives committees on agriculture, judiciary and natural resources. He served in 2015, 2017 and 2019.
"We are all keeping Rep. Mortensen's family in our thoughts and prayers," Hertz said.
Yellowstone County Republican chairman Timothy Stark said Mortensen was a great resource because of his background with law enforcement and his activity in Republican politics, dating back to former U.S. Congressman and Montana Lt. Gov. Denny Rehberg.
His background in law enforcement also made him a good fit for the House's Judiciary Committee, Stark said.
Mortensen's House seat will have to filled. The Yellowstone County Republican Central Committee will forward three names to the Yellowstone County Commission, which will select a replacement legislator.
Stark said Republicans will call for interested candidates to fill Mortensen's House District 44 seat until 2021 when the winner of the 2020 general election takes office. Because Montana's Legislature meets in odd numbered years, the time requirements of the replacement representative are minimal.
Stark said interested replacements will be interviewed. There is already an HD 44 Republican candidate in the 2020 election. Former council member Larry Brewster, filed Jan. 22 to run for Mortensen's seat.
The committee will also look to the City Council and Heights Task Force for input, Stark said.
"We want this to be an open, transparent process," Stark said.