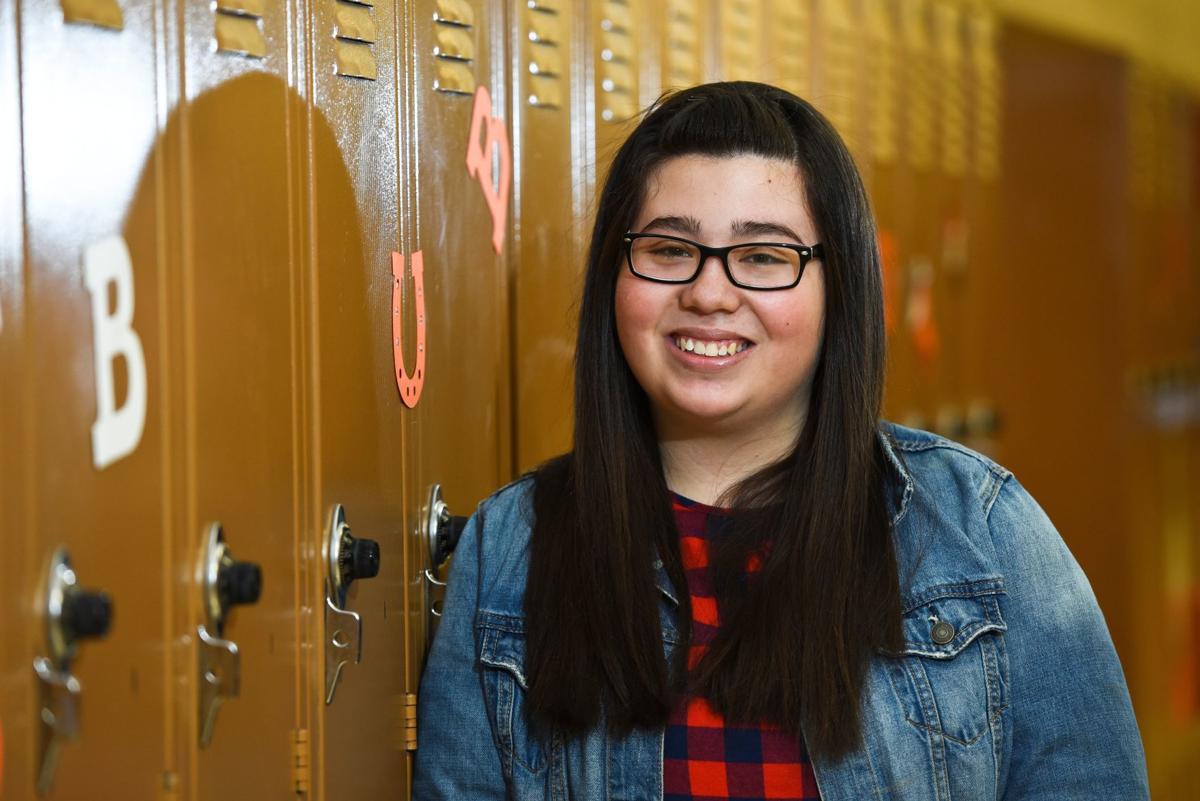 Madison Martinez has had to learn a lot about medicine. But that's not why she wants to become a doctor.
"I think the best doctors are the ones … who sit down and actually take time to get to know you and your family," she said. "I hope I'm a doctor who can really do it with kindness."
Martinez, a senior at Senior High, has lived with health issues from a young age, but still stayed involved in activities and excelled in academics.
In particular, she's volunteered for several years with Billings Clinic.
"I thought it was important (to see) before I jumped into college," she said. "I wanted to learn what it's like being on the other side of health care."
Martinez knows what it's like to be a patient. She was diagnosed with Type 1 diabetes at age 10, has several auto-immune disorders, and is being diagnosed with a disease similar to Crohn's.
She knows what it's like to struggle to "keep living life, even on the days when you don't feel good."
And she knows what it's like to push too hard.
"My family will tell me, 'I think you're working too hard,'" she said. "It's hard to see, should you stop?"
Volunteering helped Martinez put her own experiences in perspective. In the infusion center, she's seen the importance of family support.
"I couldn't imagine not having my mom or sister there," she said.
At school, she speaks highly of teachers who helped her catch up on lessons she missed.
Libby Heine has had Martinez in math classes for three years, including a college-level course this year. She said that Martinez making time to relearn lessons is just as important as reteaching.
"She takes time out of her catching up with her five other classes to come in at lunch, after school," Heine said. "She is so great about coming in on her own and going the extra mile."
She said Martinez combines an optimism with an unusual maturity.
"There are things she can't control," Heine said about Martinez's health. "Really having that positive outlook is one of those things she can control."
Part of that work ethic is in Martinez's nature.
She has always liked to stay busy, and her health issues have given her a make-the-most-of-each-day perspective. And at times having something to do is a welcome distraction. But she hasn't just stayed busy, she's gravitated toward social activities like theater and yearbook.
She's made friends outside of school, especially through theater, and recognizes that there's some extra value in friendships that can't just rely on hallway-passing proximity.
She already had a role model in her parents, who have an unusually robust social circle that they helped integrate their children into.
"As I grew older, I realized how rare that was," she said.
It also influenced her college choice. She knew that she wanted a strong academic school, and knew that she wanted good access to medical resources. Weber State University had both for her, but she also felt something else "click."
"These are the type of people I want to be around," she said of the campus vibe. 
Wherever she goes, she'll work to become the kind of doctor that people want to be around.
"It's important because when people go home, they're not going to remember what you said," Martinez said. "They're going to remember how you said it and how you treated them."