Research paper presentations usually don't make much of a performance. 
A Skyview High college-level English course changed that recently, shifting away from the sterilized diligence of research to the expressiveness of slam poetry. 
"Dear depression," said student Savannah Rains, performing before dozens of peers, five expert judges, and a recording tablet. "It's us again."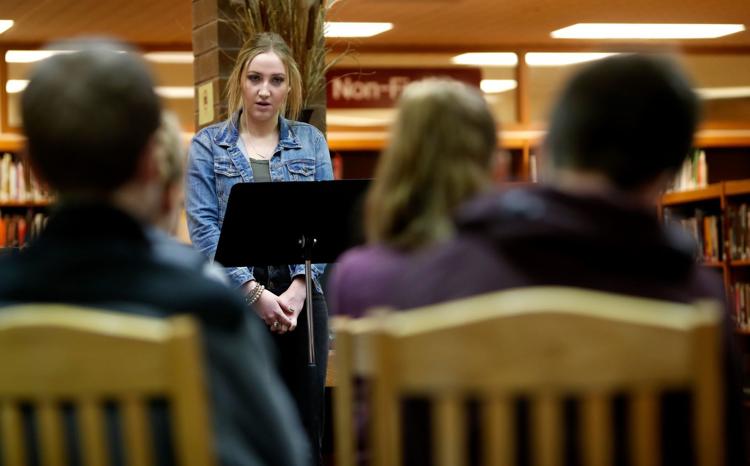 The opening's unique tone — an intentionally sharp departure from an argumentative research paper on the topic — encapsulates a distinctive approach to teaching English that emphasizes students' voice in their work.  
Teacher Wendy Tyree has trained with the National Writing Project and local affiliate groups. For the last several years, she's tried to mold assignments that teach students not just how to write, but how to adapt their voice to different audiences and mediums — how to take ownership of their work. 
"It makes it not just an assignment for them," she said.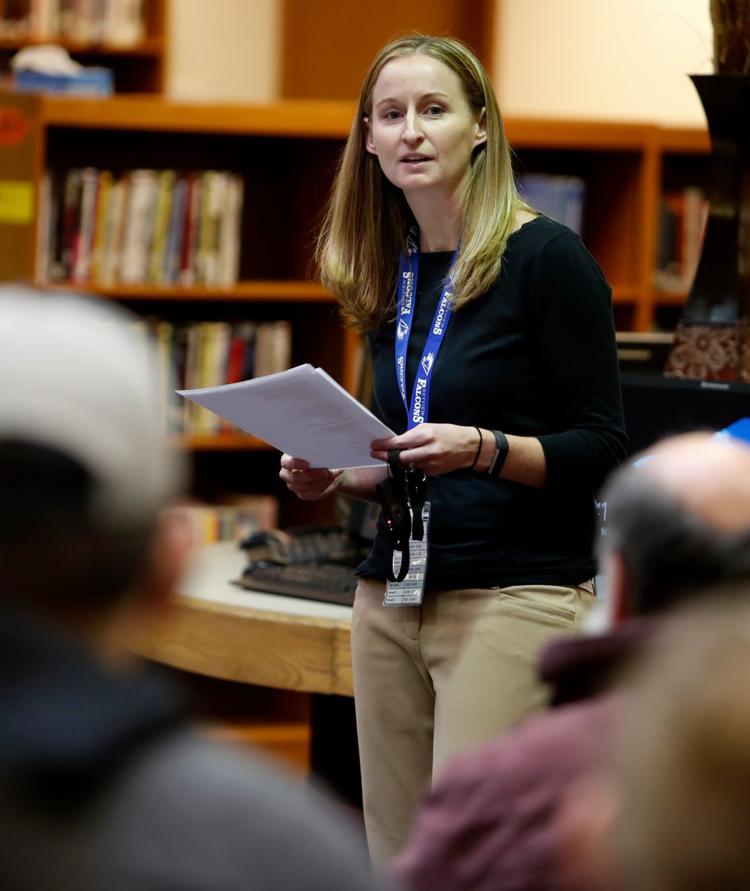 Dual enrollment
They're generally expected to be more rigorous, but accessible enough that students could take a course to help them decide if they want to attend college or not. 
Senior Maddison Lueck wasn't surprised by the research paper assignment. Her report was on career and technical education, especially in business-related topics. 
"(But) I didn't think it ever was on my mind that I was going to have to do a slam poem," she said. "You have to make your brain think different ways... thinking about what you want to tell the audience and how you want it to be perceived."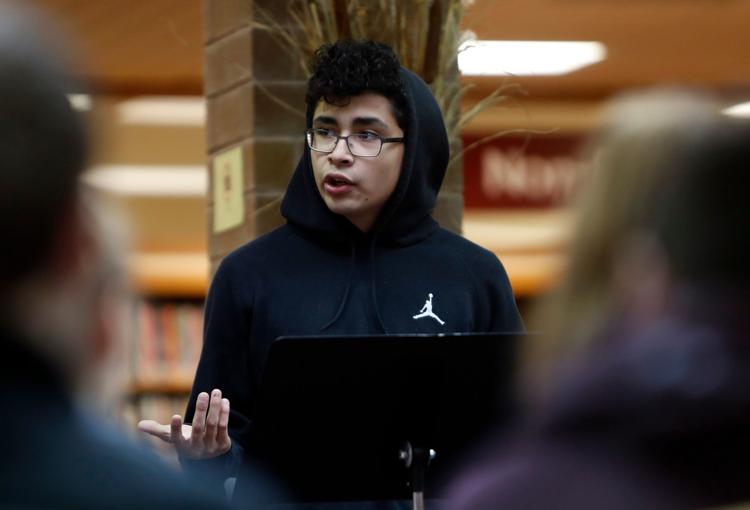 Senior Steve Alvarado delivered the case that college athlete should be paid beyond scholarships. 
"Is the NCAA be a partner or a friend? Or an organization that plays pretend?" he said. 
Alvarado went heavy on rhymes in his poem, but also tapped into "questioning" nature of poetry that Tyree said helps to open a conversation, not close one, as an iron-clad argument in a research paper might aim to. 
The assignment also helped students connect their writing to relevance in their lives. Rains, whose paper and poem examined depression, plans to study art therapy and psychology.
The medium can refresh students who, at the point of finishing a paper, can be "exhausted by the topic," Tyree said.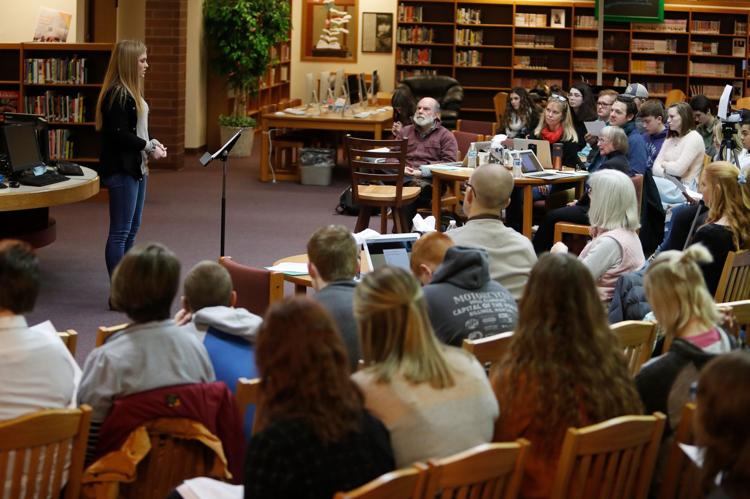 It also requires students to tap into a very different skill set than required by a PowerPoint and note cards — and to conquer some nerves. 
Alvarado, perhaps a bit dramatically, clutched his chest and sighed a not-totally-joking "oh my God" after performing. 
The judges scored students on their poem and performance, but students also offered up snapping finger for in-poem applause and sometimes cheers after.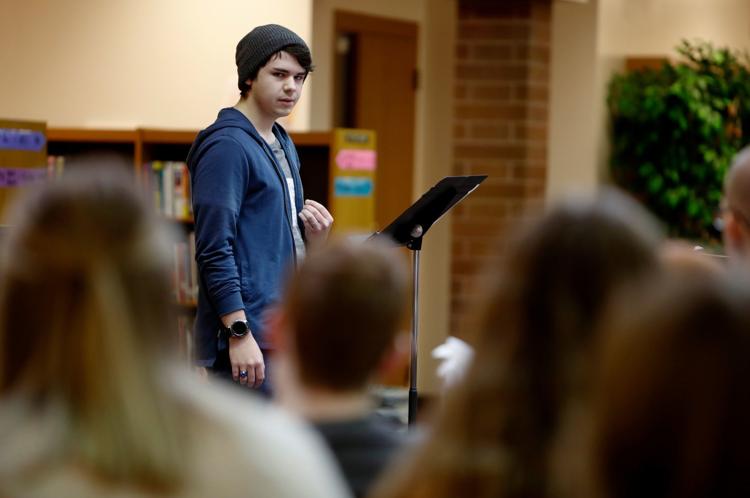 Student Lucas Sullivan, reciting "Technology and Teens," delivered the most impassioned performance of the hour. 
His argument that technology, despite criticism and potential pitfalls for kids, has undeniable and perhaps irreplaceable benefits, appeared to resonate with his peers. 
But style won him the loudest applause of the hour.