Skylar Zimmerman had to learn how to tweak her recipe for success.
Some of the ingredients are packed away in a small cooler she carries on her hip to help her manage Type 1 diabetes. But more important is her grit, hard work, and adaptivity.
Zimmerman, whom teachers describe as a "blue chip" student, missed an extended period of school last year when she was diagnosed with the disease. But she managed to stay on top of her school work and her health and has channeled the experience into her career goals.
She plans to attend City College and study business so she can open a low-carb bakery someday, a path she's serious enough about to schedule an independent study with the Career Center's culinary program in the spring.
"She's very passionate about things she believes in," said Bill Jensen, the chef who teaches at the career center's culinary program. "When she came back from her condition, she knew everything about it. She had printouts."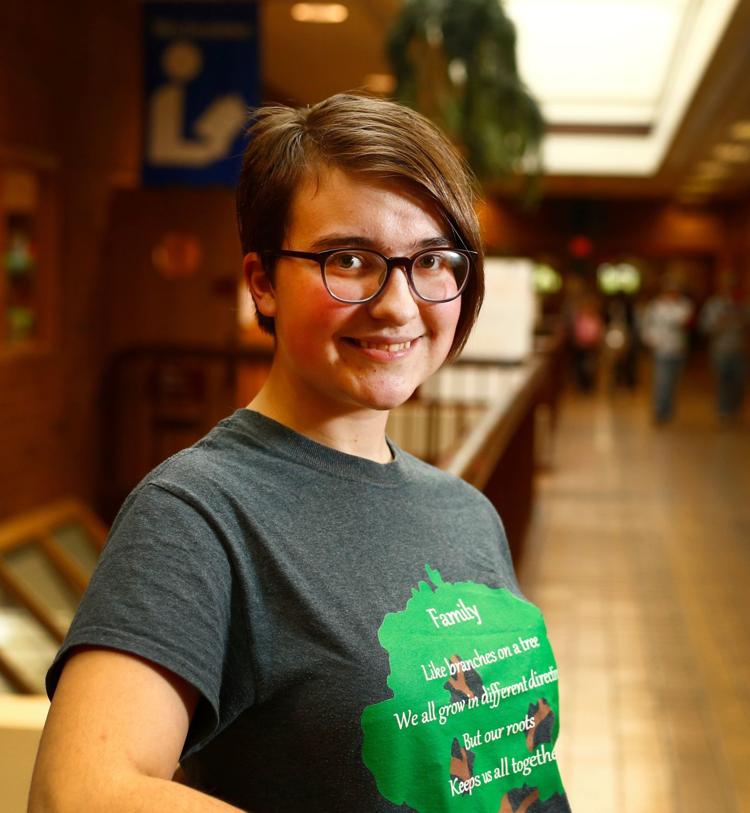 Zimmerman had always been an astute student — the type that leaves a void when they're gone.
"She's a very, very bright student, and when those kids stop coming to class, you notice. You always become aware that something's not quite right," English teacher Kevin Brooke said.
She missed several weeks of class, and the threat of more absences always loomed. But the transition back into school, where Zimmerman had to learn to manage her health alongside academics, was just as stressful for her.
"If you see me pull out my glucount to check my blood sugar, I'm not doing anything weird," she said. "That was a big worry I had."
Brooke, who's daughter has diabetes, noticed a shift. Where Zimmerman had been a bubbly personality, she was more subdued.
You have free articles remaining.
"She had to readjust her life a little bit," he said. "We got that success, but it took some time to get there."
At the Career Center, she couldn't exactly take home work for the culinary class.
"Before she was diagnosed last year, she was at a 100 percent grade level with perfect attendance," Jensen said. "When she came back, she was able to bring her grade back up to an A."
Her chemistry teacher, Fred Michels, said that Zimmerman can "outwork everybody," but that a non-academic attribute is just as important.
"She's the type of kid that meets adversity face to face and just keeps slugging through it," he said. "She has an optimistic viewpoint of life. She walks into every scenario believing that it's going to be OK."
Zimmerman cited the importance of strong relationships with teachers, especially Michels and Brooke.
"Both of them would check in on me," she said. "It helped take away some of the anxiety."
She knows something about the importance of relationships.
Zimmerman's father died when she was a young child. Her family moved around Texas — she recalls having dogs and cows at one home — before moving to Billings. The changes could be a little jarring, she said.
She plans to stick around Billings, at least in the near future. City College fits well for business and culinary education, and she sees Billings as a good market for a bakery. But there's also another factor.
"I think that I have people that I can rely on if anything happens," she said.