While going over treatment options, therapists at the Rehabilitation Hospital of Montana asked stroke survivor Del McCormick what his treatment goal was. Because two strokes had left part of his body paralyzed, he asked them to write down that he wanted to be "100% ASAP."
After recovering from a minor stroke in December, McCormick, 50, of Billings, continued to experience symptoms, including dizziness and loss of strength. He checked into St. Vincent Healthcare over a week later and talked with a neurologist, where he found out he was experiencing another stroke. Later that day, the stroke had paralyzed the right side of his body.
The strokes McCormick experienced are defined as ischemic strokes, which are caused by blockages in blood vessels within the brain. Doctors couldn't pinpoint a reason for McCormick's stroke, he said.
His speech, right arm, hand, leg and foot were affected. A few days later, he started therapy at the Rehabilitation Hospital of Montana in Billings, where he underwent a variety of therapy sessions working on his motor skills, speech and more.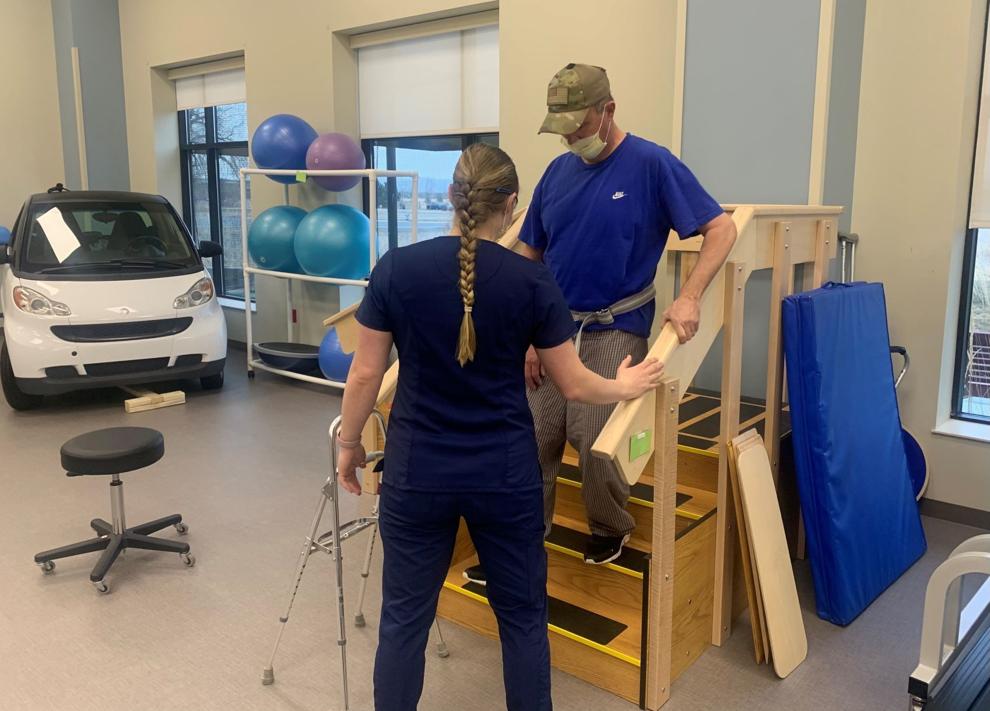 He became an inpatient at the hospital doing all three types of rehab therapy, which include speech and physical therapies, as well as occupational therapy that retrains the brain to do daily tasks like getting dressed and ready in the morning.
Therapies typically last about three hours a day for five days of the week over the course of two weeks.
With the ability to stay in Billings, his wife, Susan, and three kids were able to support McCormick, and he was able to oversee his business, Dana Motors. 
It was a godsend to have that level of care locally, McCormick said.
"From what I could tell, I would have had to go to Colorado to receive comparable care, which for me, would have been very difficult with a business here, a family here," McCormick said.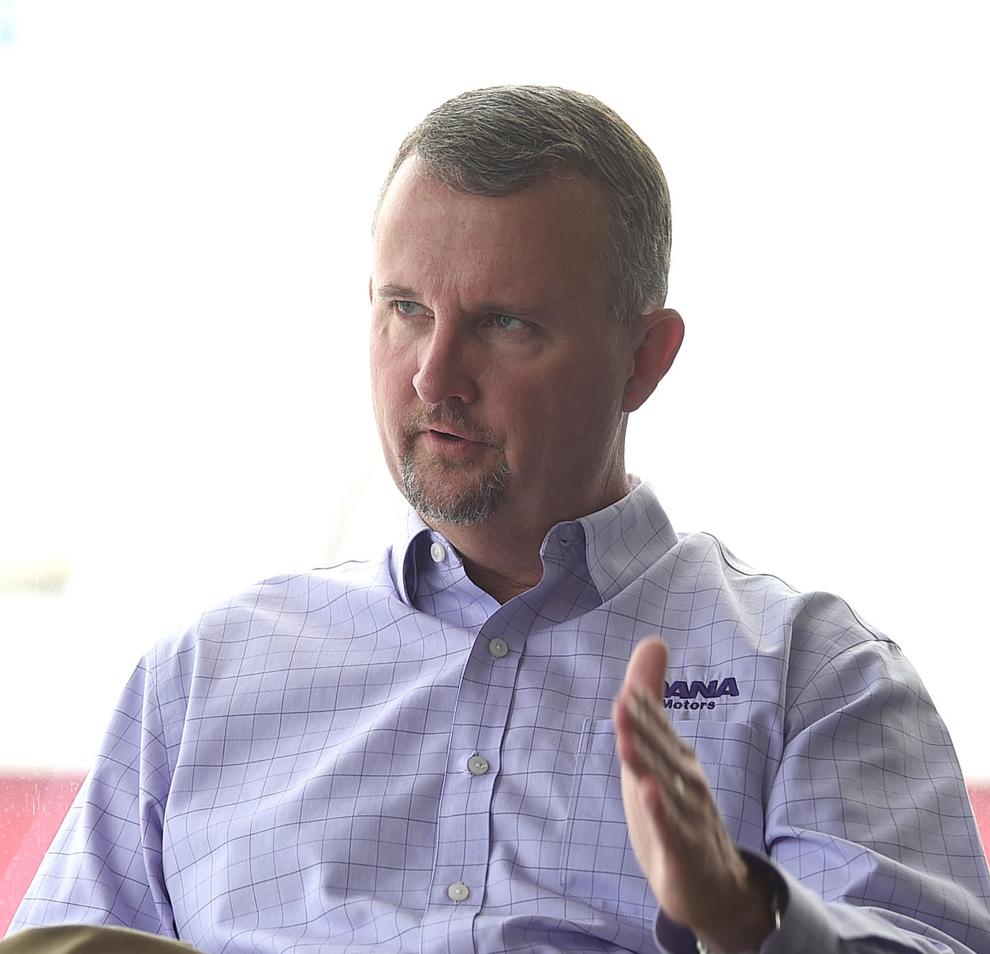 The 34-bed hospital opened in 2019, and offers inpatient rehabilitation therapy to those who've experienced strokes, traumatic brain injuries, other neurological conditions and even those who are struggling physically with post-COVID-19 symptoms. The rehab hospital includes suites, a therapy gym and courtyard, a cafeteria and more.
The hospital is operated by Kindred Healthcare in partnership with Billings Clinic and St. Vincent Healthcare. It served 583 patients in 2020, said Julie Hauk, CEO of the Rehabilitation Hospital of Montana. It's also the first freestanding rehabilitation hospital in Montana, The Billings Gazette reported in 2019. 
Going out of state for services can be costly when planning for lodging, transportation and treatment, said Hauk. Many have to travel alone to get therapy.
"It's kind of hard to get better when you're all by yourself, so it's really important for our patients to be able to stay close to family," Hauk said.
The sooner a person receives rehabilitation treatment after a stroke, the better the outcomes of being able to move, speak and be self-sufficient, said Sydnie Bahl, director of therapy services at the hospital. So having services close to home was vital in McCormick's recovery, she said.
And McCormick was ready to find therapists to get him moving so he could get back to living life.
"In my case, I wanted somebody that was a little bit of a hard-charger and matched my personality because I wanted to beat this thing," he said.
Therapies included having McCormick walk up and down stairs, use his hand and arm, walk through obstacle courses and even get in and out of a car parked in the hospital's therapy gym. He had to retrain his brain to chew and swallow food and even take deep breaths.
Now about a month after receiving care at the hospital, McCormick can file paperwork at Dana Motors and be there for his employees and customers. He walks with a cane — an upgrade from the walker he used a few weeks ago.
"I've been unusually blessed in that I've had a very speedy recovery," McCormick said. "There's still a long ways to go. There's still months left, but the rehab hospital got me to a point where I was able to go home and I was able to function."
It's important for people to listen to their bodies, McCormick said. If an individual thinks they are experiencing stroke-related symptoms, he advises them to go to the hospital and "be insistent" in requesting a neurologist.
"To me, it never feels fast enough. I always wish it was faster, but that's up to God and Mother Nature just how rapidly you'll heal," McCormick said. "What's up to me is to make sure I'm doing my part every day."