When Cheri Milne found out that the Billings Hotel and Convention Center was opening an on-site child care center, she was one of the first to enroll her 7-month-old son.
When her son, Seve, was first born, she relied on family to watch him while she worked. She applied to three different child care centers around Billings and was expected to stay on a waitlist until January or longer.
"It's just handy. You can't ask for anything nicer — to be able to come to work, drop your baby off, go sneak a peek if you need to," Milne said.
The Billings Hotel and Convention Center opened an on-site child care center at the beginning of November, hoping it'll retain employees and draw new ones in, be more competitive in the market and draw in new Billings workers.
The care center is licensed with the state and can support up to 12 children ages 0 to 5 each day. Right now, the hotel employs two full-time preschool teachers and plans to look for two other part-time caregivers.
Employees get a "hefty" discount to use the service, said Sara Trautmann, human resources director for Billings Hotel and Convention Center.
Trautmann took the lead on the project and started talking to Billings Hotel and Convention Center owner, Jeff Muri. Being a mother drove her to push the initiative forward, Trautmann said. It's the only hotel in Billings to provide an on-site service.
"We kicked it around and kicked it around for a couple of years and we've just found that the unemployment rate has warranted us getting a little bit more creative in what we could offer employees if they come aboard," Trautmann said.
The center is open Monday through Friday, where kids can play and learn through a developed preschool curriculum. Staff provides meals and snacks throughout the day until the center closes at 5:30 p.m.
The indoor portion of the center located in the hotel is 900 square feet and is equipped with an outdoor play area spanning 2,700 square feet. All access doors are locked and require staff authorization.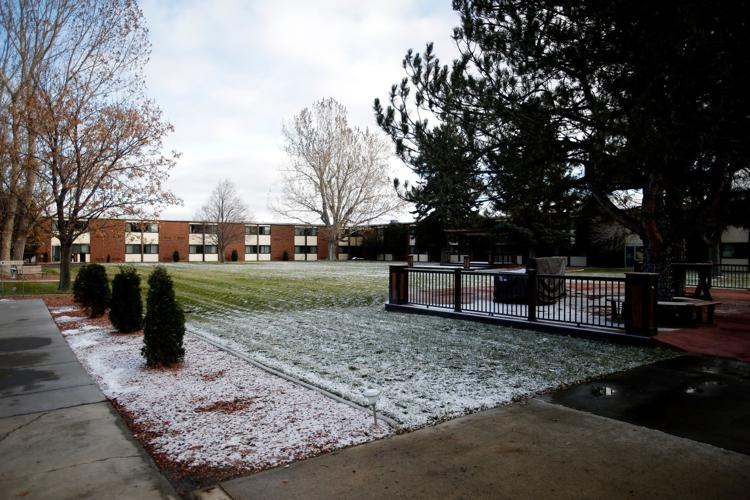 Planning began six months ago and Trautmann said she hopes they can expand and take more kids in the future.
She's aware of three employees turning down jobs or quitting in the past year because of a need for child care.
"This is more of a long-term endeavor and (we're) hoping this is a great recruiting tool," Trautmann said.
Muri said that with the unemployment rate in Billings hovering at 3%, the center will help attract local workers.
In the hospitality industry, many workers are women with families or are single mothers trying to make a living. In the past, Muri has hired foreign workers, but certain outside circumstances have decreased that employment pool.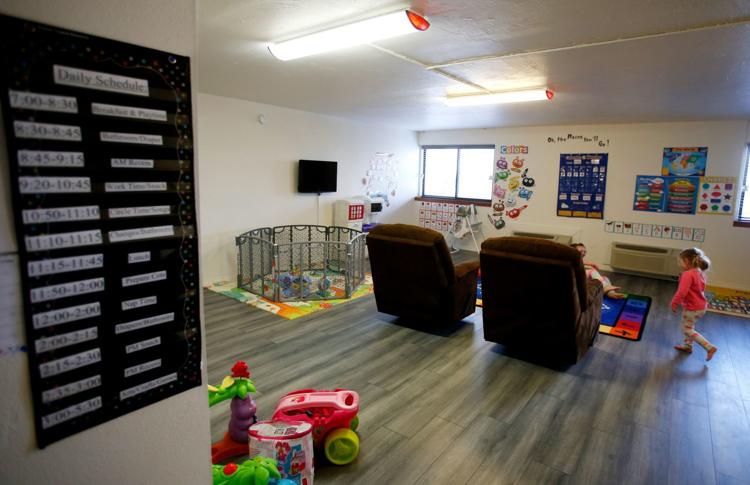 You have free articles remaining.
With other businesses around Billings adopting the same on-site child care model, some have succeeded while others have not.
Shirley's Place and Priscilla's Place, which were previously owned by St. Vincent Healthcare, closed in 2016 after operating since 2004. The Billings Gazette previously reported that 120 of the 2,200 employees at the hospital used the service. The child care centers came under new ownership in October 2016.
Bretz RV & Marine and St. John's United in Billings also operate on-site child care for their employees.
Muri said he's hoping to break even when it comes to operating costs and doesn't expect to make money. His goal is to provide a service that will bring in long-term workers.
"I know what we can do, I know the people that I employ and I know what we can offer," Muri said. "So I'm pretty comfortable that we're going to be able to provide a really good day care, and it's going to be a positive thing for the hotel and the employees in the hotel."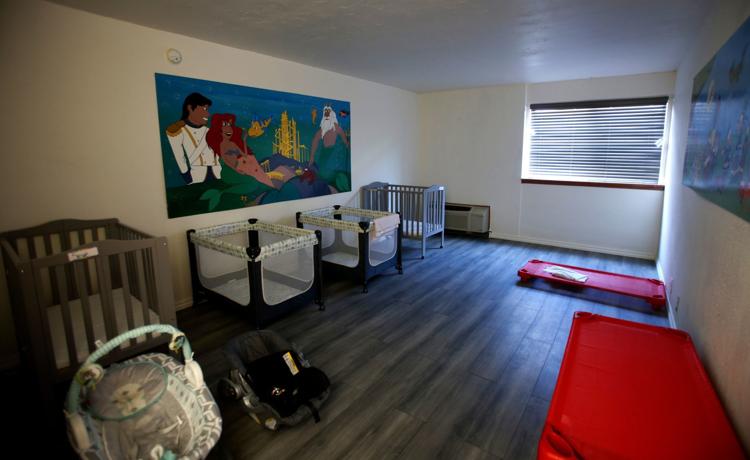 St. John's United has operated a licensed on-site child care center for over 20 years and can care for about 137 kids, but on average serves between 70 and 80 a day, said Leatrice Spence, coordinator for the Center of Generations at St. Johns United in Billings.
Employees can use the services at a discounted rate as well, and the center is open to the public. Kids in the center can interact with seniors who live in the St. John's United retirement community.
It's been a successful addition to the business and for employees, she said.
"People have quit other very good jobs to come and work here because we've had child care on site, so I think parents are very happy with the service that's provided," Spence said.
In Montana, more than 45,000 children need care from caregivers other than their parents, and 63% of children ages 0 to 5 have all their parents in the labor force, according to the 2018 Federal Reserve of Minneapolis Community Development Report.
However, only 40% of children who may need care can be served by licensed child care facilities in Montana. Montana ranks 40th in the nation when it comes to child care availability.
The Billings Chamber of Commerce is working to identify the best ways to help member businesses with child care needs. Possible solutions could be to pool resources and share child care services, as well as educating business owners on child care resources that are available.
Helping find ways for businesses to secure spots in separate child care centers for a certain number of employees and their children has also been beneficial, said Kelly McCandless, director of communications and workforce development within the Billings Chamber of Commerce.
The Chamber is also looking into helping more entrepreneurs or caregivers start their own care facilities and obtain their licensing.
With the average cost of infant care in Montana at around $9,000 a year, businesses will need to find more ways to retain employees when it comes to child care, McCandless said.
"You can only imagine if you have multiple children or you have a low-wage position or things like that, that's where you lose a lot of people in your workforce because the cost of putting your child in care is just too high," McCandless said.