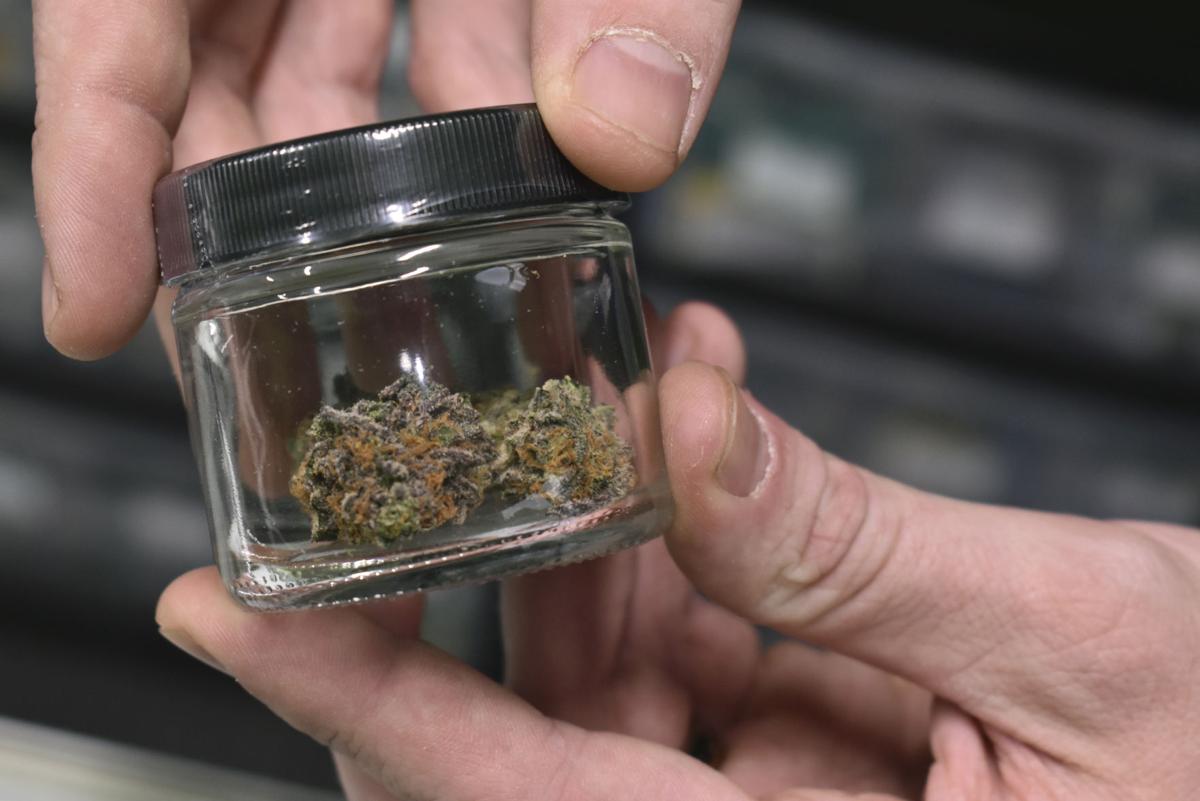 As the Montana Legislature figures out just what legalized recreational marijuana will look like in the state, Billings is hustling to get ready. 
"We're going to be stuck with whatever the state does," said Kendra Shaw, a Billings City Council member who represents portions of downtown Billings and the South Side in Ward 1. "So let's figure it out."
Shaw last week introduced an initiative to direct city staff to establish "best-practice regulations and ordinance language to regulate (not prohibit) medical marijuana dispensaries and/or storefronts in Billings city limits."
Shaw started with medical marijuana because the city has had a mix of codes in the past that both allowed and banned dispensaries in city limits, which led to lawsuits. 
Her hope is that by tackling medical marijuana dispensaries first, the city would then better position itself for recreational marijuana. The council agreed and approved Shaw's initiative 8-3.
Part of the task for city staff will be determining whether medical dispensaries — and by extension recreational dispensaries — fit within Billings' existing commercial zoning or if they'll need separate regulation. 
Once staff makes a determination, they'll bring their findings to council during a work session for discussion. The findings could then return to council as a proposed regulation that members would vote on during a regular council meeting. 
Council members are eager to figure out how and where marijuana dispensaries will fit in the city; the Legislature finishes its term in May, at which point the various bills regulating marijuana in the state will be pared down, finalized and in force.
"We no longer have a choice in this," Shaw said. 
But it'll take the city time to figure it out. 
Billings has had a de facto ban on medical marijuana businesses since 2012 through a requirement that all business licensees follow state and federal law. Since medical marijuana is illegal under federal law, a dispensary business in Billings technically couldn't receive a city business license or renewal.
However, a separate city code allowed for medical marijuana sales in the city because it was legal under state law.
Billings officials revisited marijuana regulation after the 2017 Montana Legislature added laws allowing cities to prohibit dispensaries, which are open only to registered cardholders. At that point, the city declined business license renewals for a pair of dispensaries, which led to two lawsuits in 2018 against the city. One was eventually dropped.
Now that voters have made recreational marijuana legal in the state, the city is hoping to clear up its medical marijuana regulations and position itself for recreational marijuana. 
The initiative proposed by Shaw is an effort to get the city to be proactive on the issue. With medical marijuana, past councils had directed the city to find ways to ban rather than accommodate it. And that led to lawsuits. 
"We can't put this horse back in the barn," Shaw said. "So let's figure out where the horse should go."