As Billings' population and student body continue to grow out west, four of its independent school districts will soon decide on how to proceed with a potential new high school in the coming weeks.
The group and survey is the result of concerns of overcrowding in Billings' public high schools, stemming from the area's steadily growing population. Currently, students from the four K-8 districts predominately enter Billings School District 2 by going to either West or Senior High School, both of which have exceeded their maximum student capacity.
In December, former SD2 board trustee Susie Layton and former Elder Grove trustee Missy Jones formed the nonprofit to explore the possibility of a new high school and district outside of SD2 to alleviate pressure. They sent out a survey through social media and the four districts' superintendents to gauge their interest.
"From our positions on school boards, we've had so many people come up to us and talk to us about this, that we felt we needed to step forward and do something and take some action," Jones said. "So that's why we're here… We want to represent everyone that's out here in this community."
In all, 581 residents residing in the four districts along with SD2 participated in the survey, with 93.9% of them in favor of a new high school. The survey also included questions regarding the consolidating of the four districts in favor of one K-8 district, the creation of a new high school district, passing a bond to build a high school and encouraging further research into these possibilities.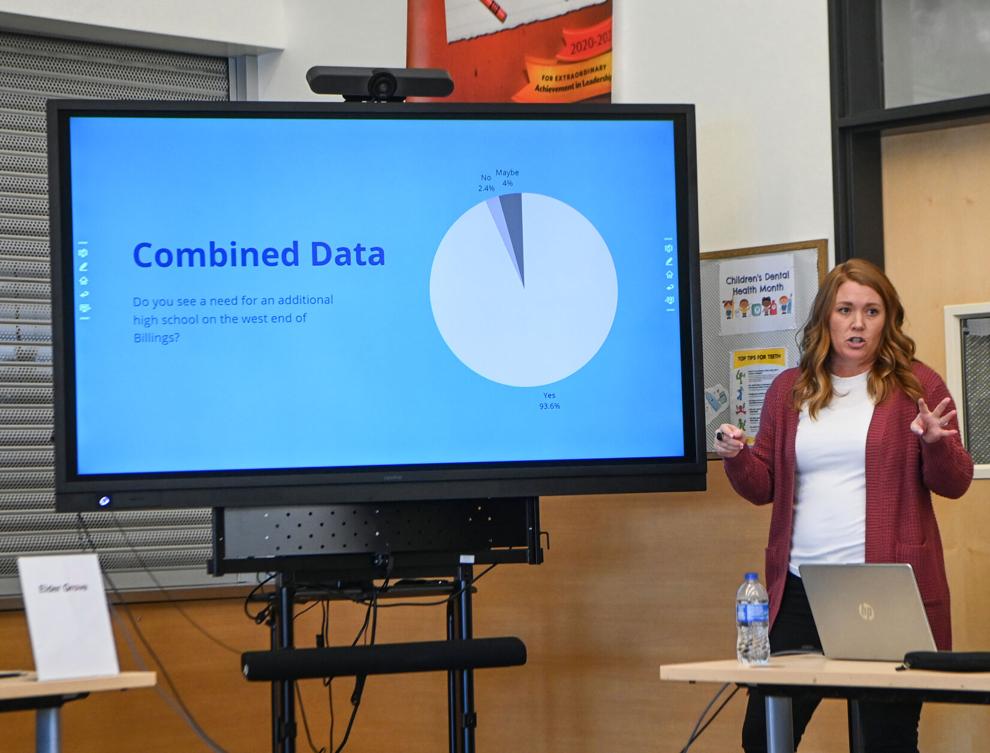 Those surveyed were broken down by district and showed majorities ranging from 80%-95% approval with the smallest margin of support being the districts' consolidation with 78% reporting "yes" and 15% reporting "maybe."
Layton said the large majorities in favor of passing a bond and conducting further research is what stood out to them while some hesitancy to combine districts was somewhat expected.  
"We know that that's the biggest piece that we're going to need to educate people on and that's the first election that would need to happen," she said. "So we're not being naive to the fact that that is a hurdle that we'll need to overcome if this is to move forward."
Montana law currently allows for any K-8 district to create a K-12 high school district if it has a population of 1,000 students or more. It also allows two or more contiguous districts to consolidate to form a new one. According to fall enrollment numbers from Yellowstone County, the districts are too small to form their own high school districts currently but would be able to if they all consolidated into a single district.
Following a breakdown of the survey's results, Layton and Jones presented the next steps in the process that included conducting a feasibility study slated to cost $30,000 and forming a steering committee to plan around the study's results ahead of a potential November election.  
The various board trustees and superintendents present raised a number of concerns before coming to a conclusive decision. Among them were the relatively small sample size of participants in the survey versus the voting population and a general lack of information currently available.
"I feel like we need to get that out to all taxpayers," Blue Creek board chair Leslie Friedel said of the survey. "We surveyed mostly just our kids in the school and that went out via emails…but I think locally, they're all on the hook for that and the bigger tax base needs to be aware of what's going on."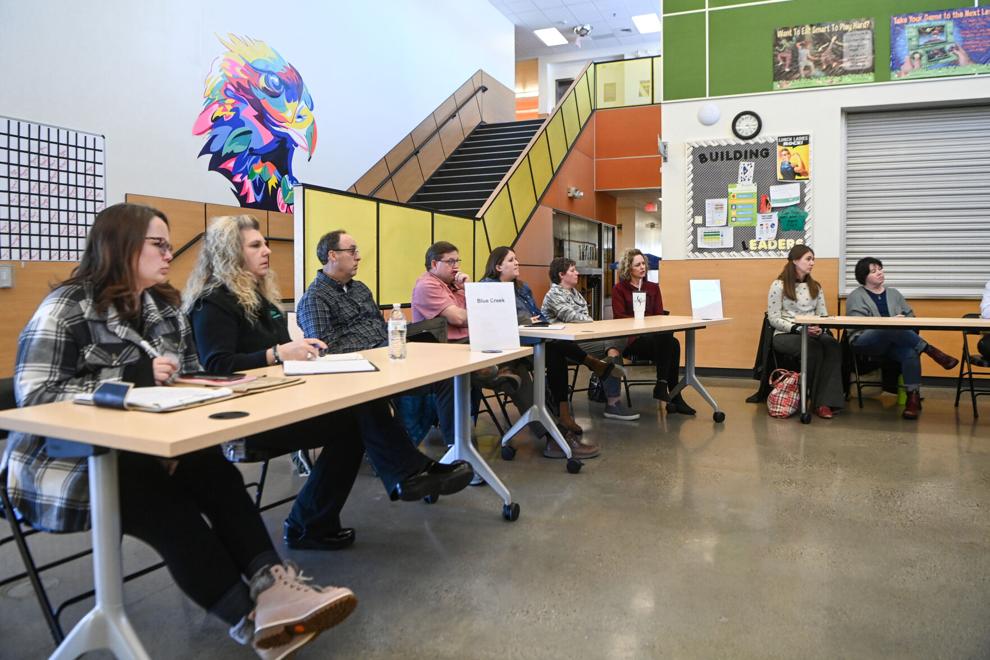 Other specifics brought up during the discussion included the logistics behind forming the new district's board, possible scenarios if the bond and levy fail, how they might sufficiently staff the new high school and how they might compete academically with SD2's high school district going forward.
Canyon Creek trustee Carl Siroky also asked how these changes might affect the current schools' operations.
"When you combine the districts, do you net up on personnel and personnel costs or do you net down across the districts? To me, that's part of the feasibility study," he said. "Can we become more efficient? That's a selling point. If we can't become more efficient, it may be a non-starter."
During the discussion, Layton and Jones acknowledged that further research would be needed to answer these questions and encouraged the districts to proceed with proposed feasibility study to gather this information.
If the boards decide to proceed exploring the high school option, the next step would be to vote on a resolution to request the Yellowstone County superintendent to call for a November election to consolidate the districts. Upon the formation of the new K-8 district, preliminary discussions for the high school would then begin in late 2023 or early 2024.
Since the request needs to be made 70 days prior to an election and proposed legislation concerning mill levies and new high school districts are currently getting reviewed in Helena, the school representatives also expressed trepidation towards rushing through such a seismic shift in school operations.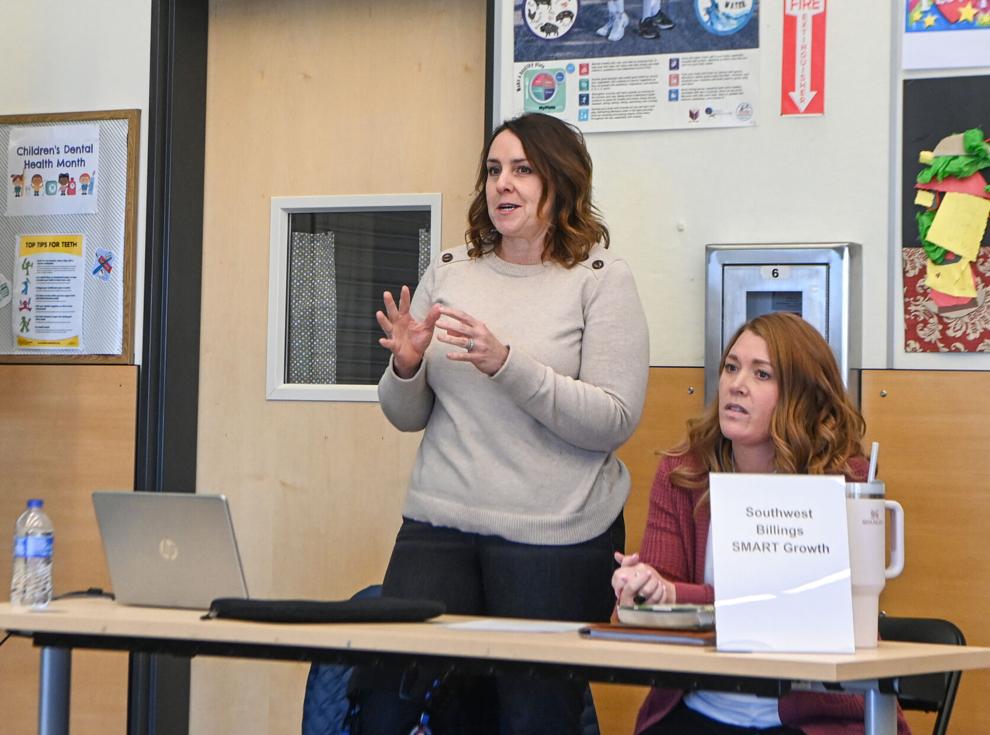 With all the districts' boards having already conducted their regular meetings, those in attendance agreed to put the item on next month's respective agendas to consult with their entire boards and decide how to proceed.
Layton thanked the representatives for attending and re-emphasized their desire for a new school and a willingness to work with the districts to come to a conclusion everyone is pleased with.
"We're willing to slow it down, we just need access to the right people," Layton said.