Moving to a beat is a natural human instinct that stems from birth, and it all starts with a mother's heartbeat.
That's why everyone can dance to the beat and feel a natural urge to follow a rhythm, 12-year-old Abbilee Runsabove said recently.
"Every time you go to a powwow, you'll see a baby sleeping and everybody's like, 'how can they sleep through this noise?'" Abbilee said. "They're used to it because of their mother's heartbeat."
Abbilee is one of many kids who are part of the free Billings Intertribal Dance Group that teaches anyone and everyone how to perform powwow-style dances and bead and sew regalia.
Many tribes are represented in the group, including Assiniboine, Gros Ventre, Northern Cheyenne, Crow, and Chippewa Cree.
Abbilee and her siblings learned to dance from family members and her father, Walter Runsabove, whose family's tradition in dancing stretches back to the 1890s. 
Runsabove, 36, is one of five instructors for the dance group, which is meant to be a resource to Native Americans and others interested in dance. Those who live in an urban setting have little exposure to their culture and traditions, Runsabove said.
"There's a bunch of us urban natives here that grew up culturally, but we live here," Runsabove said. "We're sacrificing for the betterment of our young ones so they can have a better future."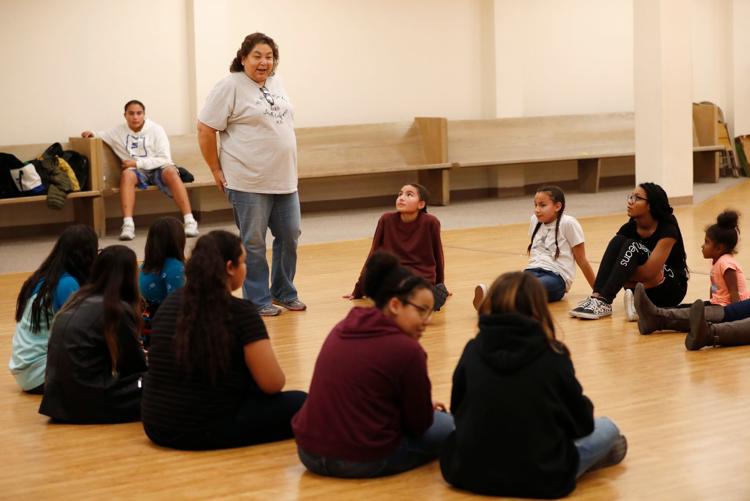 The group was created in 2018 after director Cora Chandler's sister-in-law, Lynette Chandler-Stein, died in 2017. Chandler-Stein, a member of the Aaniiih, or Gros Ventre, tribe, founded the White Clay Language School on the Fort Belknap Reservation and performed jingle dress dancing. She also helped start a master's program for Native American Studies at Montana State University.
The group meets Tuesday evenings from 5:30 p.m. to 7 p.m. at Billings First Congregational Church at 310 N. 27th St. Beading and sewing classes will begin in December, Chandler said. About 30 people regularly participate in the group.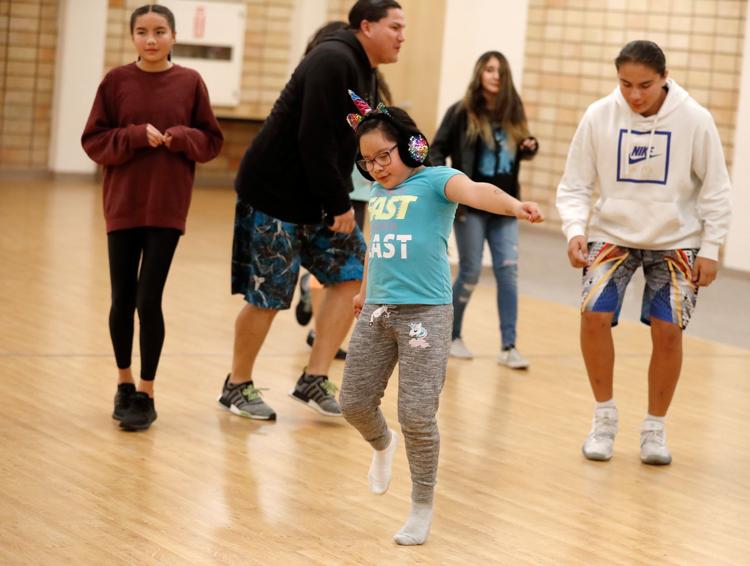 "We see a lot of people doing sewing groups and beading groups now, and people are starting to take more initiative for their youth, whether it's back home on the reservations or at the college level," Chandler said.
Participants learn a variety of dances, including men's and women's fancy and traditional dances, the jingle dress dance, the grass and chicken dance and more. 
And while every tribe adds a unique twist to every dance, the steps are relatively the same, Runsabove said. Many of the moves were originally used for ceremonies and celebrations, he said.
It's a way to hear the songs and encourage people to get up and move. A dancer moves to an equivalent of 26 miles when someone performs 10 three-minute songs, Runsabove said.
"It was all ceremonial at one time, and now, you're starting to see these styles and categories in powwows. They started to add prize money to it," Runsabove said. "That's the incentive. The incentive is the prize money, but the reward is dancing for people who can't dance or don't know how to dance."
You have free articles remaining.
Sisters Sequoyah Underwood, 14, and Desiree Williams, 24, participate in the group every Tuesday.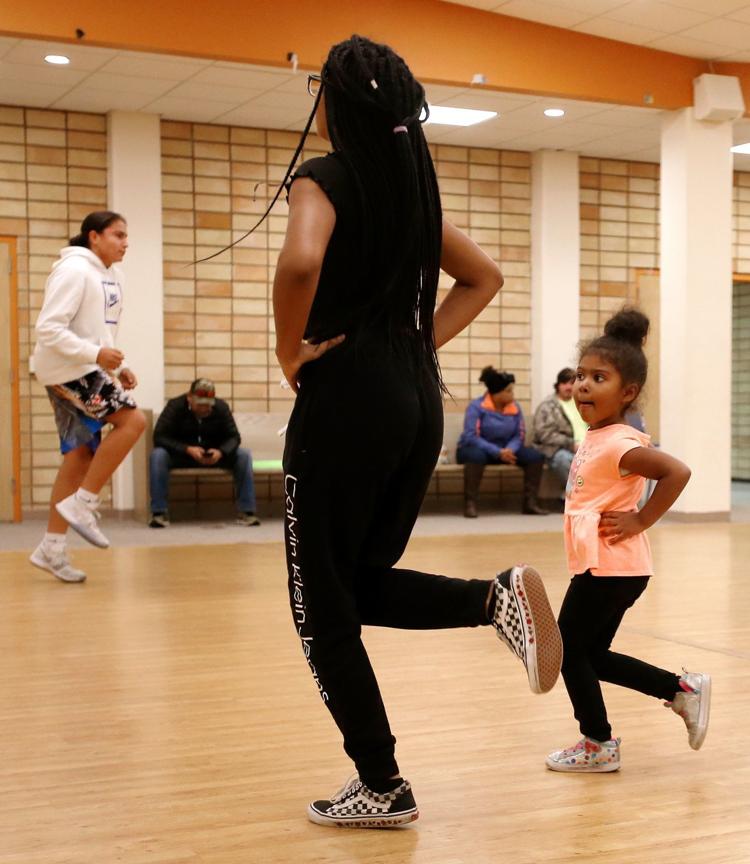 Growing up, Underwood and Williams didn't learn much about dancing. Now, Williams and her 4-year-old daughter, A'maya Williams, perform jingle dress, and Underwood performs jingle dress and the women's fancy shawl dance.
"(The instructors) are very welcoming, and they introduce themselves and ask you what you want to learn," Underwood said.
Mya Spencer, 13, attends practice regularly. She was born and raised in Billings, but visits family during the summer on the Fort Belknap Reservation.
"My mom and dad don't dance. I learned mostly by myself and in the dance group," Spencer said.
Spencer performed during the Holiday Food and Gift Festival at the MetraPark Expo Center on Nov. 9, wearing a jingle dress that she helped make with her mother. Her black dress is adorned with jingles made with Copenhagen Tobacco lids and bright colored ribbons and fringe. She wears high-top moccasins and adds mink fur to her braids. A flame pattern was added to the torso of her dress, since flickering fire reminds her of dancing.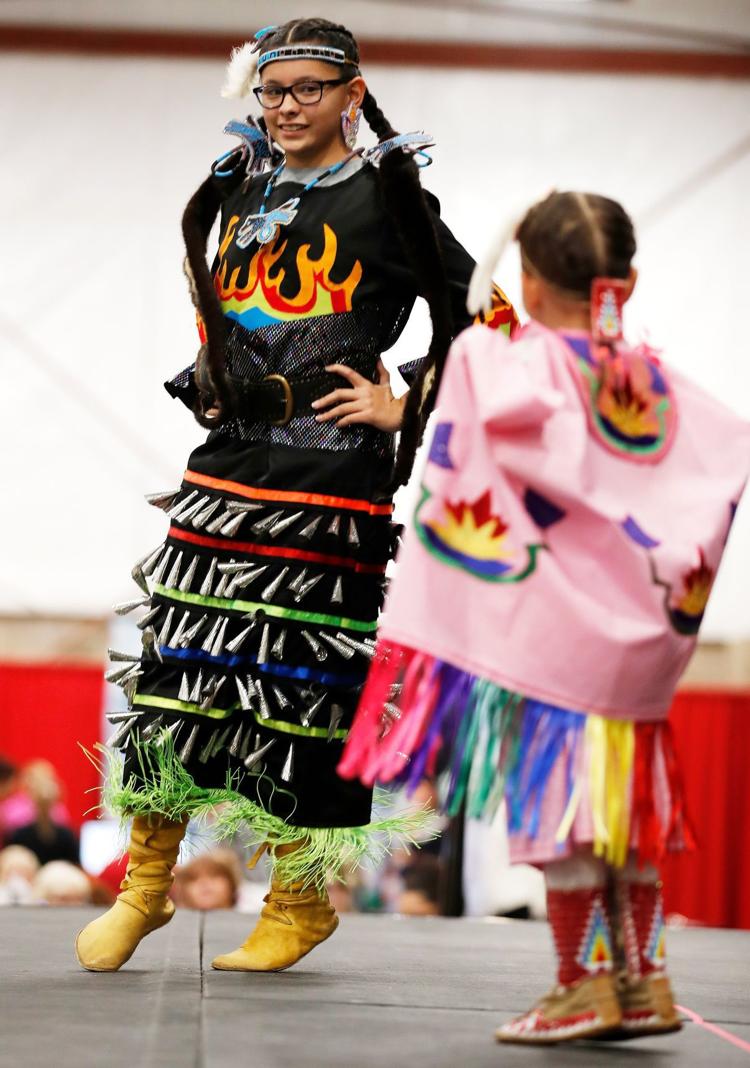 "I've danced every dance — fancy, traditional — and right now I'm dancing jingle," Spencer said. "Jingle is my favorite right now."
Regalia is an important part of telling the story of the dance, said Reno Charette, 62, another instructor who teaches dance and sewing. 
With much of today's regalia costing more than a wedding dress, dancers need to know how to make and repair their clothing and keep up with the latest powwow fashion trends.
Charette, who learned to sew when she was in middle school, owns about eight different pieces of regalia.
"I also think, for our children, that it's good for them to know how hard it is to assemble all of these pieces that are parts of our regalia so that they have a profound appreciation for it and take care of it," Charette said. "That's what separates it from being a costume. It's never a costume."
Dancing and wearing regalia is a major part of Native American culture, and to be able to teach the moves is an honor, Runsabove said.
"Ever since I was little, it's considered an honor and a blessing to be able to dance underneath Creator and on Mother Earth," Runsabove said. "Don't take that for granted."
____________________________
PHOTOS: Billings Intertribal Dance Group
Billings Intertribal Dance Group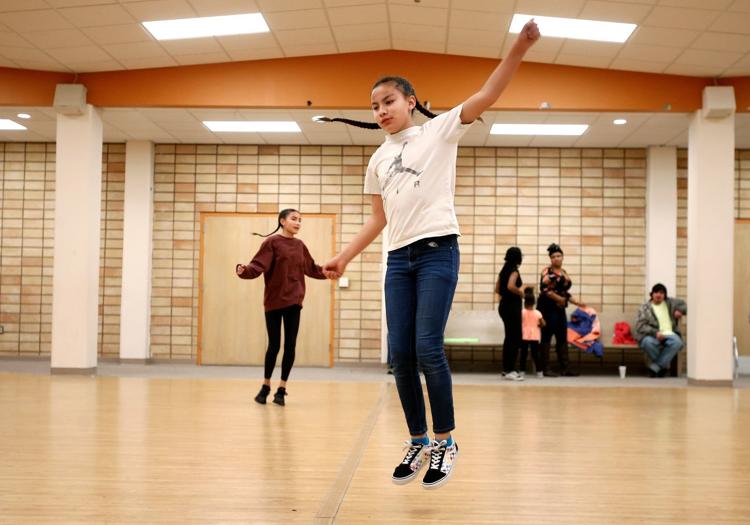 Billings Intertribal Dance Group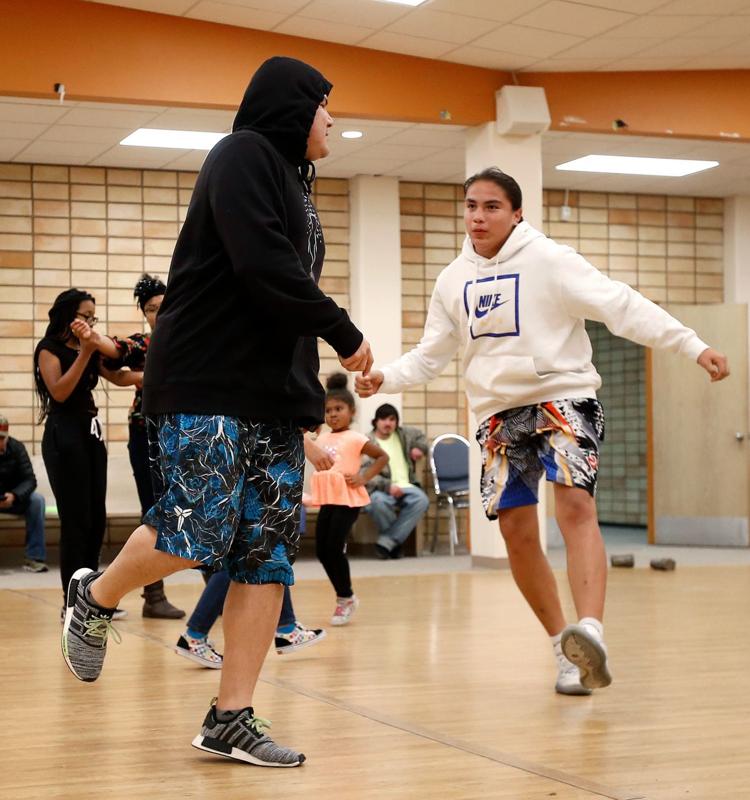 Billings Intertribal Dance Group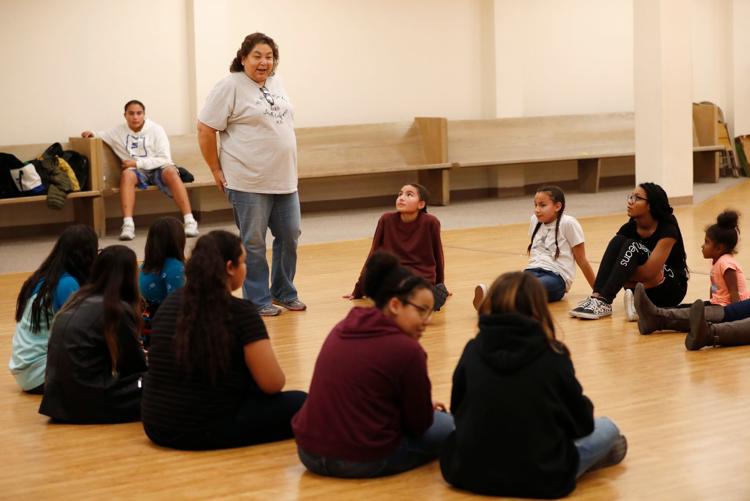 Billings Intertribal Dance Group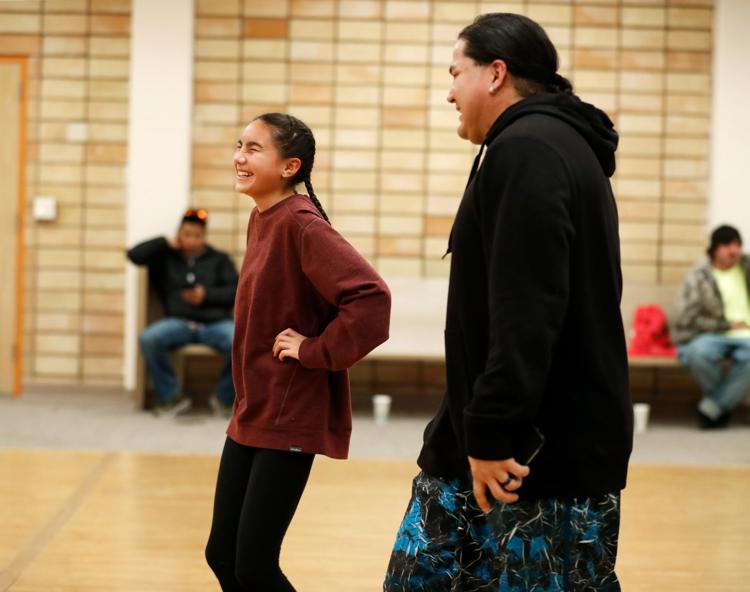 Billings Intertribal Dance Group
Billings Intertribal Dance Group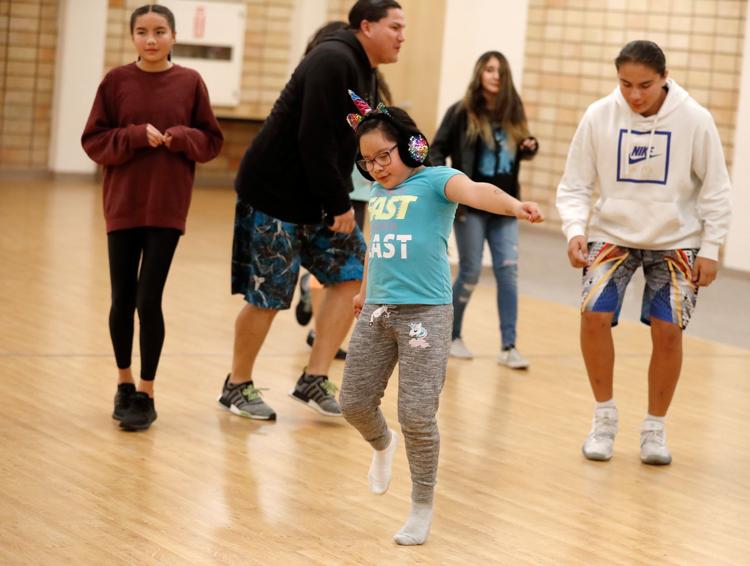 Billings Intertribal Dance Group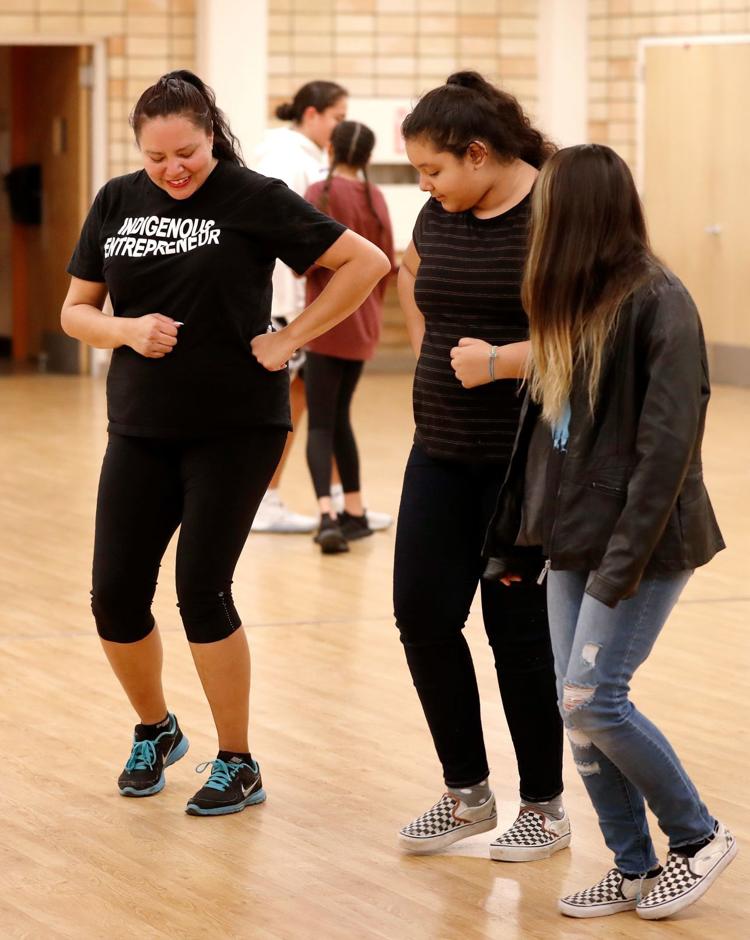 Billings Intertribal Dance Group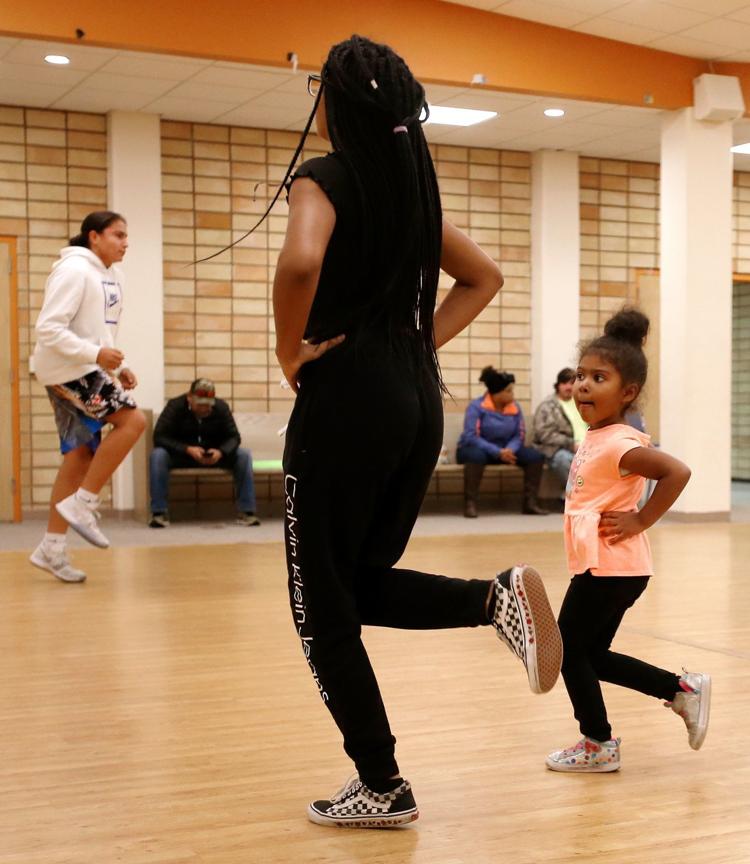 Billings Intertribal Dance Group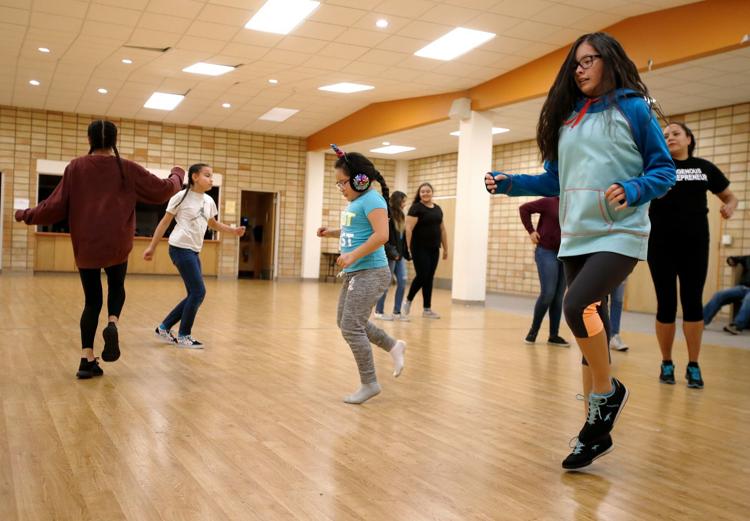 Billings Intertribal Dance Group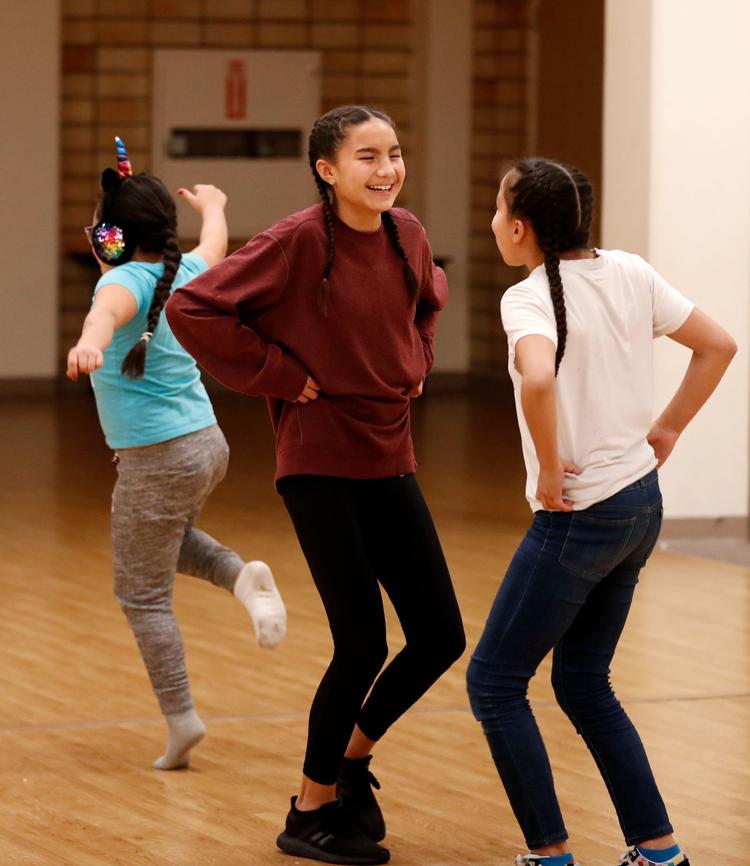 Billings Intertribal Dance Group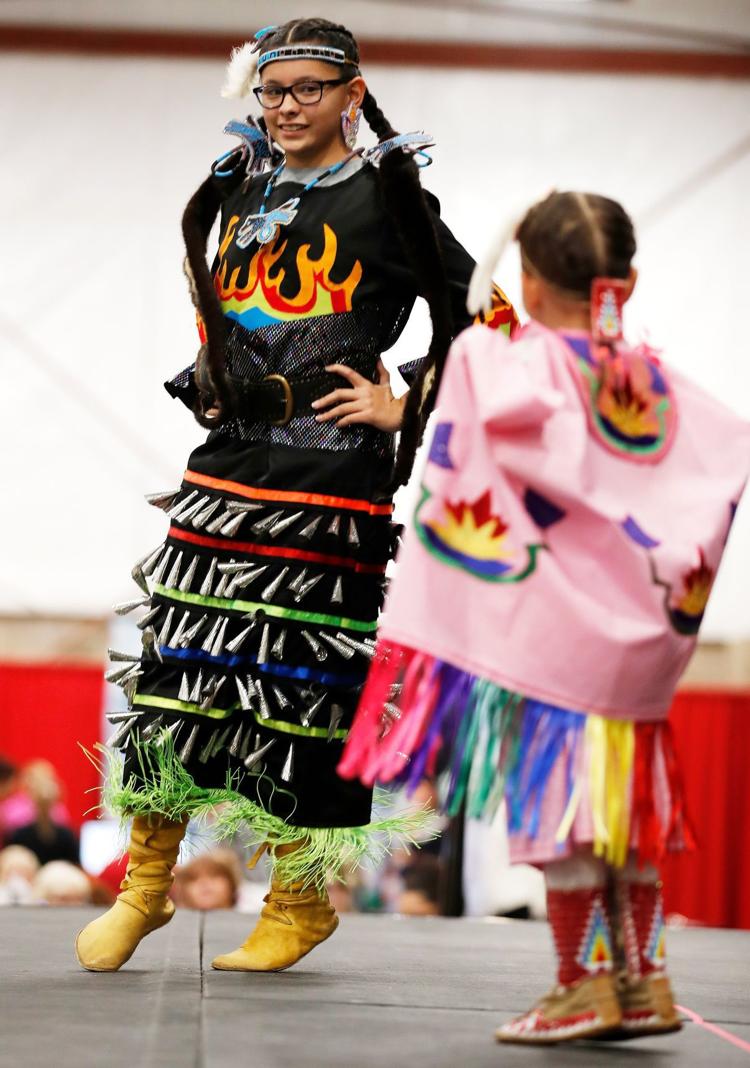 Billings Intertribal Dance Group
Billings Intertribal Dance Group