Advocates at a human trafficking awareness event Thursday said understanding of the problem is growing in Billings. 
For example, at a family violence conference in 2015, trafficking survivor Savannah Sanders asked attendees where they'd refer a 13-year-old trafficking victim for services and overnight shelter. 
"No one in the room had an answer," said City Councilwoman Penny Ronning.
The moment helped spur Ronning and co-founder Stephanie Baucus to organize the Yellowstone County Area Human Trafficking Task Force, which hosted the Red Sand Project event Thursday at Montana State University Billings. Zonta Club of Billings also helped put on the event. 
Since the 2015 conference, awareness has spread about the problem and about local resources, such as Tumbleweed, a homeless and runaway youth services organization, Ronning said. 
Speakers at the event included Sen. Steve Daines, R-Mont.; FBI Special Agent Brandon Walter; Sanders, the trafficking survivor; and Reno Charette, director at the MSUB Native American Achievement Center.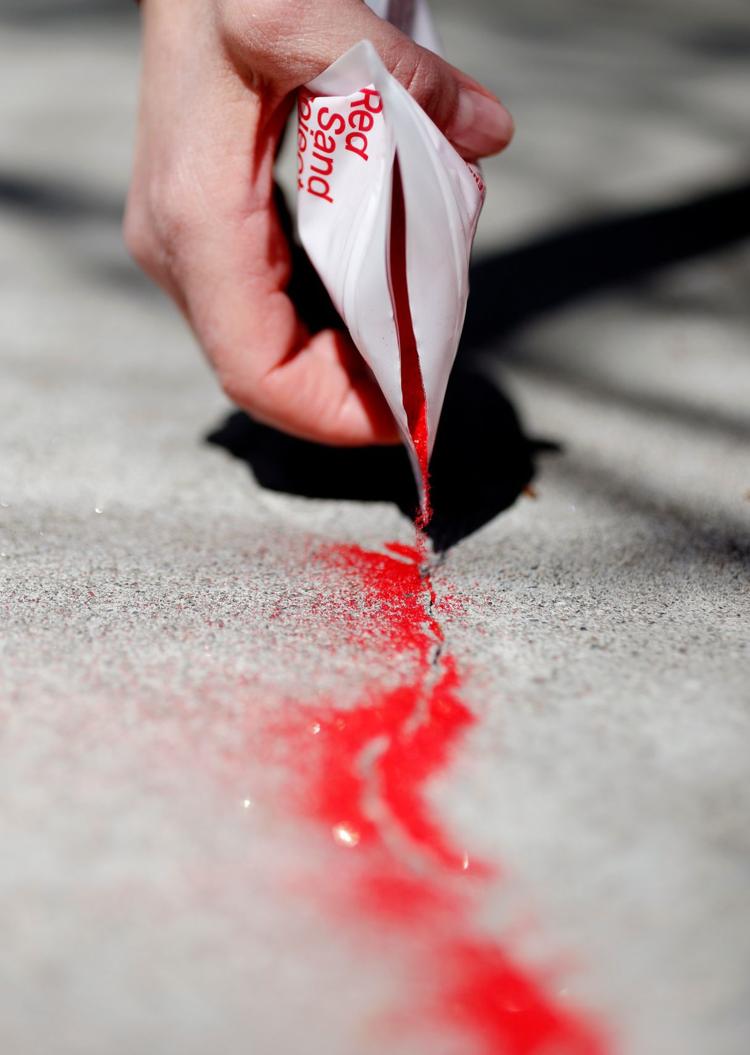 Attendees then spread red sand along sidewalk cracks in honor of trafficking victims.  
Ronning credited Sanders with helping to educate Billings residents about trafficking, after speaking at the conference four years ago, saying she'd planted a seed "because you had the courage to come to Montana and tell your story," Ronning said. 
Frankly and fearlessly, Savannah Sanders, of Phoenix, told of her time as a victim of human trafficking — and the health and stability she has…