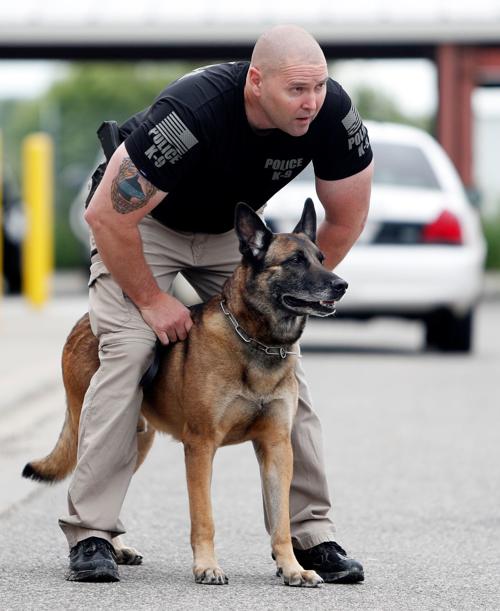 K-9 Officer Cuff of the Billings Police Department retired on Sunday after eight and half years of service.
Cuff, a Belgian Malinois, started at the BPD in 2010. He's been riding alongside Officer Robert Vickery ever since, dealing with anything from chasing down bad guys to drug sniffing.
After almost nine years, Cuff has had too many memorable moments to count, Vickery said, but he remembers Cuff's first bite as a proud moment.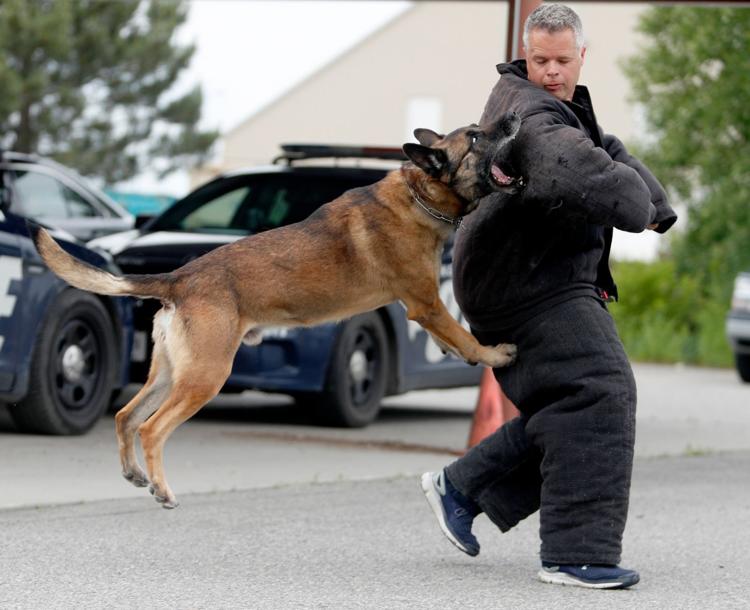 "The guy was wanted for a shooting that happened a few days before," Vickery said. The man ran, and Cuff went after him. "That ended up being Cuff's first bite. That was really exciting for me."
Cuff is what the police call a "dual-purpose" dog, meaning he dealt with sniffing narcotics, searching cars or buildings, and finding people.
"In my opinion one of his highlights was when we had a guy break into a business downtown and Cuff found him inside hiding behind a door."
Cuff is about 11 years old and worked longer than most dual-purpose dogs, Vickery said; most work about six or seven years, while Cuff was on the beat for eight and a half, he said.
Most dogs retire because of joint issues, as the training and the day-to-day duties can be physically demanding for the dogs, Vickery said.
"We equate it to being a professional linebacker in football. They're always hitting people and doing a lot of things," he said. "It's very jolting on their bodies."
But that wasn't a huge issue for Cuff, who at 95 pounds is unusually big for a Belgian Malinois, Vickery said. The average Belgian is about 60 pounds. He also has big joints, so he didn't have joint problems.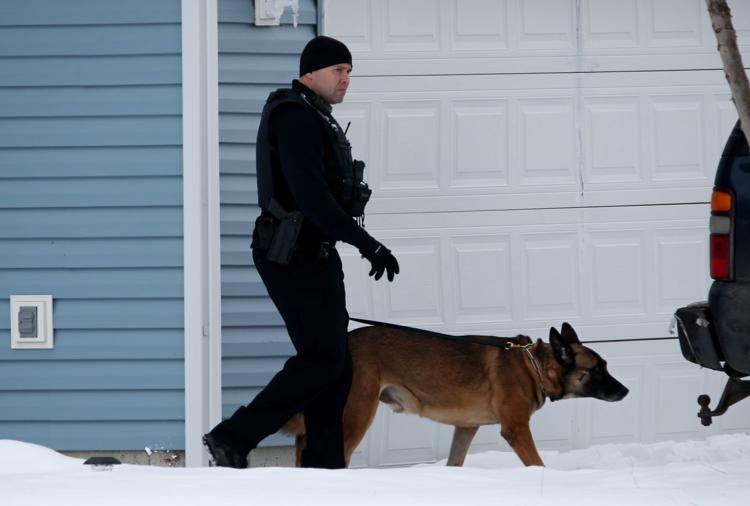 But Cuff was still losing steam, Vickery said.
"By the end you could tell he was dog with a lot of experience," he said. "As we get older we tend to slow down a little bit in how we do things. He slowed down and aged out a little bit."
In retirement Cuff will continue living with Vickery, and Vickery thinks he'll adjust well to a slower-paced life.
"I think he's old enough now that he's going to settle into retirement pretty quickly," he said. "The biggest adjustment for him is seeing me leave for work and not going with me."
As of now, the BPD is not training a new K-9 Officer. The department is fully staffed with four K-9 officers, Sgt. Brandon Wooley said. So for now, Vickery won't have a K-9 with him.
"It's difficult just because I've been a K-9 handler for so long," he said. "I'm used to having a dog in the car with me. You learn to really depend on them to be able to protect you."
Ultimately, Vickery feels bittersweet about Cuff's retirement, but is happy Cuff will get the chance to be a normal dog again.
"I just hope that he lives a few more years and gets to be a dog again," he said. "He went to work for me every day for eight and a half years, and I just want him to relax and enjoy the rest of his life."
Get local news delivered to your inbox!
Subscribe to our Daily Headlines newsletter.