Lauren Wright and nine other Lewis and Clark Middle School students were handed $100 one day.
It wasn't an exercise in financial responsibility, nor free pass to go nuts in their phone's app store. Instead, they had instructions; to turn that $100 into something good for their community.
The Two Roads Project has been part of Billings-area schools since 2010, aiming to give kids the means to launch a community service project that's often out of reach for their age bracket. 
Lauren has been working with a local company to make backpacks for veterans working with Dog Tag Buddies, a nonprofit that matches veterans with trainee service dogs.
But when she was called into a room at Lewis and Clark, that seemed a long way off.
Empowering youth
Social studies teacher Jamie Jarvis is a strong proponent of integration community service into education — an approach often dubbed "service learning."
But he wanted to get beyond something like a teacher-driven class project or fundraiser.
"The mission of it was and still is to just empower youth to impact their community," he said.
To that end, he started lining up a group of kids from schools around Billings, and gave them a $100 jump start. Lauren was part of this year's Lewis and Clark cohort. 
"They're like, what do I do with this?" Jarvis said.
That was part of Lauren's knee-jerk reaction.
"It was kind of overwhelming at first," she said. But learning to navigate that process and to try to add value to the initial seed money is part of the point of the project.
"It's amazing that it's just the kids that come up with this," Jarvis said. "It's all these projects that are near and dear to the kids' heart."
In the past, that's included projects like one student whose family had a premature baby who died shortly after birth that arranged the purchase of cameras for a local hospital to ensure that every family got pictures with their newborn; or fully funding a ski season for Eagle Mount, an adaptive ski program for kids with disabilities.
For Lauren, honoring her grandfather who served in the Korean War was a priority. She also loves dogs. That made Dog Tag Buddies a natural fit. But she didn't know about the nonprofit until a family friend suggested it.
You have free articles remaining.
There was another rule for the project; parents had to back off, leaving the bulk of planning and work to the students.
In late October, Lauren met with the group's leaders, Deede Baker and Kati Grove. They talked about needs for the group, and the conversation turned to supplies for veterans training the dogs. Dog Tag Buddies gives veterans a collar and leash, but things like toys and treats aren't included.
Baker and Grove recommended Red Oxx, a local veteran-owned company, as a backpack supplier to help participants keep track of the dog supplies.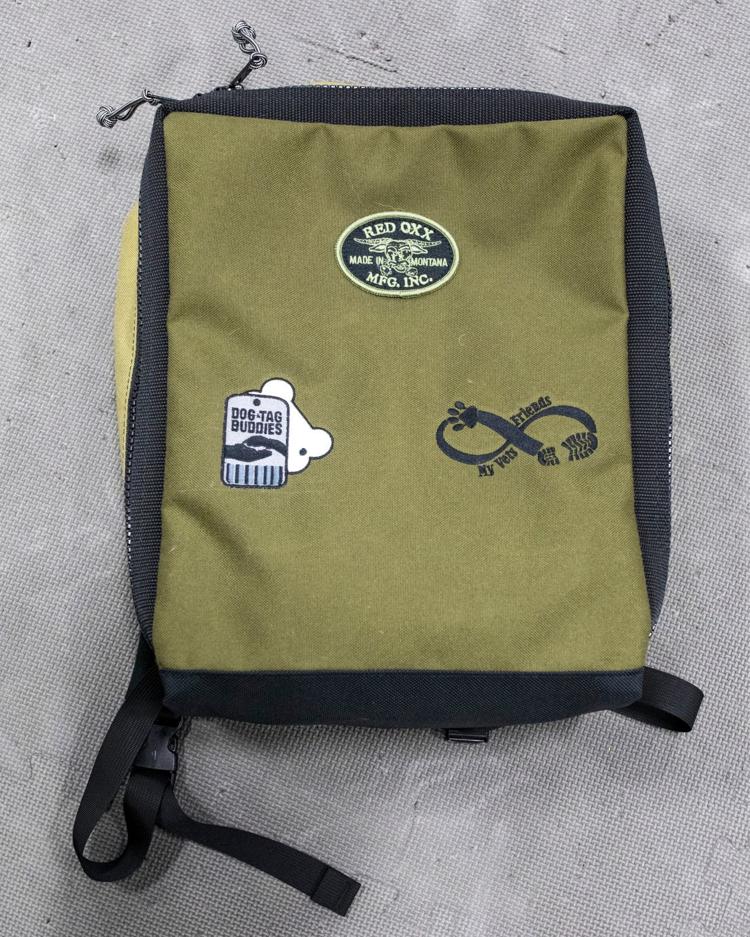 Lauren worked with the company, which agreed to slash prices on backpacks, to set up a purchase model where donors could buy backpacks for the program with an option to embroider a message in memory of someone. Between backpack-focused donations and other contributions, Lauren is hoping to raise $2,500 — enough to outfit 25 veterans currently working with Dog Tag Buddies. Donation buckets are at Red Oxx and Exotic Pets, and contributions are taken through a Facebook page — My Vets Friends.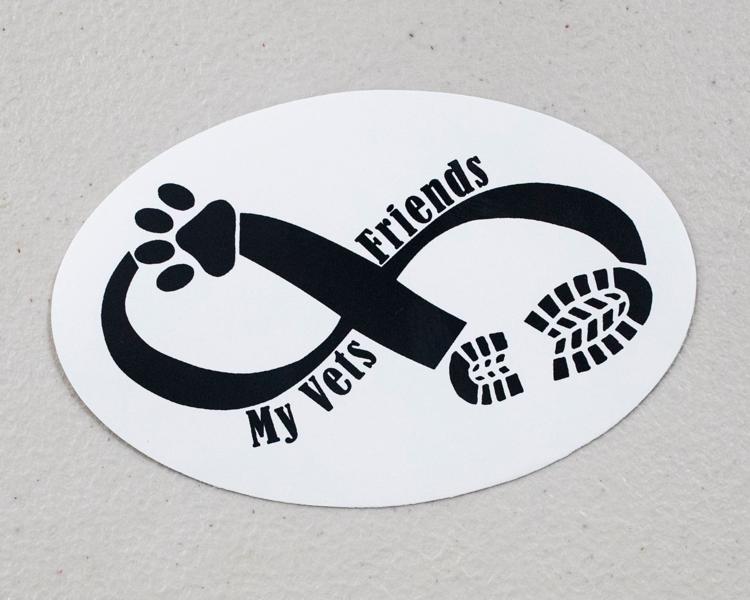 There have been lessons learned and bumps in the road for the naturally shy eighth-grader.
"Not everyone says yes to what you want," she said.
But enough people have — so far, she's raised about $500.
"I guess just more than anything, it's to understand that no matter what, we can all do something to help those around us," said Jarvis, who hopes to expand the program in the future. "It's, like, 'OK, you've got a 14 year-old doing this. What's my excuse?' I don't mean to say this an accusatory way, but we can all help."
Grove, who is Baker's daughter, said that community support is essential for the group.
"To be able to see the next generation be inspired and driven in that is huge," she said. "It's so important for them to be involved."
---
Education reporter Matt Hoffman's favorite five stories of 2019
Education reporter Matt Hoffman presents his five favorite stories of 2019.
I'm OK with spending a few hours curled up in my desk chair with a nice cheap gas station coffee and the latest report on rural teacher shortages or federal school funding. 
There are plenty of exciting things about reporting (I once found a guy who was hypothermic and wandering aimlessly after he fell through ice into the Mississippi River and drove him to an ambulance), and it's important for me to get out of the office and into classrooms. But understanding how what I see in those classrooms fits into national education trends and best practices requires, well, homework — boring stuff like parsing dense studies and listening to tapes of public meetings.
Stories about a school safety panel or new summer school program don't get the most clicks. Sometimes they get the least. But they help unravel complicated issues that trickle down to affect thousands of Montana students. 
Below are stories about: why suicide is a more pressing school safety issue than shootings in Montana; why a substitute teacher shortage can have ripple effects across a school; why signing up students for a federal homelessness program matters; and why a summer preschool-lite program can help level the playing field for students. 
The math wizards among you will note that there's only four, despite this being billed as a list of five. My fifth choice was from reporting off of my usual education beat. It told a small part of the story of the Dooley Church, and the collapse of the last building in a Montana ghost town. 
No laws will change after the church's fall, and there's no ripple effect on money or resources in schools. But people cared deeply about the church.
Months after the story ran, I got an email from a woman whose grandmother was baptized at the church with an accompanying photo. Weeks after that, I talked to a bartender who played in the church as a child. 
For a lot of people, it mattered.