Prosecutors say the 20-year-old Billings man accused of killing his mother with a kitchen knife on Monday had a history of violence with family members.
Beau Daniel Papin faces a charge of deliberate homicide for the death of 41-year-old Jessica Papin. Officials identified both individuals on Tuesday. A Billings Police Department press release said they had lived together. 
Police were called to an apartment on the 100 block of Calhoun Lane at 2:36 p.m. and found blood on the outside of an open window, charges state. The 911 caller had overheard a woman inside the home screaming in pain, saying, "That hurts," according to charges.
Police entered through the window and found a woman lying on the living room floor with "extensive trauma" wounds on her face and deep lacerations on her neck and wrists, charges state. A large, bloody kitchen knife had been left on the floor near the woman's head, according to charges. When police arrived the woman was dead, according to a press release issued Tuesday morning by the Billings Police Department.
Approximately two hours later, prosecutors say Papin returned to the apartment and officers still on scene took him into custody.
Police then took Papin to the hospital due to injuries to his hand. When medical staff asked him how he got the injuries, prosecutors say he responded, "Haven't you heard? I killed my mom."
Police had been called to the Calhoun Lane apartment for disturbances between Papin and his mother multiple times over recent months, prosecutors say.
In separate cases pending in Yellowstone County District Court for Papin, he's accused of assaulting a cab driver after refusing to pay the $11.75 fare, and swerving at an off-duty police officer who was trying to diffuse a conflict between him and a couple on a motorcycle. That couple told police Papin "had been trying to run them over for no apparent reason for the last several blocks," charging documents state.
He's also accused of strangling his grandfather — an allegation police only learned about because they were looking for Papin in connection with a hit-and-run. The grandfather said there was a history of violent incidents between him and Papin, but that he hadn't reported them.
Papin has denied the charges in the previous cases. He is set to be arraigned on the homicide charge on Wednesday. He is being held in the Yellowstone County Detention Facility.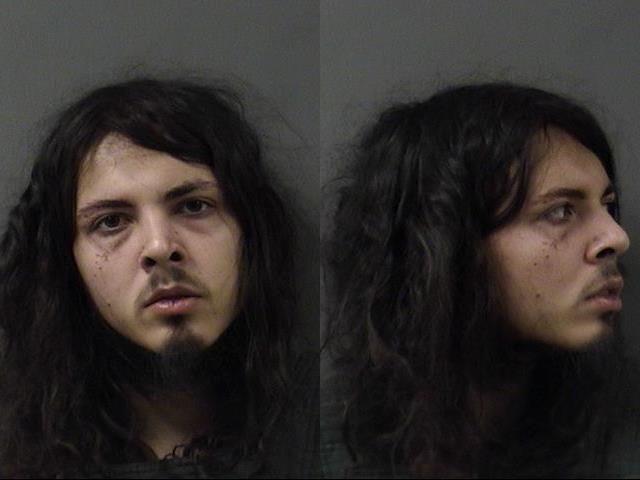 Papin was identified Tuesday morning in a press release from the Billings Police Department. Jessica Papin was identified later in the day by Yellowstone County Coroner Cliff Mahoney, who said she died of multiple stab wounds. An autopsy for her was scheduled to begin before noon Tuesday.
The homicide charges Tuesday were the first of 2021 for the Billings Police Department.
In 2020 the police department began investigating its first homicide of the year on April 26 after Micah Aaron Myron was fatally shot in front of a residence on South 31st street. Yellowstone County finished 2020 with 19 homicides.