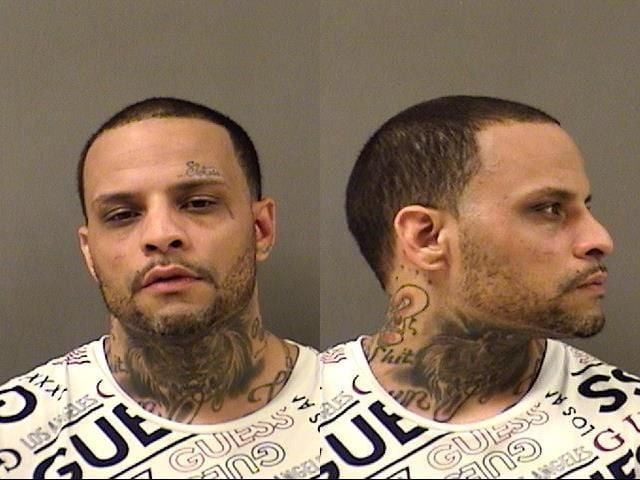 A Billings man has pleaded guilty to human and drug trafficking charges involving several women and spanning Montana and Wyoming.
William Maurice Newkirk, 41, reached a plea agreement with prosecutors in which he admitted to trafficking women and forcing them into prostitution. He also pleaded guilty to distributing cocaine while possessing a firearm.
In February 2019, according to court documents, Newkirk starting providing cocaine to a woman who would give him money she earned making commercial sex calls. A month later, Newkirk met with a minor and her friends in Billings, selling her cocaine while possessing a firearm.
Prosecutors also alleged that Newkirk spent time with another girl under the age of 18 starting in April 2019. He eventually began posting commercial sex ads for the girl. In May, he transported another woman to Wyoming in order for her to engage in prostitution, according to evidence gathered by investigators that included sex ads, witness statements and electronic communication between the woman and Newkirk.
U.S. District Judge Susan P. Watters, who presided over the case, set a sentencing for May 12. Newkirk faces a mandatory minimum of 15 years to life in prison, a $250,000 fine and up to a lifetime of supervised release for the sex trafficking crimes. For distributing cocaine while possessing a firearm, he faces a mandatory minimum of five years that will be served consecutive to any other sentences, along with a $250,000 fine and five years of supervised released.
While he awaits sentencing in U.S. District Court, Newkirk has also been charged with rape in Yellowstone County District Court. He is accused of raping a woman multiple times and threatening her with violence, beginning when she was 17. The survivor told investigators that in late May 2019, he took her to Missoula to "pimp her out," according to charging documents. His next appearance in Yellowstone County District Court is set for February 2022.
In June 2019, Newkirk was arrested for his connection to the shooting death of a 21-year-old woman in a Billings trailer home park. The woman died after being struck by a bullet that discharged from a handgun during an assault on the rape survivor in a car. The investigation conducted by police soon swelled into federal charges against Newkirk and four others who faced dozens of drug and sex trafficking charges. At least seven women were forced into prostitution, according to initial charging documents, three of whom were minors.
Anthony Marcos Chadwell has pleaded guilty to distributing cocaine and promoting prostitution in Billings. Chadwell has also been charged in Yellowstone County District Court with sexual intercourse without consent. Court documents allege that he raped the same woman as Newkirk. 
Djavon Lamont King admitted to conspiracy with intent to distribute cocaine and ecstasy, and possession of a firearm in furtherance of a drug trafficking offense, according to a plea agreement filed in U.S. District Court. Mario Juan Drake pleaded guilty to similar charges, along with use of a facility in interstate commerce in aid of racketeering. The three men are currently awaiting their sentencing.
A fifth co-defendant in the federal indictment filed in December 2020, Dejon Anthony Duncan, is expected to plead guilty, according to a statement from the U.S. Department of Justice.