The northwest corner of Stuart Conner's Billings home should be breathing a sigh of relief.
After more than a half century of adding taped interviews, cabinets full of correspondence, 200 files on specific archaeological sites, hundreds of color photographic slides and books on history, archaeology and anthropology to weigh down the corner office, Little Big Horn College library staff have been slowly hauling the collection to Crow Agency.
"I just had to face the fact that I was mortal and had to get rid of this stuff," Conner said, worried that if he didn't oversee its relocation all of his hard work might have been consigned to obscurity.
"It's a massive donation," said Jon Ille, an archivist for the school's library who has been sorting through the 40 linear feet of boxes. "I thought it was not going to take too long because he was really meticulous in how he processed things."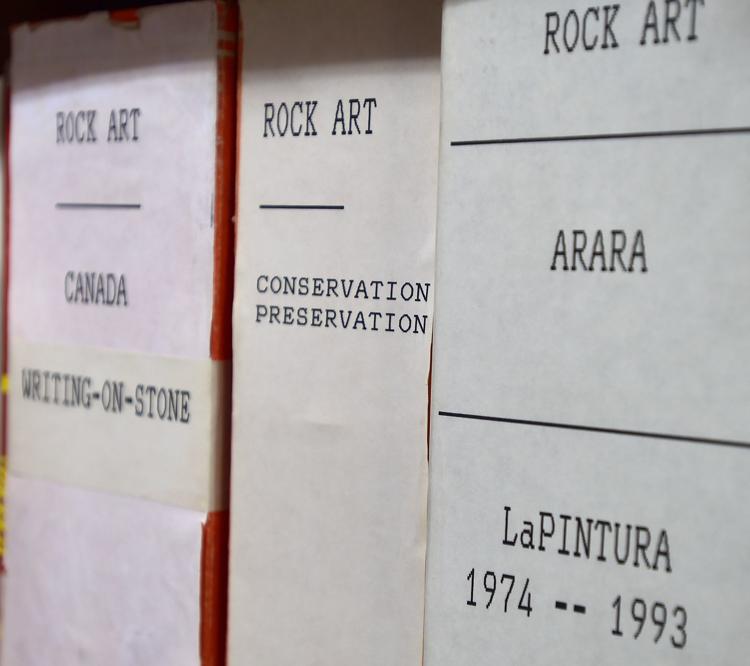 Ille has been working on the donation since June and hopes to have everything done by the end of the year.
"It's only the second time we've taken a donation that isn't specific to the Crow," he said. "They're usually from community members or the Crow Tribe. But this is such a rich collection we thought we should take it."
The spark
Conner, 93, has been obsessed with Montana's history and pre-European history since a Harlowton friend, Harlin Lucas, first showed him a small box full of stone arrowheads in 1958.
"I was totally unfamiliar with such things in Montana," he said, and was instantly intrigued.
Lucas agreed to take Conner to a buffalo jump, his first.
"Before I knew it I was taking archaeologists from the federal government to some of these sites," Conner said. "Before I knew it I was up to my ears in it."
Conner wasn't interested in digging up artifacts, or even picking up arrowheads. Instead, he wanted to describe and photograph the rock art, vision quest sites, Indian battlefields, caves, buffalo jumps and old timber lodges that were still standing.
"Not only did he collect information from sites, he collected newspaper clippings and everything else," said Larry Loendorf, a Billings-born archaeologist who often collaborated with Conner. "So it's a real treasure trove for anybody interested in history."
To find and document sites he nurtured a friendship with Crow historian Joe Medicine Crow and tape recorded about 50 oral histories and interviews with Medicine Crow and other tribal members, which have already been digitized for use at the Little Big Horn College library.
"These interviews have also served to inform the interpretation of these sites by archaeologists and historians and have provided a Crow voice of traditional knowledge recognized on equal par with standard non-Crow academic interpretation," wrote Tim Bernardis, Little Big Horn College librarian, in an email. "In addition, many of the archaeological sites in this region are Crow related, and Stu's documentation of these sites only adds to the general body of knowledge of Crow history and culture available to both the Crow people and outside researchers."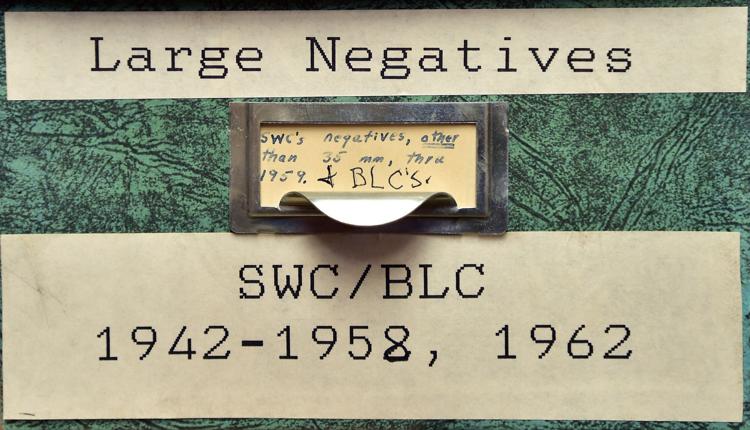 FBI background
Conner was born the son of a minister in Chicago, but spent much of his youth growing up in Livingston. In the summer his parents would drop him off at the nearby Pine Creek campground with a cache of canned food to spend the week unsupervised with his brother. They were only about 11 or 12 years old. In his senior year his father was transferred to Billings and Conner graduated from Senior High in 1942. One summer he spent helping build structures at a Japanese internment camp in Wyoming.
You have free articles remaining.
After joining the Marines but never being deployed, he attended college at the University of Montana where he studied law. From there he was recruited into the FBI and eventually was attached to a team investigating communist activities. It was there that he developed his meticulous skills for gathering and recording information. He would have stayed in the FBI but he didn't want to raise his family back East, where he was stationed. So he quit and started a law firm with a partner in Billings.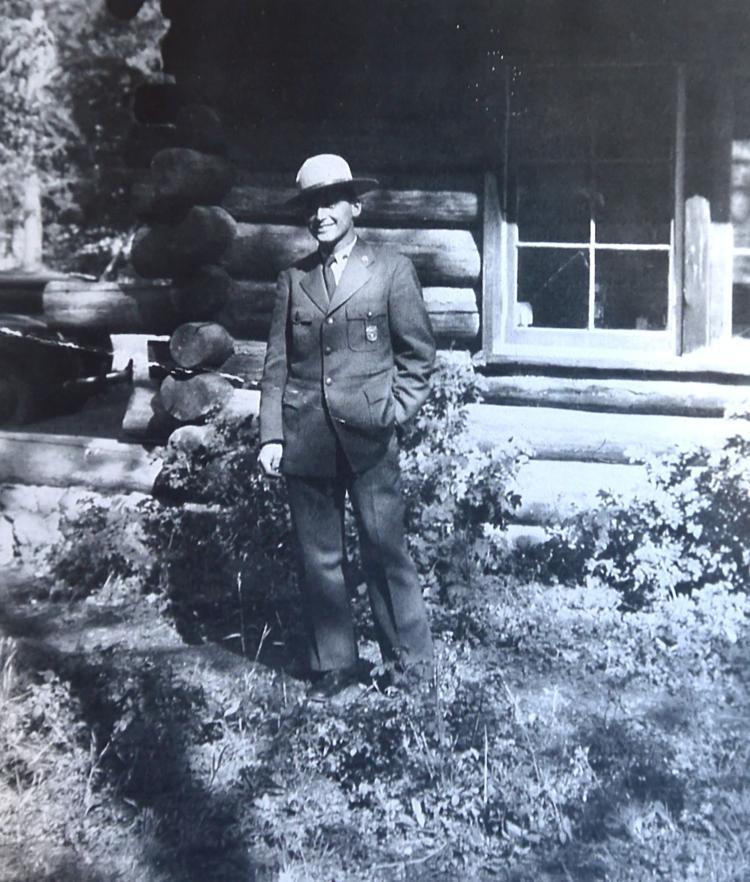 Conner's research, along with others like Medicine Crow, was credited by some for being the basis of the establishment of Pictograph Caves and Chief Plenty Coups state parks. Although never a schooled archaeologist or anthropologist, Conner was recognized by the Montana Historical Society for such contributions.
"His formal career in which he made his living was as an attorney, and with his typical humility he describes his archaeological and ethnographic career as an 'avocation,'" Bernardis wrote. "Be that as it may, Stu is recognized as a true professional and even the foremost authority in many areas of archaeological work by his peers in the field of archaeology. And as Stu says, his work was a labor of passion and love. This is where his heart lay."
"I've never even had a 101 course," Conner said. "It was strictly an avocation, but I went at it very studiously."
He also noted that it was "just a hell of a lot of fun."
Connected
Conner's studious nature included correspondence with archaeologists from the Smithsonian, who he accompanied on their trip down the Bighorn River before Yellowtail Dam was constructed, to document sites before the 70-mile long canyon was flooded to create a reservoir.
From that trip Conner wrote a memorandum, one of many that he would send to other people he knew, for comment, eventually building a network of information exchange.
"So they in turn would start sending him stuff that he would disseminate back out," Loendorf said. "One time he sent out a memo to 30 or so people and told them, 'Don't send me any more material.' Shortly after, I started telling him about something I discovered and he said, 'Send me a copy of that.' He could not give up the notion of collecting."
Conner's connections helped him create an unprecedented collaboration between federal and state agencies along with the Crow Tribe to fund the first archaeological survey of the Pryor Mountains, Loendorf said.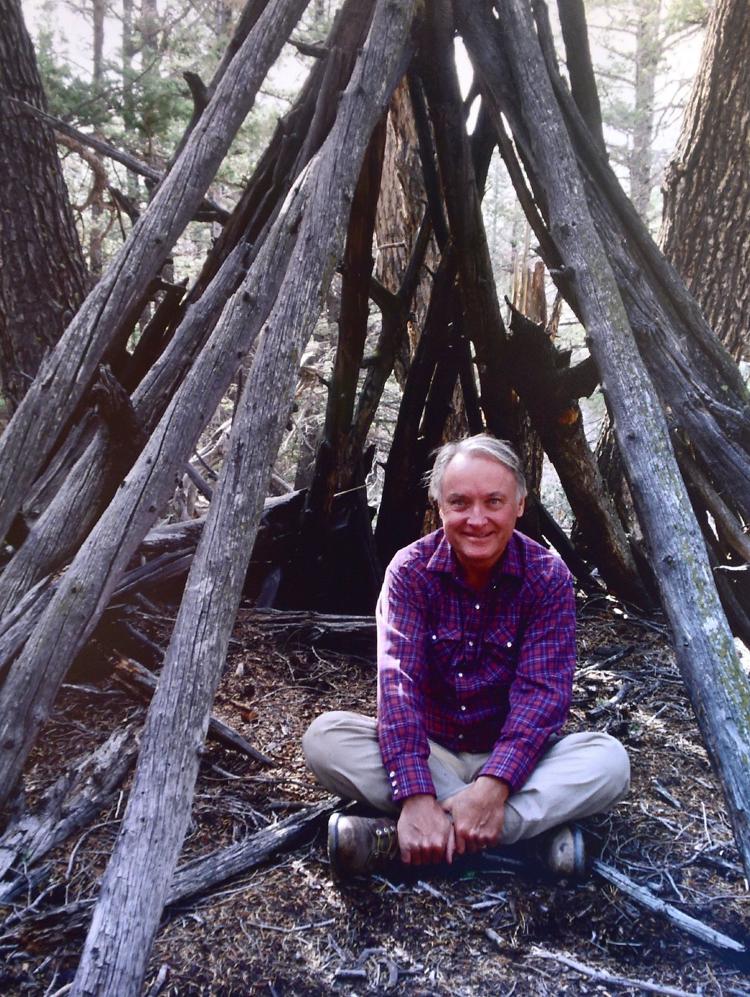 Speculating
Conner took Loendorf under his wing when he was still an undergraduate. Together they romped across the West in search of archaeological sites and the pictographs and petroglyphs that adorned many of them.
"Once (Loendorf) got into rock art, he has opened it up to other kinds of archaeologists and opened their eyes to the value of rock art," Conner said.
Asked if it bothers him that he will never fully understand what the rock artists were trying to convey, Conner said, "It doesn't bother me a damn bit. It's been delightful speculating."
In Conner's mind the pictographs and petroglyphs served many purposes, from ceremonial to simple bragging.
"For instance, the shield-bearing warriors might have been saying, 'Isn't my shield a good-looking one?' You can guess forever. It's really difficult to be overconfident, although a lot of people are, dangerously so, from a standpoint of accuracy. Who knows?"
Once the Conner collection has been cataloged, Ille said much of it would be available to the public online. Parts of the assemblage will appeal to archaeologists and historians, Ille said, while other portions, like the recordings, would be of interest to Crow tribal members.
"I hope it will be of use to the Crow," Conner said. "They've been awful good to me."