A Yellowstone County jury found a Billings man guilty Friday of multiple counts of rape, attempted rape and kidnapping.
The verdict against Donald Edward Foster came about a year-and-a-half after he held his mother and a teenager against their will at a home in the Heights. Foster surrendered to police after the teen, whom he raped during the standoff, convinced him that prison was better than suicide. The trial began Tuesday, and jurors reached their verdict after just over an hour of deliberation.
"This case is about what happens when a man, in this case that man," said Deputy Yellowstone County Attorney Jacob Yerger in his closing argument to the jury, motioning to Foster, "decides that he's going to do whatever it takes to gratify his own desires."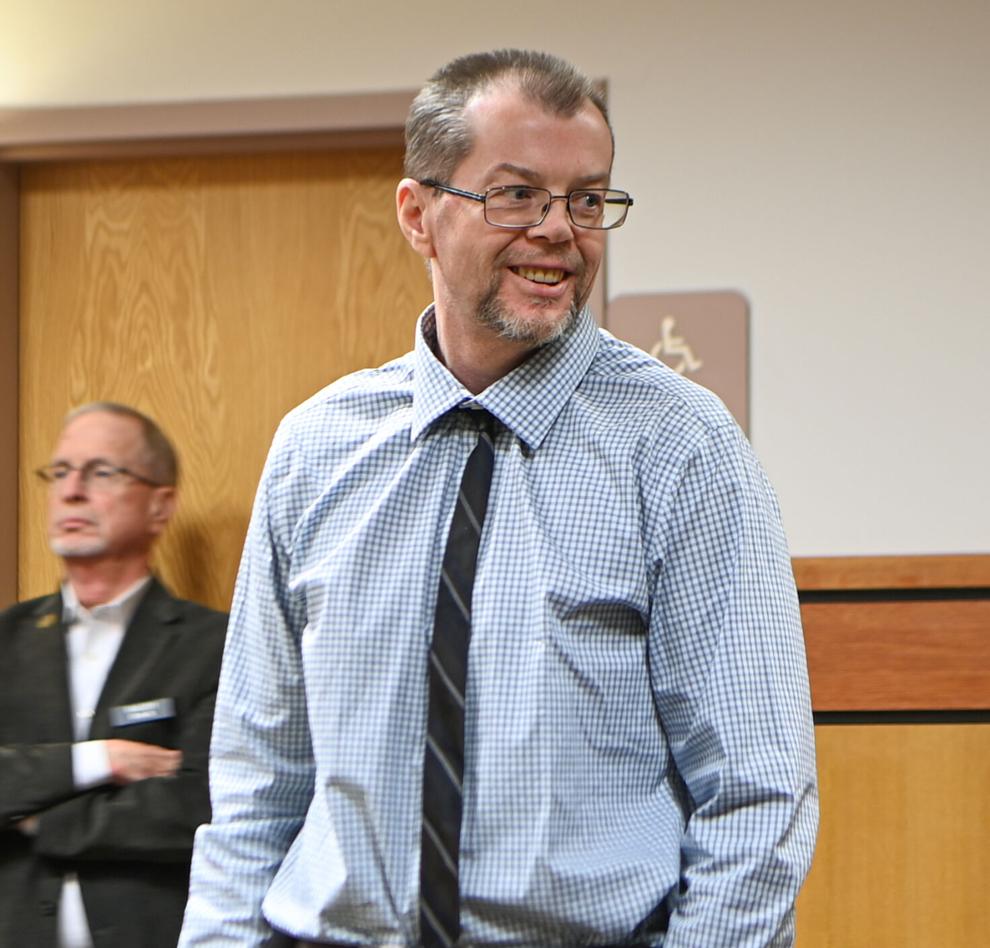 "He would kidnap his elderly mother at knifepoint, tie her up and lead her to the downstairs bathroom. He would rape an 18-year-old stranger…not once, twice but three times. Those are the lengths to which the defendant would go," Yerger said.  
Billings police arrested Foster in May 2021. For nearly eight hours, court documents said, he stayed inside his mother's house on Stillwater Lane while nearly every available officer in Billings amassed outside. Law enforcement responded to the house after receiving a call from Judith Foster, who testified on Wednesday.
Judith Foster called the police in the early hours of May 3. She told dispatch her son had restrained her and an 18-year-old woman. While the 18-year-old testified in court in graphic detail about Foster's attack, the Billings Gazette is not identifying her. In court documents, she is referred to as M.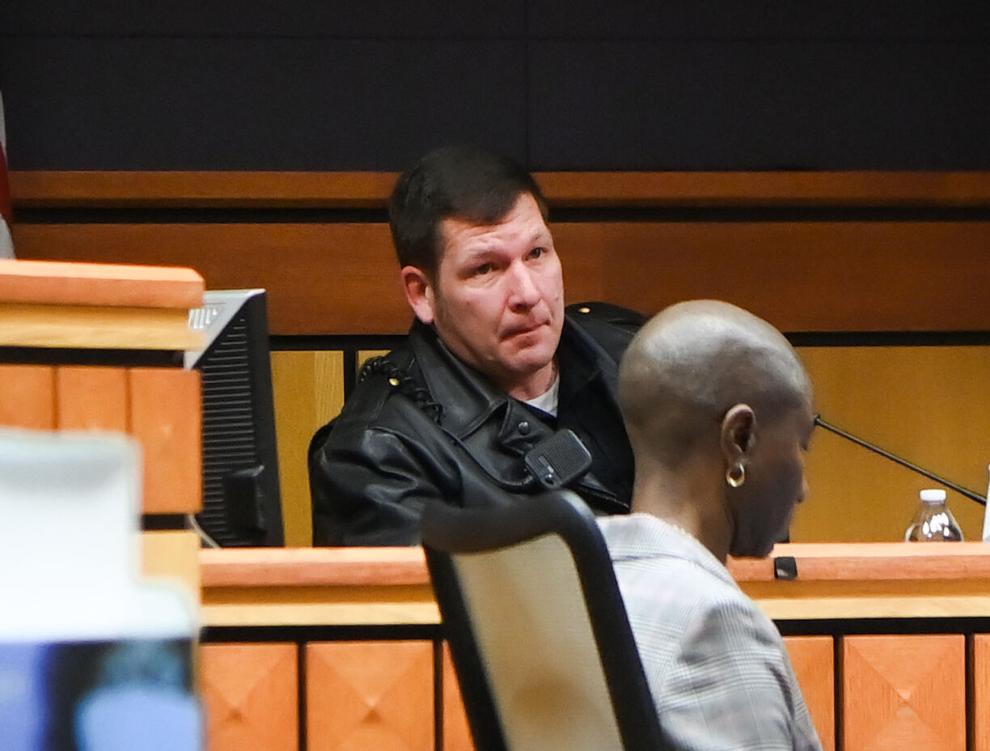 Around 2 a.m. on May 3, Donald Foster walked into his mother's room, where was lying in bed. He had a knife in his hand, she said in court. Donald grabbed his mom by the throat and told her to do what he said.
Donald Foster tied up Judith Foster and M. using shoe laces and headphones, then guided his mom to a bathroom. Inside the bathroom, Judith freed herself from her restraints and used her cell phone to call her granddaughter, then the police.
"I think he's going to kill me," she told a dispatcher.
Judith Foster escaped the house, and met with a Billings officer dispatched to Stillwater Lane. She needed several stitches to close a cut on her hand from the knife.
Over the next several hours, Donald Foster, now alone with the teen, raped her three times and tried to rape her twice more. He was in regular contact over the phone with Billings Police Department officers and his brother in Great Falls. That contact, however lapsed several times throughout the standoff.
Jurors heard testimony from BPD Sgt. Samantha Puckett and retired BPD officer Jerry Smidt, who negotiated with Foster. Foster made no demands throughout the standoff, Smidt said during the trial, but Smidt believed Foster saw M. as his "insurance policy."  
M. led Foster out the front door of the house and into police custody around 9:30 that morning. At the hospital, M. underwent a sexual assault evaluation that lasted another nine hours, according to testimony from Tiffany Deaver, a Billings Clinic nurse who performed the exam. While some DNA samples analyzed by the Montana State Crime Lab proved inconclusive, according to testimony from crime lab analysts in court, forensic analysts found evidence of M.'s DNA on Foster's penis.
Foster entered Yellowstone County Detention Facility that same day. He was charged in district court May 4, and has remained in custody since his arrest on a $2 million bond. After county prosecutors amended the charges against Foster prior to the start of the trial, he faced three counts of aggravated sexual intercourse without consent, two counts of attempted sexual intercourse without consent and two counts of aggravated kidnapping. Foster appeared for his trial in a collared shirt and slacks, while still under the watch of YCDF corrections officers.
Defense attorneys for Foster did not dispute that he tied up his mother and M., and later held the 18-year-old against her will for several hours. He did not, they said, ever rape her. In her closing argument to the jury, Natasha Hammack with the Office of the State Public Defender said there was not enough DNA evidence to prove he raped the 18-year-old. Foster, Hammack said, tried to keep his mother and M. under control and the situation escalated into the standoff.
As the court clerk announced him guilty count-by-count, Foster remained stoic. At the close of the trial, he was led away from the court by corrections officers. Foster has several prior convictions. Most recently, he was sentenced to six years in prison in 2012 for being a felon in possession of a firearm.
Foster's sentencing will be scheduled after he undergoes a psycho-sexual analysis. All seven counts of which the jury found him guilty come with the possibility of up to life in prison. District Judge Michael G. Moses presided over the trial.