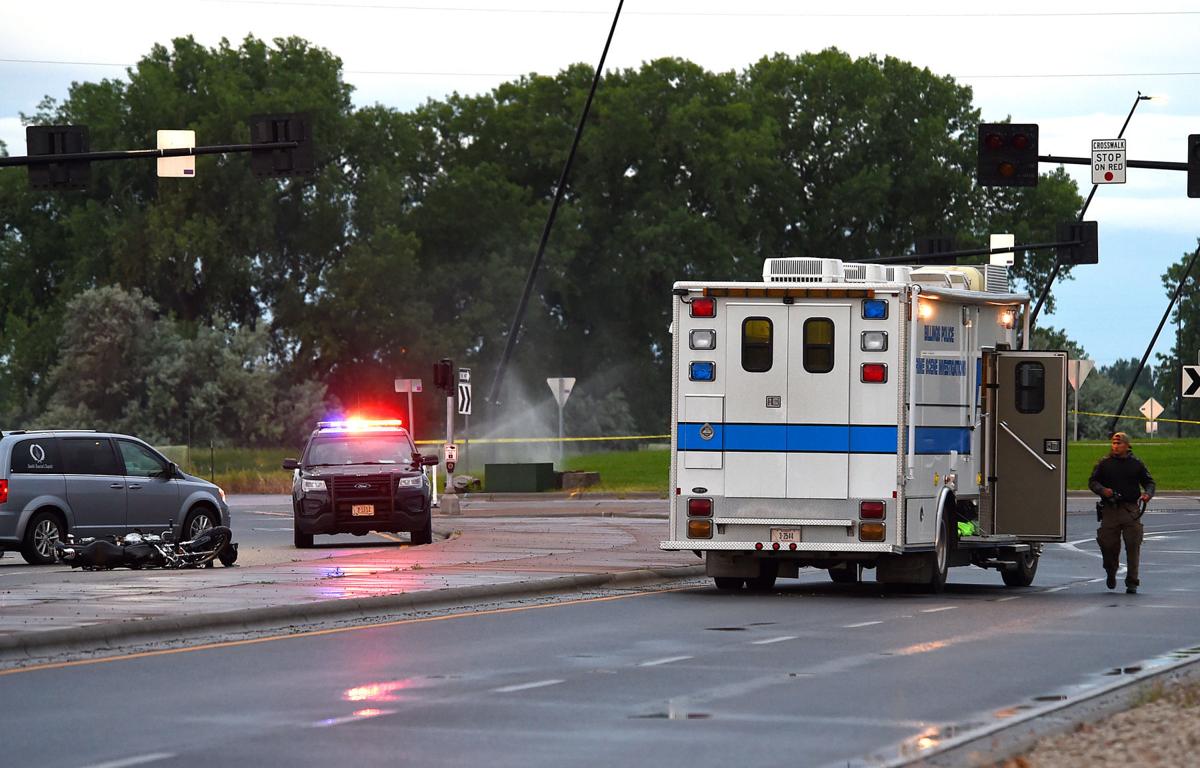 A 38-year-old man killed Saturday night in a motorcycle crash on Grand Avenue has been identified.
Mikel Joe Knick, a Billings resident, died at the scene of the wreck due to blunt force trauma, Yellowstone County Deputy Coroner Rich Hoffman told the Gazette on Tuesday.
Knick was traveling eastbound on Grand Avenue "at a high rate of speed," according to a social media post from the Billings Police Department, when his motorcycle hit the center of the roundabout at 36th Street West. First responders arrived at the crash around 9:45 p.m., and a portion of Grand Avenue was closed until the following morning.
On Monday, a man in his 30s was hospitalized after crashing a motorcycle into a tree in a neighborhood in the Heights. At around 7:30 p.m., emergency crews found the man severely burned after the wreck, according to a statement from BPD.