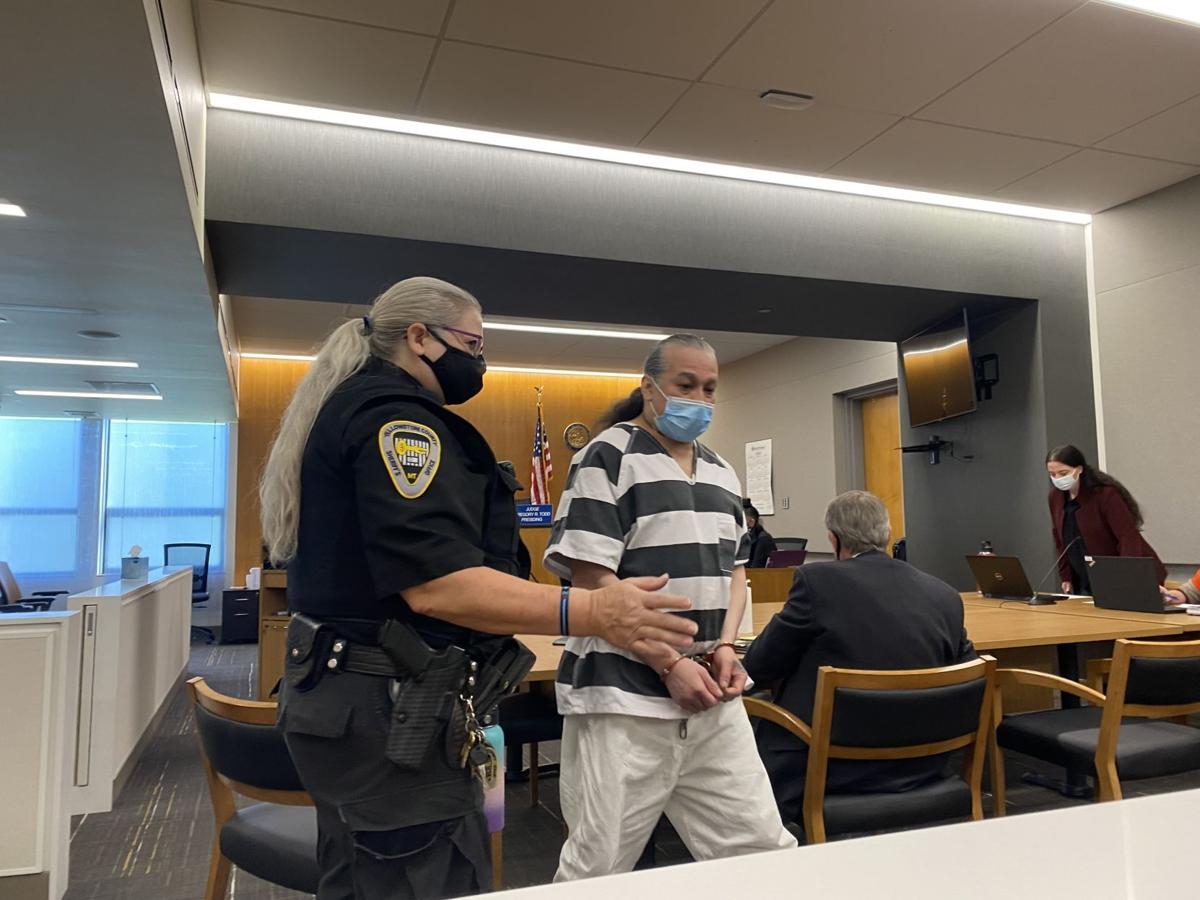 A Yellowstone County Judge on Tuesday sentenced a Billings man to 40 years without the possibility of parole for 20 years for raping a girl over the course of six years beginning when she was 10.
Jose Martinez Jr., 51, appeared before Judge Gregory Todd to be sentenced after a jury found him guilty in April of two felony sex crimes, distribution of illegal drugs, felony witness tampering and three misdemeanor criminal contempt charges. A jury found him not guilty of a third felony sex crime.
Martinez repeatedly molested and raped the girl from about age 10 to age 16. He also gave the girl oxycodone. After the victim disclosed the crimes, Martinez tried to get her to recant by messaging her mother from jail. The tampering went so far, according to assistant county attorney Sarah Hyde, the victim and her mother refused to testify at trial.
The state asked Todd to sentence Martinez to 40 years in prison for each of the sex crimes, without the possibility of parole for 20 years. They also asked that he serve 20 years for giving the girl drugs and 10 years for the felony tampering. All of the sentences were to run concurrently.
Martinez's defense attorney asked the judge for 20-year sentences for the three most serious crimes and 10 years for the tampering without restrictions on parole. He also asked that the sentences run together.
In his defense Martinez told the judge he did not consider himself a threat to society, and he asked Todd for leniency and to consider several medical conditions he claimed he had not been treated for while in jail. 
"I am not in no way a harm to society," Martinez told the judge. "I have a lot of ties to the community as well as religious ties as well."
No witnesses testified at sentencing.
"True to his nature, Mr. Martinez again makes a statement just as self-serving as his testimony was at trial," Hyde told Todd. "His focus is himself. He now wants leniency from the court because he has been deprived, he has medical issues, and he is his sole focus. Noticeably absent from any of his statement today is any mention of [the victim]."
The psycho-sexual evaluation highlighted that Martinez lacks the ability for introspection and self-reflection, Hyde explained, and she questioned his ability to be rehabilitated.  
Martinez's attorney, Craig Buehler, asked the judge to consider his recommendation of 20 years citing a lack of physical evidence in the case and the acquittal on one of the sex crime charges. He pointed to the fact that the victim did not testify at trial or at sentencing. Buehler said her decision not to participate was, "very telling."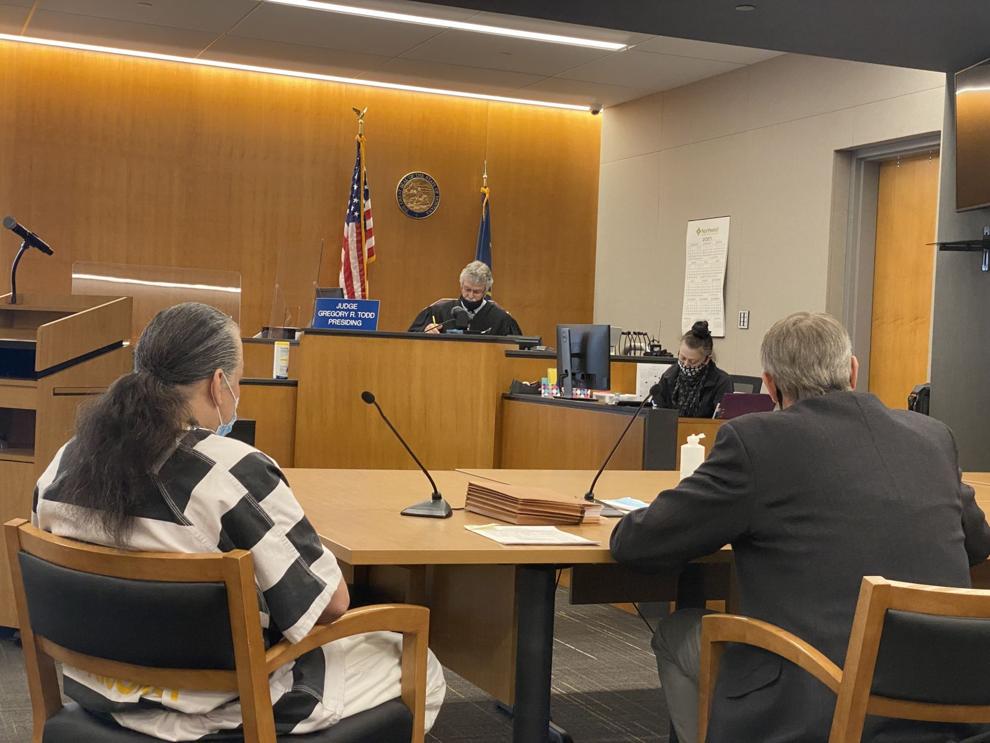 Todd lectured Martinez regarding his testimony and his statements that denied guilt. Martinez made no mention of the victim and has not taken responsibility for his actions despite the jury's finding, Todd pointed out.
"You ask for leniency," Todd told Martinez. "You say you're not a harm to society, while the jury disagrees and I disagree."
It is difficult to talk about rehabilitation and reintegration into society when the offender denies guilt, Todd explained. He added the principles governing sentencing requires he keep his sentence in line with similar cases, and that he consider the needs of society and the ability for "restorative justice".
Judges also need to consider mitigating and aggravating circumstances for the crime according to Todd.
"I'm not sure where I can find mitigating circumstances," he told Martinez. As for aggravating circumstances, Todd went on to recount the nature of the case and the evidence provided at trial to include Martinez's efforts to tamper with witnesses.
The judge called into question Martinez's perception of his crime and guilt, and his candidacy for rehabilitation. Todd expressed concern about a portion of the psycho-sexual evaluation where Martinez agreed with the statement "very young children can decide whether to have sex with me or not."
Martinez also showed a neutral response to other concerning perceptions about age, consent and the frequency of sexual abuse that alarmed the judge.
"Those answers speak volumes," Todd said and after discussing the almost 37% risk of recidivism over the next five years he added that the evaluation found Martinez was, "not viewed as an appropriate candidate for treatment in any context."
Martinez will be required to complete levels one and two of the prison's sex offender treatment program and upon release he will be subject to a number of parole restrictions. He could be 91 when he is fully released from the control and monitoring of the department of corrections.