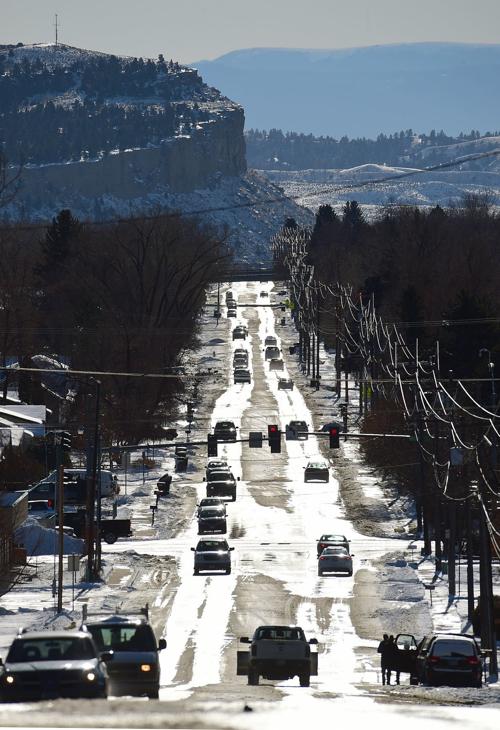 So far this holiday season, the only white Christmas in Billings is found in shaded backyard corners or parking lot snow mounds that haven't withered under the unseasonably warm sun of recent days. 
Those who can't get Bing Crosby out of their heads likely haven't been encouraged by the weather forecast, which calls for only a 20% chance of snow Tuesday night and Wednesday in Billings. 
So ... you're saying there's a chance?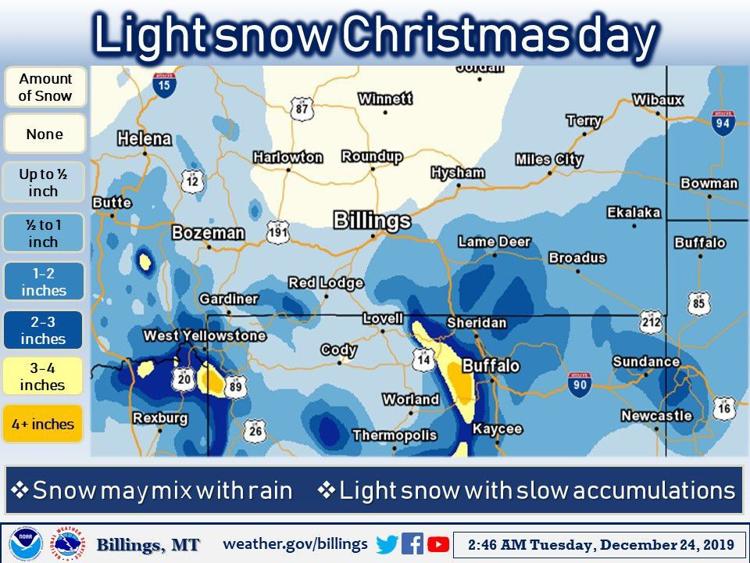 Not really, according to the National Weather Service meteorologist Nickolai Reimer. There needs to be an inch of snow on the ground by 5 a.m. on Christmas morning for a meteorological white Christmas. 
You have free articles remaining.
"Something would have to come out of absolutely nowhere for us to see an inch of snow by 5 a.m. on Christmas," he said. 
Right now, forecasts are showing that if it snows, it won't be much, and it would more likely happen on Wednesday than on Tuesday night. Temperatures during the day Wednesday will rise into the low 40s. 
Historically, Billings has had only a 50-50 chance of a white Christmas. But a string of cold and snowy winters, like the last few, can quickly change people's expectations. 
"I think especially when we've had several in a row that we tend to have a recency bias," Reimer said. "That's one day of the year here when everybody says, 'yeah, we can have snow, we'll let it happen.'"
Any precipitation that does materialize shouldn't pose major travel issues. Temperatures that are above freezing during the day and dropping below freezing at night can always cause issues during Montana winters, but the recent warm spell should help any wet roads dry off, Reimer said. 
It won't be warm enough to challenge Christmas day records, like the all-time Billings high of 56 degrees from 2005. And while there might not be a fresh layer of snow, at least Billings won't see a deep freeze like the all-time low of -21 degrees from 1983.
Traffic on the West End was heavily congested with last-minute shoppers on Monday.