Josie Torres Quarnburg plops into a chair in the back dining room Friday afternoon, another busy day serving customers at Torres Café drawing to a close.
She smiles often as she talks about the long history of the family restaurant that her parents, Herminia and Urbano, opened in 1963. Quarnburg took it over in 1977, and now after 41 years she's retiring and closing the popular Mexican restaurant.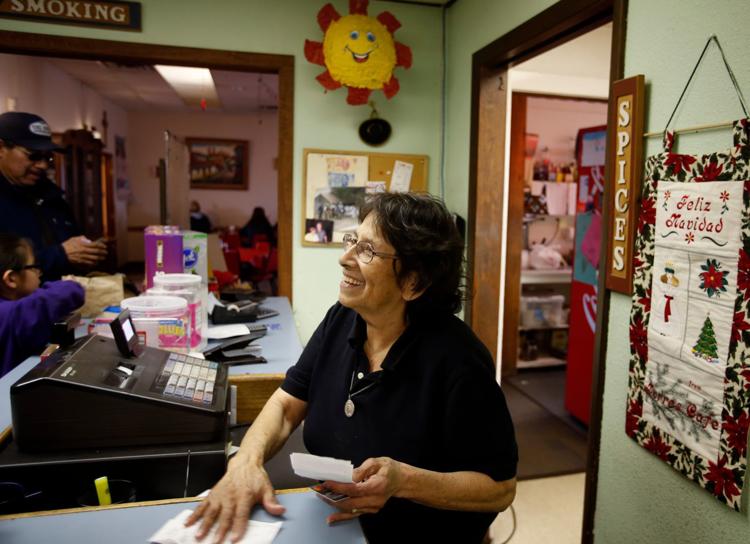 She posted a note on Facebook Dec. 18 about her decision to close on Dec. 31. Quarnburg thanked all of the restaurant's "loyal and unwavering customers, who became more like family."
"Sometimes it felt like family, especially when we were sharing in those special celebrations," she wrote. "Thank you again for being so supportive in all our endeavors and for a lifetime of wonderful memories."
By Friday afternoon, 123 people had posted comments in response to Quarnburg's post.
Commenter Randy Samson wrote: "So sad. Best Mexican food around. Thank you for serving me for 40 years. Love your flour tacos. You will be missed."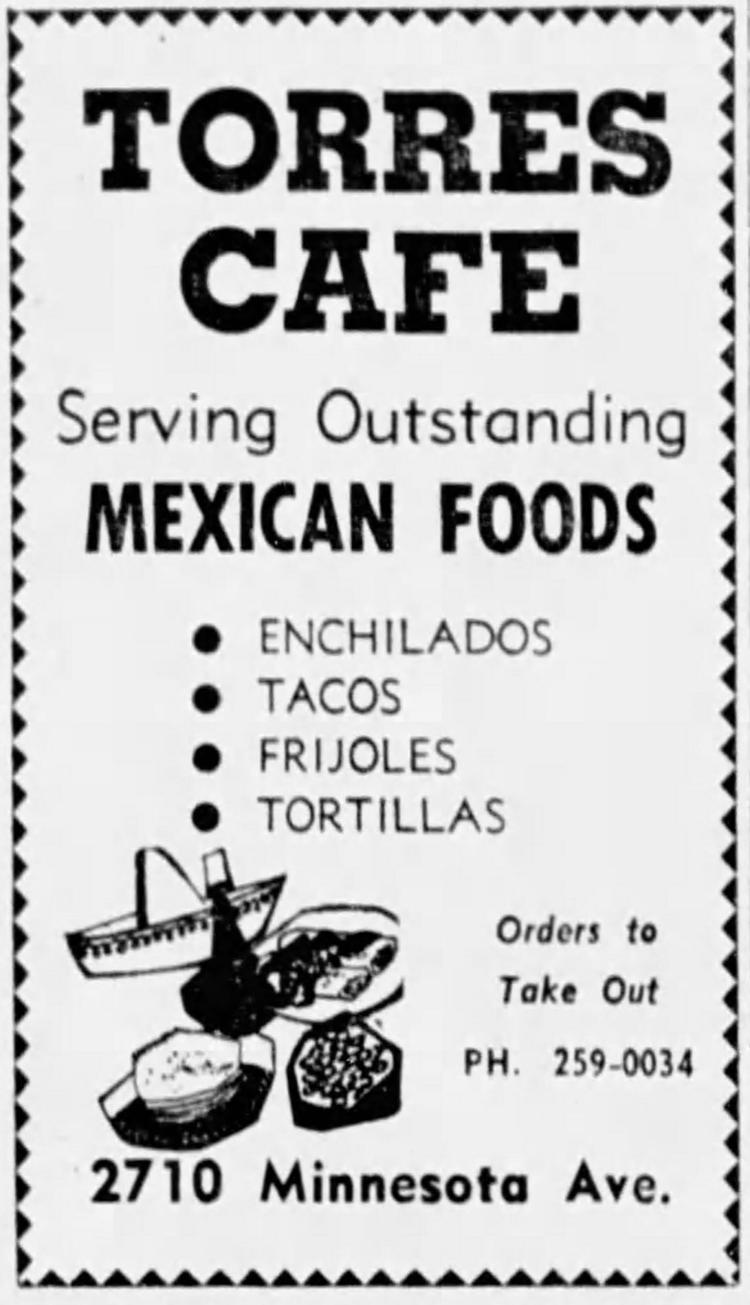 Another commenter, Allison Yonts-Woten, said: "Thank you Torres for so many years of deliciousness. It has been a favorite my whole life."
The restaurant has been a fixture in Quarnburg's life since she was 12. That's when her parents opened the first iteration of Torres Café, at 2710 Minnesota Ave.
"They used to do the fiesta at Our Lady of Guadalupe," Quarnburg said. "Mom and ladies of the church did dinner."
That inspired one couple and then all of their friends to ask Herminia to cater for them. Then Urbano, a laborer, asked what she thought about opening a restaurant.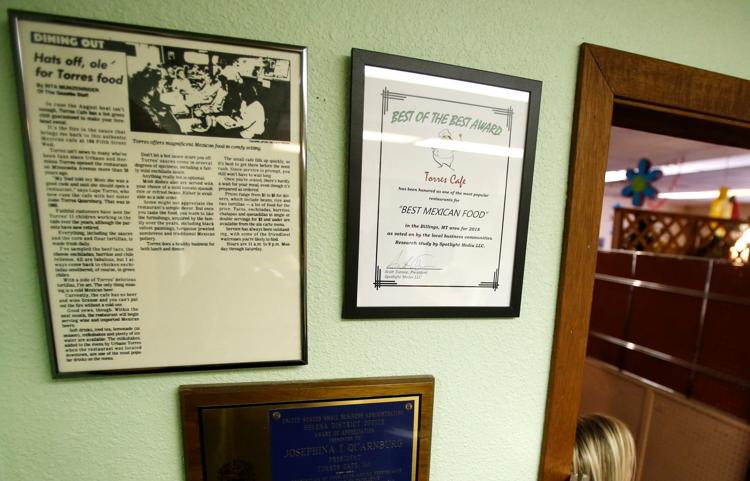 Torres opened its doors on Feb. 3, 1963. It was a family affair, with some of the 11 children helping at the restaurant on weekends and others lending a hand at home.
The food sold at the café was similar to what the family ate at home.
"People loved Mom's fresh tortillas, the tacos, the menudo (beef tripe soup)," Quarnburg said. "Some days Mom would feel like something else and customers would ask, 'What've you got?'"
After eight years, the restaurant moved to 109 N. 29th St. for just a few months before the couple moved to 2518 Sixth Ave. N., where they remained until 1977. That year, the café moved to 109 Fifth St. W., which is when Quarnburg, who had occasionally helped out her parents while working at other jobs, took it over with help from her sister, Clara.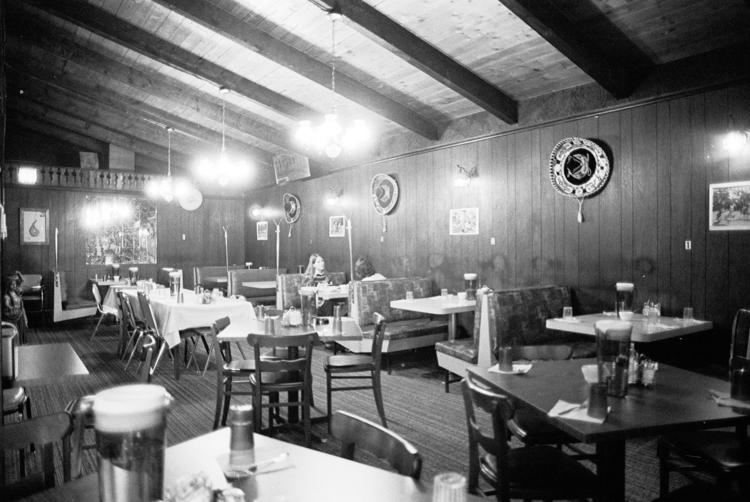 "My mom wanted to retire," Quarnburg said. "So she asked my sister Clara and I if we'd take over. Clara lasted a year, then went off to do her thing."
Quarnburg's younger sister Susan stepped in to lend a hand for a couple of years. Quarnburg kept the restaurant going altogether for 41 years.
She and her husband, Chuck, took over ownership in 1981, and, though he was self-employed as a farmer and then a trucker, he helped run it.
"He learned to make tortillas, and he was good," she said. "When he retired he came over to the café and he was working at everything."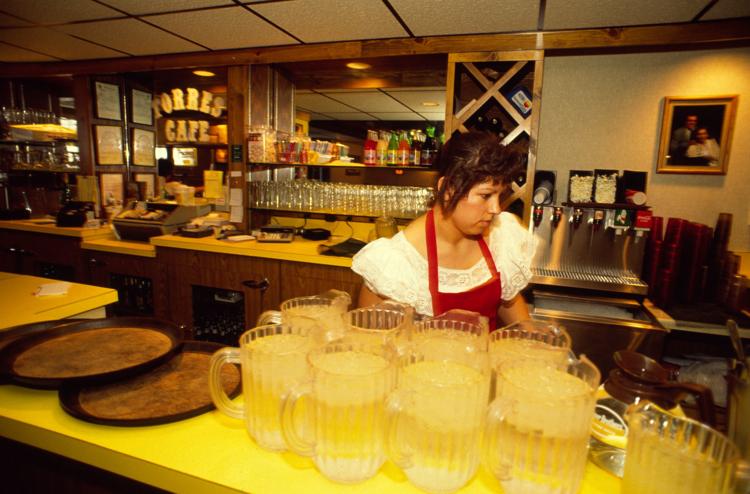 Because of the size of the restaurant, they used a space at 6200 S. Frontage Road where they made different kinds of tortillas and sauce. When they outgrew the space on Fifth Street West, they moved the restaurant out to the frontage road.
Asked about the most popular menu items, Quarnburg said the enchiladas are a crowd-pleaser, as is menudo, and the Lupita, which starts with cheese that can be cooked hot or mild, and includes a taco, burrito or enchilada, plus beans and rice.
Another popular choice is the burrito. That particular dish came about when the restaurant was on Sixth Avenue, and Quarnburg's nephew would stop by to eat.
"He didn't like dry burritos," she said. "So he asked my mom to put enchilada sauce on it. Then he said he really wanted some cheese."
That's how the burrito special was born, Quarnburg said. Another customer walked into the restaurant, saw that version of a burrito and wanted it.
The only moment in the conversation when Quarnburg's smile disappears is when she talks about her husband's death, three years ago.
"I miss him a great deal, and the reality is he doesn't get to join me in shutting down (the restaurant)," she said, tears in her eyes. "He had a great sense of humor."
The couple has one daughter, Carolyn, who learned every aspect of the restaurant, including how to cook the family recipes. Married with three children of her own, ages 8, 10 and 12, Carolyn doesn't have a lot of time to help these days.
When Quarnburg agreed to make 100 dozen tortillas for the annual South Side fiesta, her daughter and grandchildren all pitched in to make them.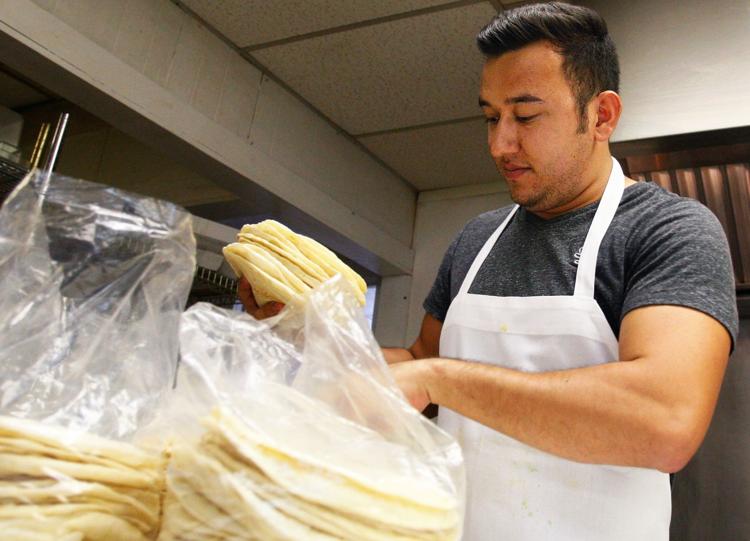 "I was so proud of them," she said.
The property where the restaurant sits has been for sale for years. When it finally sold this fall, Quarnburg had to make a decision: move, sell or retire.
She chose the latter option. Quarnburg wanted to hang on to her recipes, whether she uses them for fundraisers or to cater meals. She's even thought of writing a cookbook someday.
Quarnburg recalled when her father verbally passed down the recipes to her, and she later shared them with her husband. Her father didn't use an exact measure, but instead said he'd use a handful of flour when making tortillas.
"My handful is a quarter cup, my dad's hand is a half cup, and Chuck's is a full cup," she said, laughing. "I threw away a lot of batches of dough at first."
Quarnburg is ready for some time off. She wants to sew, to volunteer at her church, to find out what's it's like to be at home. She's looking forward to cleaning her house all at once, rather than a half-hour here or there.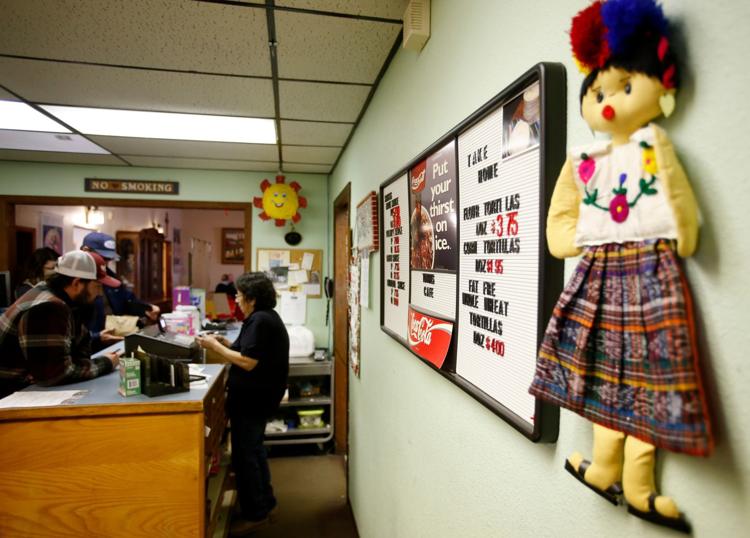 Without her outside interests, she said it would have been harder to close the café. For now, Quarnburg is spending a lot of time saying goodbye to longtime customers and former employees who are coming in for one last meal, or to stock up on homemade tortillas.
Browse through more than 100 bars, restaurants and eateries that have opened and closed in Billings over the course of four decades.
"We had a couple of people crying," Quarnburg said. "I've known them the whole 41 years. I knew them as kids, when their parents used to come in."
But closing the doors to the restaurant isn't really the end, she said.
"We know each other's families, so I'll still be in touch," Quarnburg said. "And a lot of them have my number."