And February — the second coldest February in Billings history — has been costly for residents and for the city. 
For some, it starts in the basement. 
"Most people don't think about that little box in their basement until it stops working," said Curt White of White Heating & Air Conditioning. "We've got 30 guys here running pretty hard."
White's technicians were busier in February than they'd been all winter, repairing or replacing furnaces and keeping heating ducts cleared. And it makes sense, White said. When temperatures drop dramatically, people run their furnaces more often. 
"They're working harder," he said. "They're getting more run time."
NorthWestern Energy has noticed.  
Jo Dee Black, public relations specialist for NorthWestern Energy, said February was 35 percent colder than the 15-year average for the region. Cities from Havre to Missoula to Billings saw sharp drops in temperature and a dramatic rise in energy consumption. 
In fact, NorthWestern's Montana electrical transmission system hit a new peak load on Feb. 5, reaching 1,894 megawatts, Black said. The last record load was 1,843 megawatts hit in August. 
"We have seen heavy demand on our electric system in most of February," she said. 
NorthWestern also saw a jump in natural gas consumption. The utility's customers used nearly 1 billion cubic feet of gas more this February than in February 2018, Black said.
The increase in energy use means bigger utility bills. So, if NorthWestern Energy customers in Montana are worried about being able to pay a winter utility bill, they can call the utility to talk about payment options or for information on energy bill assistance programs, Black said.
The District 7 Human Resource Development Council offers help through its Low-Income Energy Assistance Program. LIEAP is designed to pay a portion of the eligible applicant's heating bill directly to the utility provider. Assistance is based on income eligibility and other criteria and is available to homeowners and renters alike.
The 2018-19 LIEAP cycle runs through April 30 and applications for assistance are available online at hrdc7.org, or by contacting HRDC at 247-4778.
Seniors on a fixed income especially can have trouble when the bitter cold hits and their utility bills get more expensive. Various organizations in town that support senior citizens become increasingly busy during the winter. 
The Adult Resource Alliance of Yellowstone County provides a number of services for seniors and helps coordinate the county's meals on wheels program, which becomes vital for some people during the winter.
"When weather gets cold and the roads get snowy, they don't get out as much," said Sue Bailey, resource program manager. 
That can have an impact on diet, mental health and their overall well being. Meals on wheels deliveries provide some contact with the outside world and also ensure seniors are getting a good square meal at least once a day.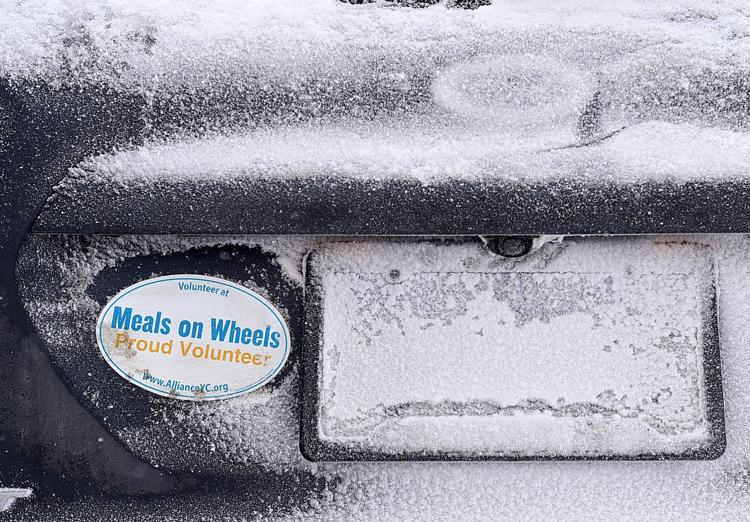 These hard winters are difficult, Bailey said. 
Denise Armstrong, executive director for Big Sky Senior Services agrees. Volunteers from her organization visit roughly 300 low-income and vulnerable seniors in the area. 
"Social isolation is prevalent even in good weather," Armstrong said. 
So when the city has winters with excessive snow and cold it compounds that isolation and leaves many of the seniors she serves vulnerable to depression and malnutrition. 
"Their best friend becomes their television," she said, something that has its own benefits and drawbacks. "A phone call or a visit can make all the difference in the world."
Their biggest issue in February was snow removal. It was the third snowiest on record for Billings with nearly 27 inches of snowfall.  Big Sky Senior Services has scrambled all month to handle snow removal for the seniors it helps.
"That's been troublesome," she said.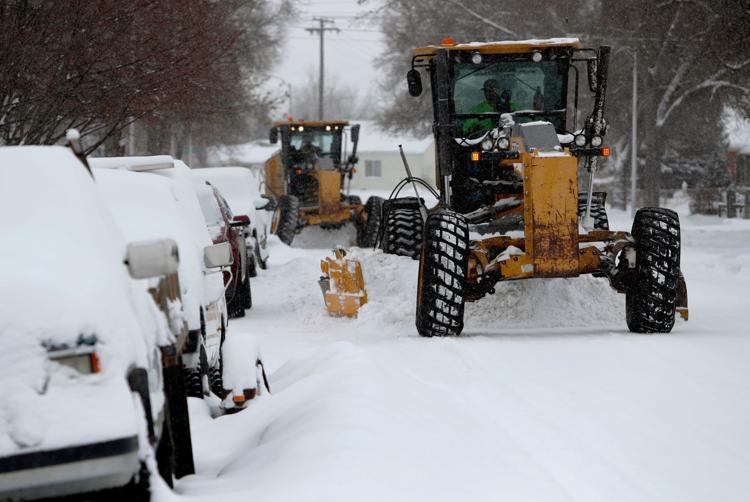 In Laurel the foul weather has forced the city to declare an emergency order for snow removal. The main reason was the difficulty the Senior Center has had delivering meals on wheels to seniors.
"I got a call from the Senior Center telling me that there were several seniors who were unable to get their meals," Mayor Tom Nelson said. He declared the emergency Friday morning, which allows the city to dip in to state-funded emergency money to pay overtime for snow removal.
Nelson expects the emergency order to end by next week, providing they don't get dumped with more snow. In the last week Laurel has accumulated over a foot of new snow, according to the National Weather Service. Having exhausted overtime pay already the state emergency fund was the city's best option.
"We have seniors who may not get to eat. That's why I did this so we could take care of them," he said. 
It's been taxing for the city of Billings as well. 
City plows ran day and night through much of February. As snow accumulated on residential roads, Dave Mumford, director of the city's public works department, called in contractors to clear neighborhood streets. 
The city's snow removal budget replenishes each July with the start of a new fiscal year. With last year's record snowfall, the city spent $2.4 million on plowing, nearly double a normal snowfall year. To cover the extra costs, some road projects planned for the summer were put on hold, Mumford said.
Last winter was also the first year of the city's residential street plowing initiative, which voters approved in 2017. The approval allocated an additional $445,000 for plowing neighborhood streets. Even with the record snowfall, the city spent only about $437,000 to clear residential streets.
Under the agreement, city crews work to clear the main roads and contractors are tasked with the neighborhoods. Residential plowing is handled by crews from FirstMark Construction, which is two years into its three-year contract with the city. Next year, when the contract ends, FirstMark will have the option to renew for two more years. FirstMark is the new name of CMG Construction.
---