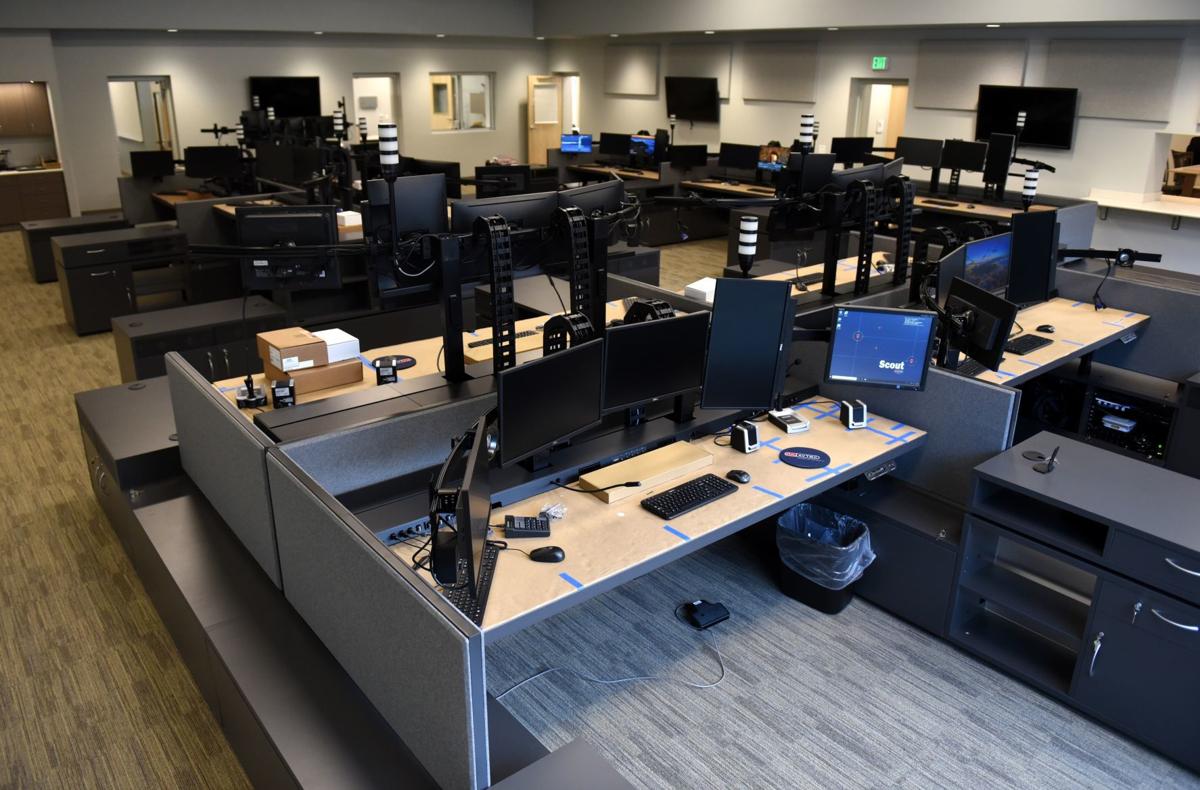 Eight days ahead of the new $5.5 million 911 Communications Center going live, the center's manager, Anne Kindness, took members of the Billings City Council and city staff through the dispatchers new home Monday that has that new-house smell to it.
"I've never built a building before," said the dispatch center's 28-year director. "We are hopeful we've hit the mark here."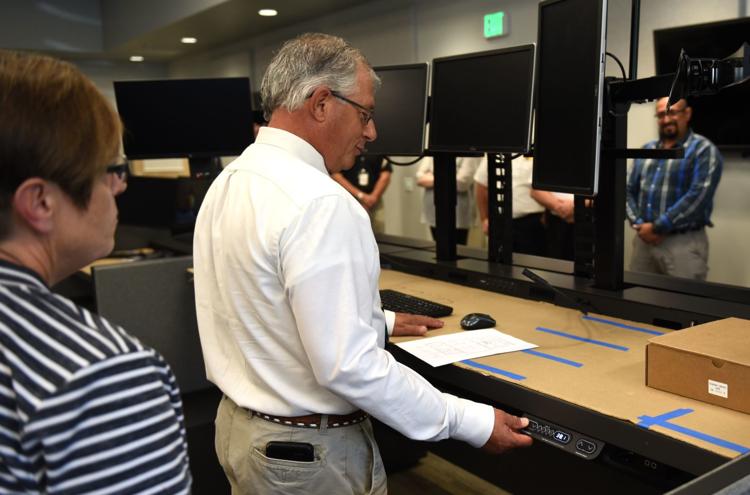 With redundant power, communications, and heating and air conditioning systems, $18,000 worth of bulletproof glass at the entrance, sleeping rooms for staff who have to work additional hours during emergencies or storms, a workout facility, kitchen and break room and other amenities, the new center is expected to serve police, fire and ambulance calls for the next half century.
"I'll be dust by then," Kindness joked.
Residents have been paying for the center for the past 20 years with a $1 per month surcharge on their phone bills. Design and construction required no other public outlay.
The 9,100-square-foot building, at 911 N. 24th St., includes 12 state-of-the-art work stations and is more than twice the size of the current dispatch center, at 2300 Ninth Ave. N. Sound baffles help ensure that callers can't hear other dispatchers handling other calls. Work stations, each with four monitors, rise and fall to allow both sitting and standing on the job.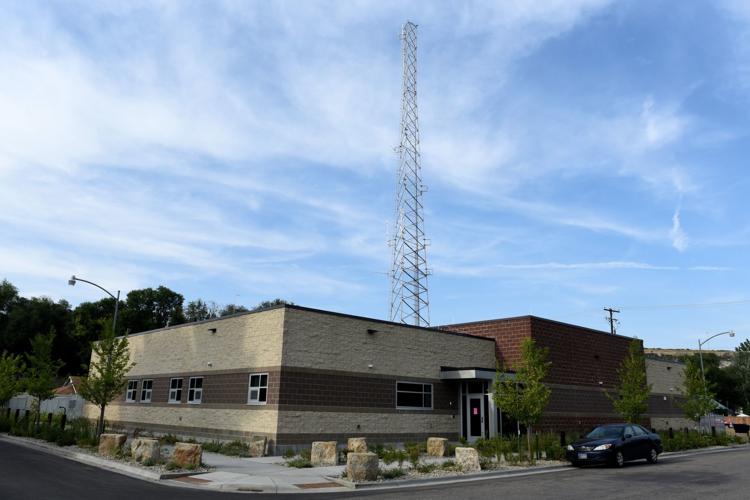 Skylights were constructed over dispatchers' heads to provide them natural light in case of a daytime power failure — unlikely, since an uninterrupted power supply comes with the building. The emphasis on natural light "keeps staff in touch with the outside world," Kindness said, "and helps regulate normal circadian rhythms that are often compromised by shift work."
Unlike at their current location, employers won't have to line up for a single-fixture unisex bathroom. Separate bathrooms are also equipped with showers for longer shifts.
A contractor may have said it best recently, Kindness said: "If the zombie apocalypse happens, this is the place to be."
While 31 dispatchers are authorized to work at the center, 27 currently do, with one more recently hired but not trained, a process that takes four months. The average dispatcher career at the center is 12-15 years, she said, but about half of new hires wash out early in the process. Up to eight dispatchers are on duty during peak periods. Dispatchers work a mix of 8-, 10- and 12-hour shifts.
When roads are icy, dispatchers who live outside of town have been known to rent a hotel room to rest a few hours before their next shift, Kindness said. The sleep rooms in the new center will eliminate the need for that added expense.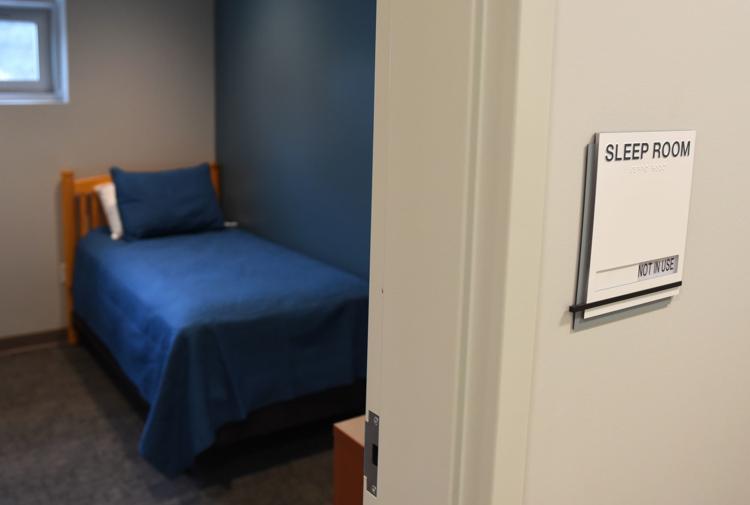 The sleep rooms also afford dispatchers a refuge to collect themselves after a particularly difficult call — or for breastfeeding dispatchers to express milk, a chore that currently must occur in a restroom.
Dispatchers have no scheduled breaks, but can take a few minutes away from their console as call levels allow. Some will want to hit the exercise machines for a few minutes to burn off steam, Kindness said. A kitchen and break room allows for meals and decompression time at shift's end.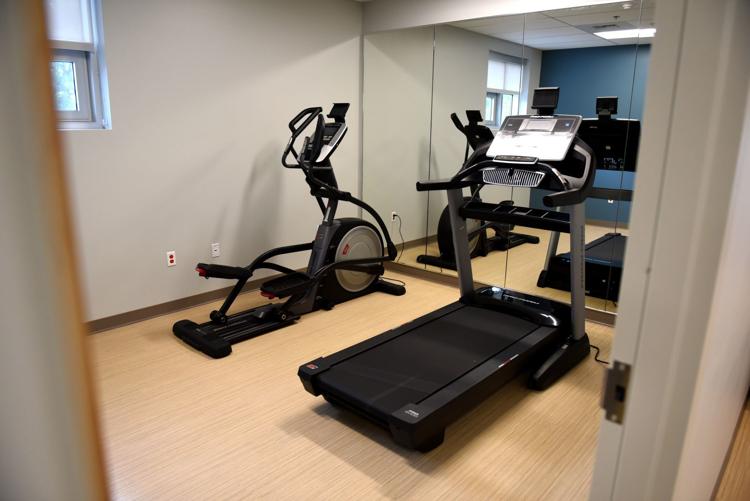 "This is stressful, demanding, exhausting work," Kindness said.
The bulletproof glass protects the only area accessible to the public. Sometimes crime victims will come to the center while being pursued by someone trying to do them harm; the new location allows the victim some level of safety while police respond to the call.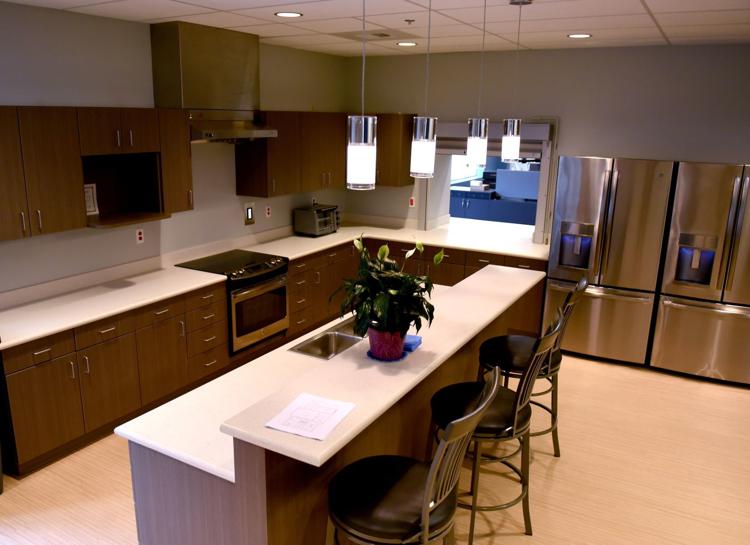 Since it's a secure building, Kindness said no public open house is planned. Employees are understandably eager to complete their move.
"This is a shiny place, but the heart of our facility is the people, and so we work hard on retention," she said. She called dispatching "the center of the universe for public safety, which is only as good as its foundation, and that's the 911 center."
Get local news delivered to your inbox!
Subscribe to our Daily Headlines newsletter.