Young Families Early Head Start has a 50-family waiting list, and a pair of fundraising efforts has the agency's board of directors hopeful they can help expand its offerings to pare that list.
The Billings agency, which serves 48 families, supports young low-income parents in pursuit of their educational goals and the development of their parenting skills while providing child care for infants and toddlers from birth to age 3.
Young Families Early Head Start is raising money to expand child care and family development services through a pair of fundraisers, board chair Karen Moses said.
"We have watched good nonprofits who were not able to keep their heads above water," she said. "The ones who survive may get a federal grant like we do, but they also raise money and they work their knuckles to the bone writing grants."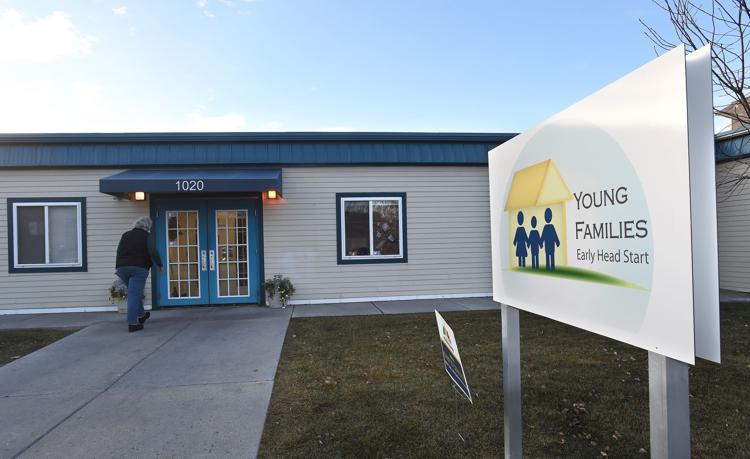 The agency's upcoming fundraiser is its fifth annual farm-to-table event called "Farm Fork Families," set for 5 p.m. Oct. 13 at the Ben Steele Middle School Commons and Courtyard, 5640 Grand Ave. Tickets are $60 for people 12 and older and $20 for children under 12. More information is available by calling Young Families, 406-259-2007.
During the Farm Fork Families fundraisers, chefs will set up and staff appetizer booths — not just to please attendees with their culinary skills, but to show them how they can reproduce the dish at home.
Another fundraising initiative is the One Child Challenge, a sponsorship program encouraging businesses and individuals to fund quality child care for one year for one child — about $12,000. According to Moses, Stockman Bank is the first business to meet the challenge.
You have free articles remaining.
Keep reading for FREE!
Enjoy more articles by signing up or logging in. No credit card required.
"Our support of Young Families Early Head Start provides valuable training and program needs necessary for quality child care and family development," said Wayne Nelson, president of the bank's Billings market, in a news release.
Moses said the board is banking on other businesses matching Stockman Bank's initiative to pay for a year of quality childcare for one child.
In partnership with School District 2, Young Families Early Head Start expanded its services this school year to Rimrock Learning Center, the former Rimrock Elementary School, at 13th Street West and Rimrock Road. Young Families consistently graduates 90 percent of teen parents enrolled in the program.
"We are opening doors for additional young parents to graduate as they learn to become better parents and self-sufficient, responsible citizens," said Lew Anderson, the school district's career technical education liaison. "It's a win-win for our schools, these young families and the future of our community."
"The delight of having rooms at Rimrock Learning Center is that we have scholarship families and families that can pay," Moses said.
With Sodexo, the food services company, providing the food for the Oct. 13 event at no cost, Moses said Young Families can channel the money it raises into a number of needs, such as maintaining its campus, at 1020 Cook Ave., as well as boosting employee pay and providing them training opportunities.