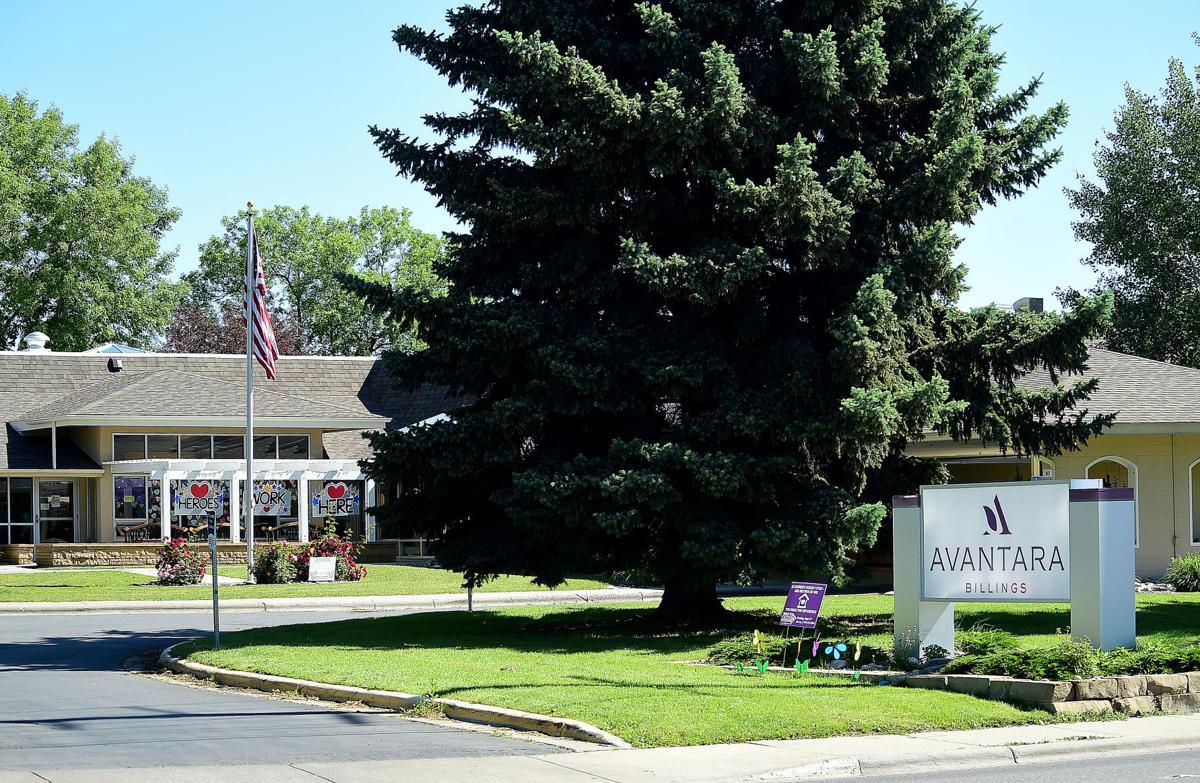 A nursing home health care facility in Billings recently recorded a case of COVID-19 among its resident who is now being treated at a local hospital. 
Avantara Billings, a residential facility on Central Avenue, announced the positive test Wednesday in a press release following questions from The Gazette. 
"The facility is unsure where our resident came into contact with a carrier of COVID-19 as the resident was recently admitted to the facility after being treated at another health care facility, prior to admission," said the statement from regional director of operations Michael Speidel. "We are nonetheless taking full precautionary measures at the facility."
No one else working or living at the facility has tested positive, according to the release. 
The resident who tested positive was admitted to Avantara from a local hospital on June 17, and transferred back to the hospital on June 22, where the positive test was identified.
Yellowstone County's Unified Health Command is aware of the case, a spokeswoman said Wednesday. She said that local guidance to facilities that record a positive test is patterned after CDC recommendations that call for actions like halting new admissions, increasing monitoring of residents and staff, and restricting the mixing of residents and staff when possible. 
"The CDC guidance is meant to be foundational, and then what facilities can do is highly dependent upon each of their arrangements," Barbara Schneeman said. "I know that many of them have gone above and beyond the recommendations from the CDC."
The person's stay at Avantara was not expected to be long-term, Schneeman said. County health officials learned about the case on Monday. The case will not be added to Yellowstone County's tally, and will instead be assigned to Rosebud County. 
Keeping the novel coronavirus out of nursing homes and health care facilities has been a major public health priority during the COVID-19 pandemic. 
Almost 30,000 residents of care facilities died through the first week of June, according to a Centers for Disease Control and Prevention count. A separate tally from the Kaiser Family Foundation estimated that 43,000 residents have died. 
People 65 years of age and older are considered at increased risk for complications from COVID-19, as are those with underlying medical conditions. 
Avantara has been taking precautions to prevent the spread of the virus as recommended by federal officials, the release said, including:
Using personal protective equipment like masks, gloves, googles and gowns
Restricting visitor access
Performing temperature checks and completing health questionnaires when staff members arrive to work
Eliminating group activities and group dining
Practicing social distancing when possible
The facility has also taken part in mass testing as part of surveillance testing in line with Montana's reopening plan and recorded no positive tests. 
"At this time there has been no recommendation for follow up testing recommended from the State or County Public Health Department," wrote Ben Tyrrell, the West Division director of business development and strategy for Legacy Healthcare, in an emailed response to follow up questions. "We are actively working with our County Public Department to look at options to provide continued surveillance testing for our employees and residents."