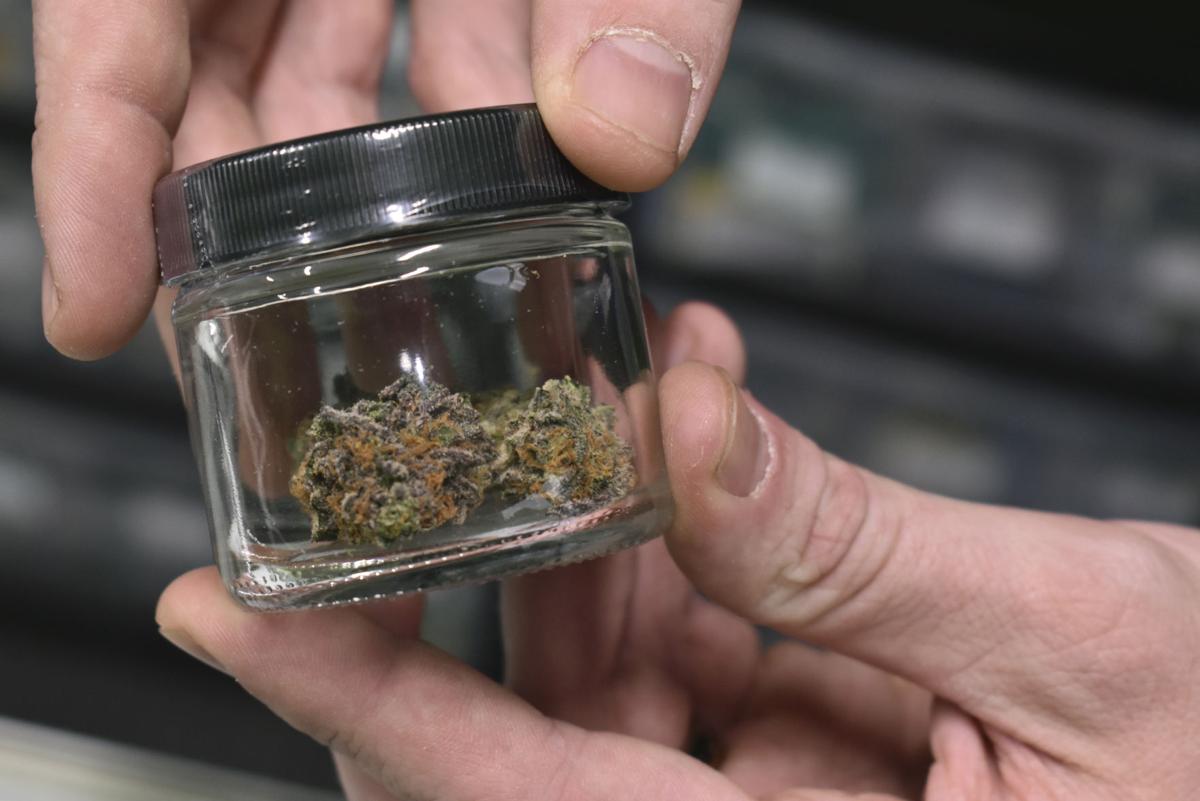 With legalization looming, Billings city officials are moving quickly to figure out how best to regulate recreational pot within city limits.
Billings residents in November will vote on whether to allow retail marijuana dispensaries within city limits, and depending on the outcome, city leaders want to be ready. On Jan. 1, recreational marijuana becomes legal in Montana.
Should residents vote to allow retail marijuana shops, city officials will have to figure out where those shops can operate and how many there can be. 
"We're working on a very tight timeline here," said city administrator Chris Kukulski.
Billings City Council set up a committee earlier this summer to work with city staff to figure out how these shops should be zoned, licensed and possibly tested. That work was presented earlier this week to city council by assistant city attorney Karen Tracy and planning director Wyeth Friday.
They suggested retail marijuana shops should be allowed to operate only in heavy and light industrial zones and heavy commercial zones. In Billings those three zones are located primarily along the I-90 corridor, on sections of Montana Avenue and along Main Street in the Heights.
Staff also proposed that recreational marijuana businesses be separated from schools, churches and youth centers by 1,000 feet. The recommendation did not include considerations for residential areas, so council members asked staff to include a residential separation in the proposed zoning. 
The city can also limit the number of recreational marijuana business licenses it issues. Tracy was reluctant to quantify exactly how many the city should issue but suggested between three and seven license could be appropriate for a city the size of Billings. 
Council members debated at length whether the city should lab test the products that would be sold in the recreational shops here as a way to ensure that labeling on a product matches its content. The state already tests products and so the city getting involved could end up being redundant. 
Council member Roy Neese said his concern was the possibility of heavy metals showing up in the products; the state doesn't test for heavy metals, he said.
For the city to have regulations in force by Jan. 1, it needs to approve a second reading of a draft ordinance by the end of November. In order for that to happen, the city's planning commission needs the draft for its group to consider by Sept. 20. 
Adding pressure to the issue is a provision in state law that allows medical marijuana shops to begin selling recreational pot on Jan. 1, if those shops are in good standing with the city. 
Medical marijuana shops will then have 18 months to apply for and receive a recreational marijuana business license from the city if they intend to continue selling recreational pot. 
The city wants to ensure it has an ordinance on the books by Jan. 1 so that tight regulations exist to govern these businesses. 
Legalized pot was born out of a ballot initiative approved overwhelmingly by state voters last November that was then formalized as HB 701 in the state legislature and signed into law earlier this spring by the governor.
The language in HB 701 left county and municipal governments in charge of regulating the cultivation, manufacture and sales of recreational cannabis. The law gave county governments the ability to return to voters to ask if they wanted legalized marijuana sold in their community.
Yellowstone County commissioners decided last month not to go back to voters but to simply allow state law to take affect at the start of the year. 
The law also gave cities the option of going to voters to ask them to approve various types of marijuana business, which led to the ballot question Billings residents will be voting on this fall.