Billings Police Chief Rich St. John, along with several of his peers in Montana, want the state's law enforcement certification board to take a back seat in disciplining officers for misconduct.
In an April letter to the Montana Public Safety Officer Standards and Training Council, St. John appeared to reference the 2018 revocation of former Billings Police Officer Joshua Schoening's POST certificate in arguing the board overstepped its bounds.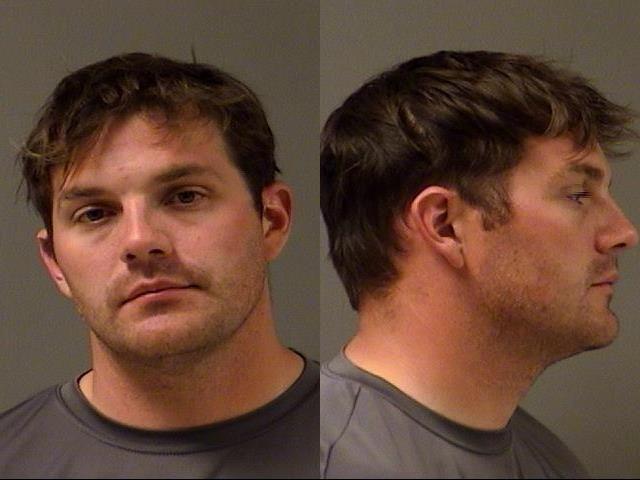 "The message that was sent was that 'we will do what St. John won't,'" wrote St. John, who had disciplined the officer but decided to keep him on the force. "The decision created the perception that a department's discipline needed to support that of POST, or it would be superseded. I believe it should be the other way around."
The chief's letter came in response to the POST Council's ongoing efforts to update its policy that guides council decisions to suspend or revoke officers' certifications. The board is also reworking rules that govern when a law enforcement administrator must report misconduct to the certification body. The certification is required for peace officers, prison guards and other law enforcement officials to work for state and local agencies.
In recent years, POST has issued around 25 to 30 de-certifications per year to officers, deputies, prison guards and dispatchers in the state, according to POST investigator Katrina Bolger.
POST Director Perry Johnson said Tuesday that while the council considers recommendations from an officer's boss, the quasi-judicial body is required by law to make its own decisions based on the statewide standards it creates.
"POST can't delegate the ability to sanction a certificate, and the relationship between an agency and an officer is an employment responsibility," Johnson said. "We only apply a sanction to a certificate. We're not disciplining an officer; we don't have that relationship with them."
He added that while police chiefs and sheriffs make their own disciplinary policies, they "don't have the ability to analyze what the (certification) standard is. The council reserves that right, and it's through statute and it's through administrative rule."
St. John wasn't alone in criticizing the board's decisions, along with proposed rule changes they found too vague to consistently follow.
"The proposed administrative rule as it's written today, I'm going to start sending you everything," Montana Highway Patrol Col. Tom Butler told the board, referring to minor "policy violations" that aren't typically deemed significant enough to warrant notification to the POST Council. Speaking at an Aprril 3 POST Council meeting, he added, "There needs to be some autonomy for law enforcement agencies across the state to manage our own people."
Jerry Williams, the Montana Police Protective Association's executive director, added that he felt the 13-member council consistently "undermines the authority" of those administrators who have already taken disciplinary action.
"Allow for the person that knows the individual that you're investigating to make some good decisions," Williams said. "They've invested a lot in the person you're dealing with, and in some cases they don't simply want to throw them away."
Whitefish Police Chief Bill Dial, a member of the POST Council, argued the board does take an officer's good conduct into consideration, but that its members must also serve as "gatekeepers" of the minimum statewide standards for law enforcement.
"If something is so egregious it causes public consternation, and causes us as law enforcement to be looked at in a different light, then I think that it's a duty of any leader to report it to the licensing agency," Dial said.
St. John did not respond to phone messages requesting comment. But the chief previously defended Schoening in an interview with The Gazette after the officer's actions came to light in 2017.
"He made a very, very bad mistake, and I'm confident he will not repeat that," St. John said at the time. "He was and is sincere in his apology, and he's taken every step to remedy that. And, again, I don't take the decision lightly. I'm convinced he'll be able to move past this and be a successful police officer."
Schoening was arrested in July 2017, and pleaded guilty to driving under the influence later that month. The following November, he also pleaded guilty to disorderly conduct.
In July 2018, the POST Council revoked Schoening's certification. The report noted that after a Billings police officer arrived on scene, Schoening allegedly whispered "I'm one of you," before hitting the other driver in the back of the head, breaking the man's glasses.
And before being administered an alcohol breath test at the DUI center, "Schoening inserted (tobacco) chew in his mouth, thus defeating the validity of the breath test for a period of time," the POST report states. "Schoening refused to take any further sobriety tests, saying, 'I'm not going to f--- myself.' No further testing was conducted."
The council's decision was based on nine separate policy and code of ethics violations, including a false statement Schoening allegedly made to the other driver. The hearing officer's order in the case, which the council adopted in full, also noted that Schoening's comments to the responding officer "could certainly be reasonably construed as seeking a favor."
St. John has previously noted that the majority of his department's employees consistently exercise good judgment, and said incidents of misconduct are not representative of the roughly 150 officers, detectives and other law enforcement officials on his force.
In the past 18 months, the only other Billings officer to lose certification was Paul Lamantia, who resigned last year after revealing he was one of three officers who had sex with a department employee while on duty or on city property.
Lamantia had been disciplined, but was never fired, for nearly a dozen infractions in his roughly nine years as a Billings cop. Among other incidents, he had abandoned a pair of intoxicated people outside city limits in January 2012. A month later he was involved in an off-duty altercation at a Billings bar where he urged the responding officers not to investigate before he slapped one of the responding officers when he continued to do his job.
In 2017, Lamantia also prompted the unraveling of a domestic violence case against another officer when he urged the officer's partner to testify against him.
Get local news delivered to your inbox!
Subscribe to our Daily Headlines newsletter.