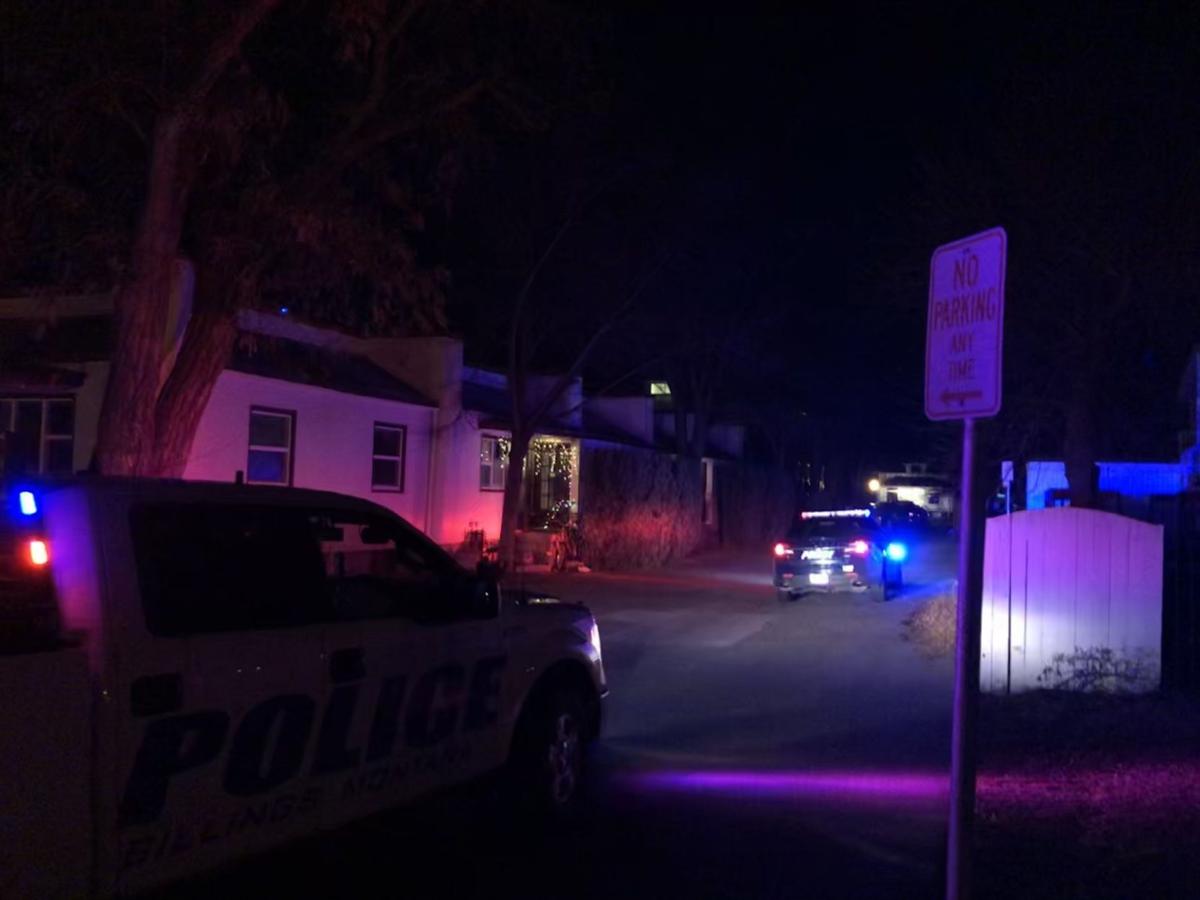 Billings police say they used stun guns on a man and arrested him Sunday night after he attacked a police officer. 
The officer had his injuries checked by medical responders, including a cut on his face, but planned on continuing his shift, Billings Police Department Sgt. Bret Becker said. 
The 34-year-old man who Becker said attacked the police officer was taken to an area hospital to be treated for injuries, including cuts and bruises sustained during the fight. The sergeant said the man is facing multiple charges and will be going to jail after he is released from the hospital.
The incident happened on Moss Lane, a street that runs between Yellowstone Avenue and Clark Avenue between Division Street and First Street West. Police were called to the area at around 5:16 p.m.
Police were continuing to gather information and conduct interviews afterward, but Becker provided an initial account of what police believe took place.
The same man who attacked the police officer was the one who called police in the first place, according to Becker, who said the man had been recently released from prison and called to say someone was trying to get him in trouble and that he wanted to speak with police.
Sometime afterward, police received another call from a person saying a man was wandering around on the street screaming. 
An officer arrived and began talking to the man at a distance and the man got increasingly agitated, took his shirt off, began throwing rocks at the police officer and then charged at him, Becker said.
The police officer tried to use his Taser more than once before they began wrestling on the ground. Becker said he believed the Taser connected but was ineffective. At some point during the incident the police officer hit the emergency button on his radio, and Becker estimated it was about two minutes before backup arrived, including at least 30 seconds in which the two men were on the ground exchanging punches.
When another officer arrived she also Tasered the man. The two police officers were then able to handcuff the man, according to Becker.
The sergeant said police suspect the man may have been on some kind of substance. Multiple police officers responded to the incident, with some of them parking their vehicles on either end of Moss Lane. American Medical Response also responded to the incident with an ambulance.