One of two men who walked away from the Alpha House pre-release center in Billings Monday night is serving a mitigated deliberate homicide sentence out of Valley County for killing a man.
The first of the walkaways is Jonathan Mainwaring, according the pre-release center. In 1999, Mainwaring beat Randy Detienne to death after finding him in bed with Mainwaring's mother in Glasgow, The Billings Gazette previously reported.
At the time of the crime, Mainwaring was 16. He was sentenced in 2005 to 30 years after violating the terms of his probation. He was later paroled, but the Montana Board of Pardons and Parole revoked his parole in July 2019 for absconding.
Mainwaring and another man, Jeramey Hill, both walked away from the Alpha House pre-release center in Billings on Monday night roughly within 15 minutes of each other, according to escape notification emails sent out by Alternatives Inc., the company operating Alpha House.
Mainwaring was convicted of mitigated deliberate homicide for the 1999 killing of Detienne. Under Montana law, mitigated deliberate homicide occurs when "the person purposely or knowingly causes the death of another human being" but "does so under the influence of extreme mental or emotional stress for which there is reasonable explanation or excuse."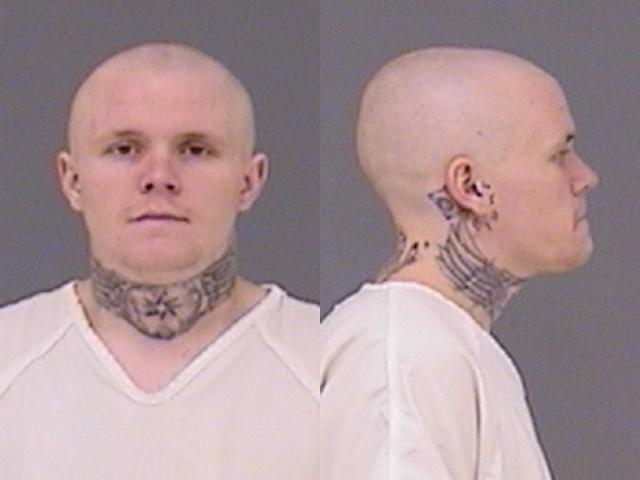 Alternatives stated that Hill walked away at approximately 9:17 p.m. and that Mainwaring walked away at approximately 9:32 p.m. Monday night.
The public should not approach either man, who each could face a 10-year sentence for felony escape, according to Alternatives Inc. Information concerning either man's whereabouts should be reported to law enforcement immediately.
Mainwaring was also sentenced in Yellowstone County in 2005 for assault on a minor, according to the Montana Department of Corrections. Gazette records show the assault on a minor conviction came after Mainwaring hit his girlfriend's 20-month-old infant hard enough to fracture the baby's skull. Mainwaring had been recently released from state custody when the assault occurred, according to Gazette records.
Hill was serving a Cascade County burglary sentence, according to Alternatives. Hill's information page on the Montana Correctional Offender Network website shows he was convicted of burglary five times from 2014 to 2016. Four of his burglary convictions came out of Cascade County, with the fifth coming from Gallatin County.
Mainwaring arrived at Alpha House on March 3, and Hill arrived there in February. 
Mainwaring is described as a Native American man standing 6 feet tall and weighing 180 pounds. He has brown hair and brown eyes and was born in Glasgow.
Hill is described as a Caucasian man standing 5 feet 10 inches tall and weighing 180 pounds. He has blonde hair and blue eyes and was born in Great Falls.