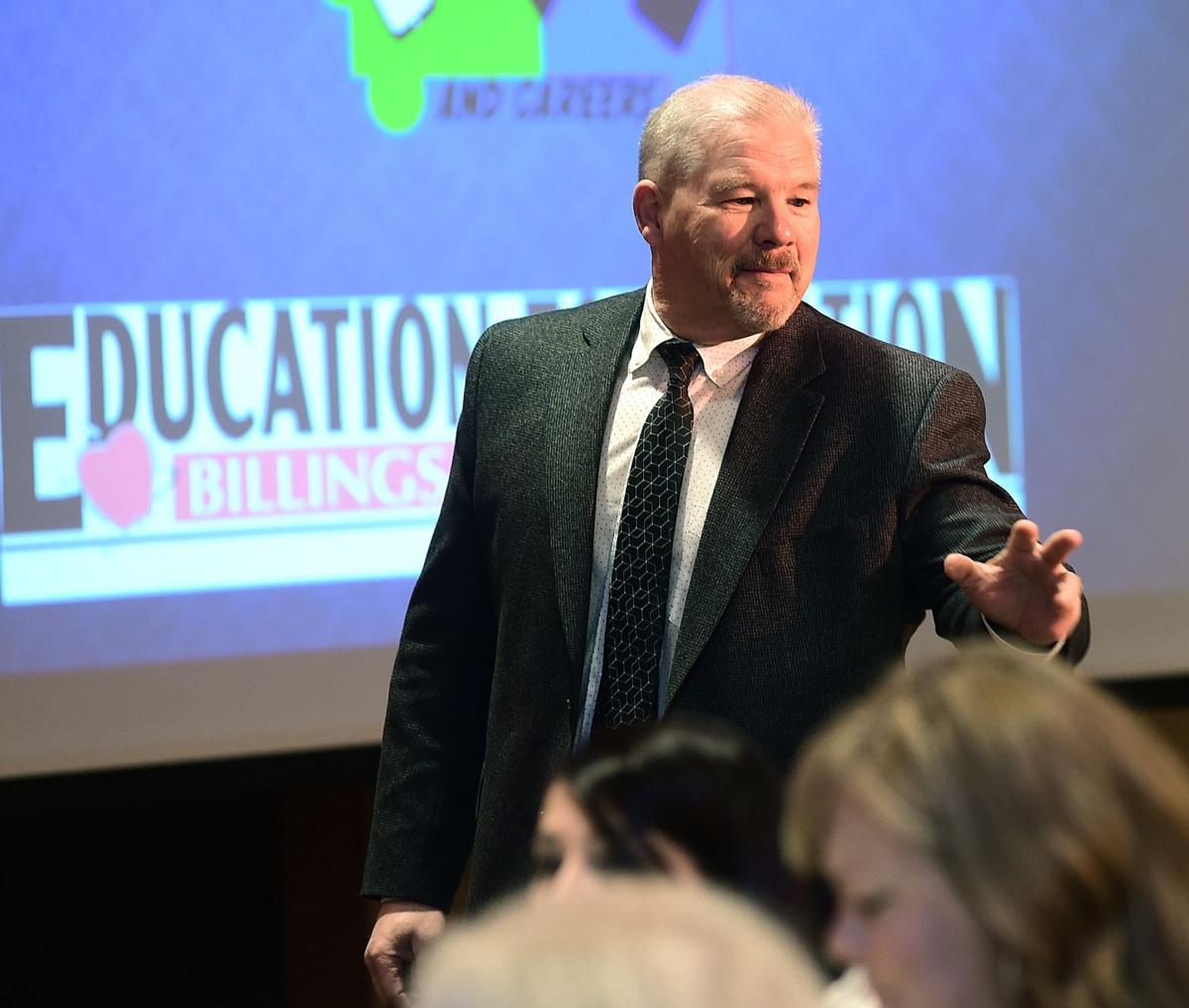 The Billings Public Schools Board of Trustees in a unanimous vote Monday night decided to extend the contract of Billings Public Schools Superintendent Greg Upham. 
Going into the meeting Upham's contract was set to go through 2023. The extension will take Upham's contract through 2024. 
Upham was originally hired in 2018. The contract extension will be effective July 1, 2021, at which point Upham will be paid an annual salary of $178,120. It was noted during the meeting that Upham had requested his 2020-2021 salary be frozen due to budgetary issues.
In Upham's most recent performance review trustees rated him on a scale of satisfactory, basic, proficient and distinguished. The categories in the evaluation include communication with the board, connecting with the community, management, leadership and decision making, short term (transition) and long term planning.
Upham received 37 distinguished ratings and eight proficient. He was unanimously rated distinguished in terms of management, leadership and decision making. He received four proficient marks for the short term transition category.
In their comments on management, leadership and decision making, several trustees specifically mentioned his handling of things amid the pandemic.
"The overwhelming majority of our students have been in 5-day in-person instruction since the beginning of the school year and displaying academic achievement. Period. This would not have been possible without strong leadership," Board Chair Greta Besch Moen wrote. 
Vice Chair Joe Raffiani noted his belief that "the pandemic represented a completely different set of requirements of you than what our rubric took into consideration. Some of the things you were asked to do simply weren't possible given the nature of the changes and how things were done and the things with which you had to deal."
He added that he didn't feel Upham had failed to distinguish himself but that "the rubric with which your actions were being measured didn't meet the circumstances."
Monday night's meeting took place after the first day back for Billings West High students following a fatal car crash last Friday that killed three classmates. Besch Moen began the meeting with a moment of silence.
"It's been an unprecedented year in educational challenges, but more poignantly and more critically it's been a year of personal challenges and personal loss. This year we've lost children. We've lost beloved children. We've lost shining stars. The pain of these losses are emotional, they're unfathomable. And I'd just like to take a moment to honor these children, to honor the losses and the grief that the families and friends are suffering," she said.
Upham also began his remarks on a somber note. "In my tenure and the pandemic, all of the issues that we're dealing with, I think of the poor families who have lost people. And today there's a somber tone over this entire proceeding, with the loss of children. I can say honestly, unequivocally, up to this point in my career the most difficult leadership situation that I've been in in my 34 years."
He went on to attribute his success to the great people he has surrounded himself with and elaborated on what he said is the underlying motivation for his work. 
"It wasn't a lifelong goal to be a superintendent," Upham said. "My lifelong goal is to show student achievement where people didn't think it could happen. That students in homes that struggle so greatly find the gift of education and the grit that it takes to be successful."