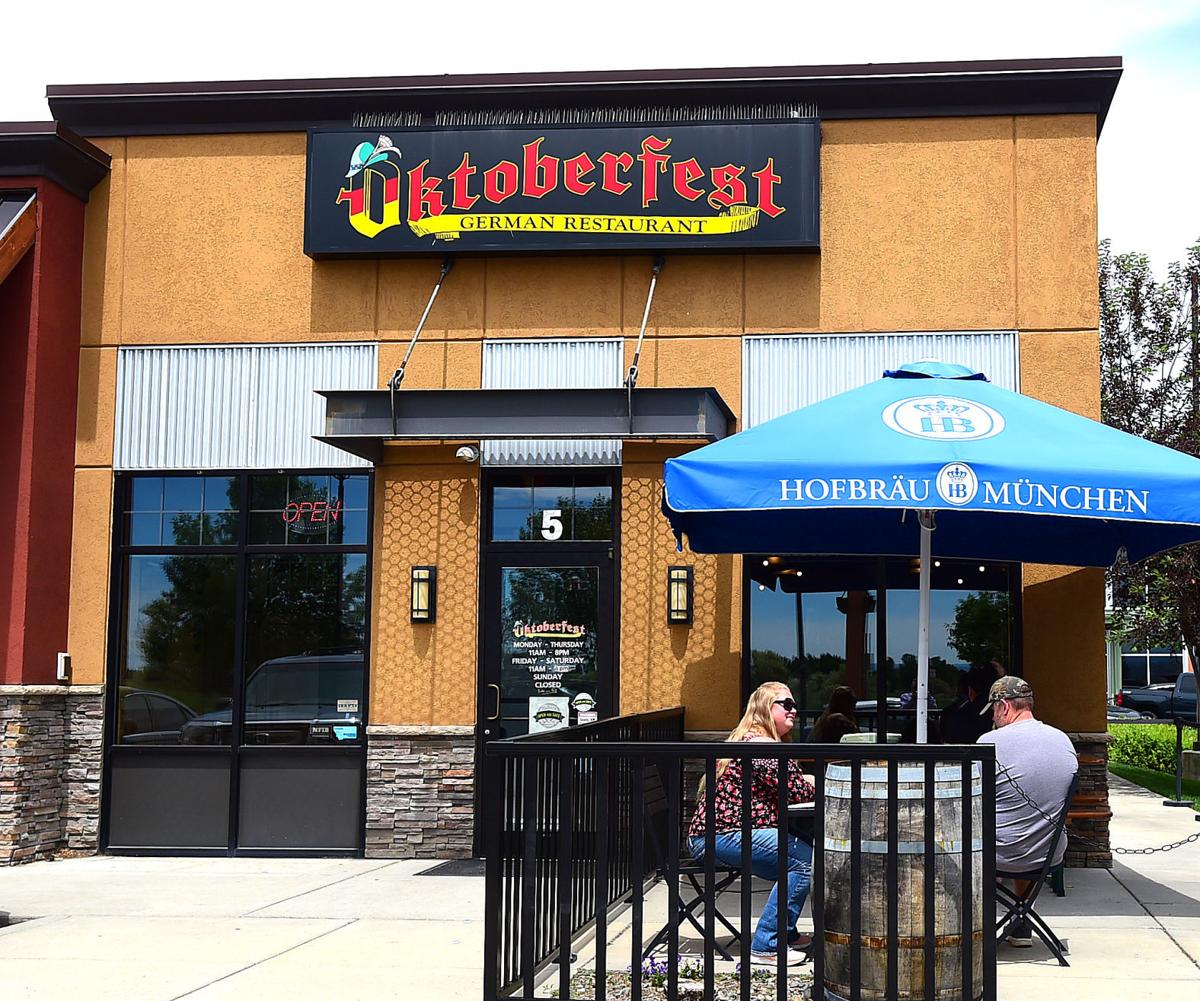 A few days after announcing the Oktoberfest German Restaurant would close in July, owner Birgitt Adams wrote a message on the restaurant's daily specials chalkboard.
"Thank you Billings!" The board read. "We will miss you all. We appreciate the love and support over the past 5 years!"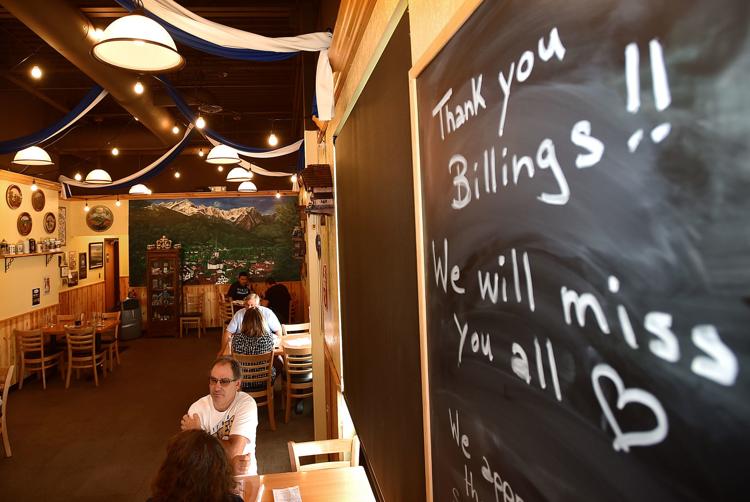 Birgitt and her husband, Ernie Adams, will close the restaurant's Grand Avenue location July 3.
The restaurant was the brainchild of Birgitt, who is German, and opened in 2015.
"This is my baby," she said Monday. "This was a dream of mine for 20 years."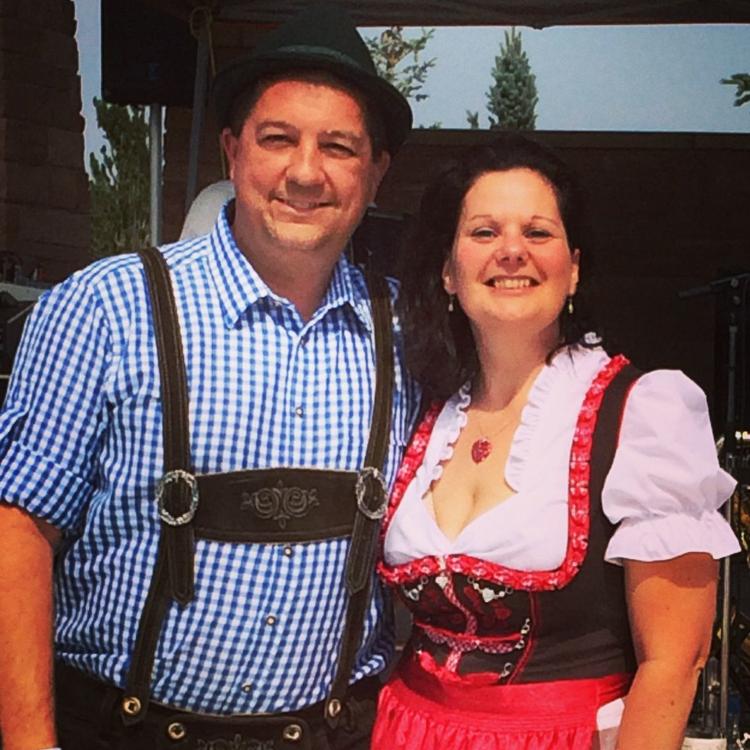 Oktoberfest is like many restaurants and other businesses across the state that have suffered a financial strain from the impact of the coronavirus. In March, Gov. Steve Bullock ordered the closure of restaurant dining rooms, leaving many restaurants with only take-out and delivery as options.
Even with the governor's staged loosening of restrictions in May and June, dining rooms can operate at only 75% of capacity, and even then only if they can maintain 6 feet of social distancing between tables. For Oktoberfest, that means only six tables in a restaurant that once offered 14.
The Billings City Council also passed an ordinance June 8 that streamlines the application process for implementing or expanding outdoor seating. Oktoberfest already has patio seating, but even if it's expanded, Ernie Adams said it isn't enough. 
"Social distancing is going to be in place for probably into next summer, and with that we're only making half the revenue," Ernie Adams said.
Federal stimulus money has helped hundreds of restaurants in Montana hang on, but that won't be enough, say business advocate groups like the Montana Restaurant Association. Nothing can take the place of consumers spending their money.
About 30% of revenue goes toward payroll, and with inventory, utilities and other expenses, it's difficult to run a business, Ernie Adams said. The rising cost of beef and pork has also been an issue.
The couple plans to continue operating the Oktoberfest food truck, but recent event cancellations have also hit that revenue stream hard. Money made with the truck helped operate the restaurant.
The hope is to find a bigger restaurant location in the future when there are more options available in Billings, Adams said.
"We're just never going to catch up," he said. "It'll be like this for another year. We'll make it a few months, but we don't want to get stuck in a predicament where we can't get out."
When the restaurant closed to dine-in customers, the restaurant's employees were furloughed, qualifying them for unemployment benefits, while the couple continued to cook the delivery and takeout orders.
Applying for a Paycheck Protection Program loan in April would have meant recalling employees and spending at least 75% of it on payroll alone. The couple decided to keep most of their employees home and safe.
By the time their dining room could open, the couple had already decided to close when their lease ended in July.
"The other thing too is that we have a liquor license, so you have to go through a traditional lender. That was the other thing I was hesitant about," Adams said. "There are a lot of things you have to do to get a loan when you have a liquor license in the state of Montana."
Oktoberfest is one example of the many local businesses that are struggling, and with some federal aid within the Coronavirus Aid, Relief and Economic Security, or CARES, Act running out at the end of June and July, even more restaurants could be on the road to closure.
The Health and Economic Recovery Omnibus Emergency Solutions, or HEROES, Act, drafted to extend certain programs and more financial aid, was passed by the U.S. House in May, and is waiting to go through the Senate. If it doesn't pass, then financial aid like the extended unemployment benefits for laid-off workers would expire July 31, according to Brad Griffin, the president of the Montana Restaurant Association.
In early June, a bill that extended the Paycheck Protection Program loan availability period from eight weeks to 24 weeks passed. The deadline to apply for a loan through the program is June 30, and a bill was introduced Thursday that, if passed, would extend the application deadline for the Paycheck Protection Program loans from June 30 to Dec. 30.
Just more than $2 million in business stabilization grants have been awarded so far in Yellowstone County, according to the Montana Department of Commerce. And more than $1.7 billion of Paycheck Protection Program money has been awarded to more than 22,000 businesses in the state, according to the U.S. Small Business Administration.
The programs and grants, however, can't save many businesses.
Supporting local businesses is a major step in keeping doors open, Griffin said.
"You can't replace the spending power of the American consumer with enough programs," Griffin said. "Businesses are designed to run on consumers coming in and spending their hard-earned money in their restaurants and their retail establishments."
Bullock announced the launch of a new loan deferment program Wednesday for state businesses suffering a loss of revenue during the past three months. Details of the program and other financial assistance can be found at https://commerce.mt.gov/coronavirus-relief.
Another restaurant in Billings has already closed, partly due to coronavirus, and partly for personal reasons.
Lilac, a restaurant on historic Montana Avenue, recently closed eight years to the day after opening, said general manager Thom Kyriss.
Known for its locally sourced ingredients and experimental dishes, chef and owner Jeremy Engebretson closed the second week it was open to dine-in customers.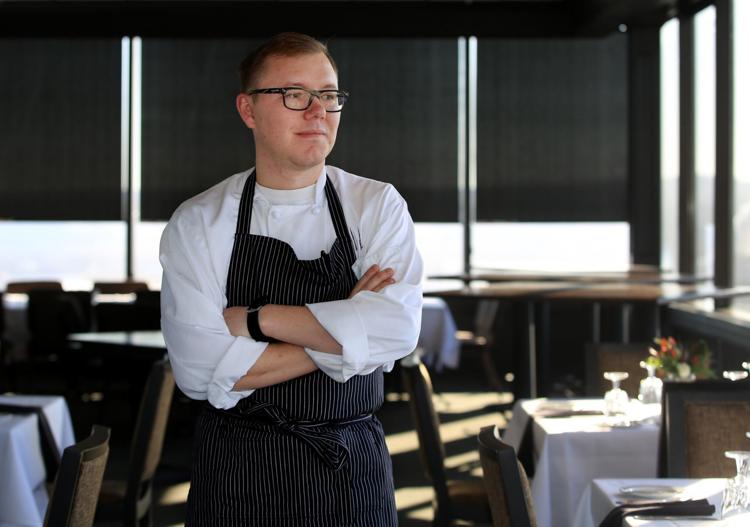 Keeping small, local restaurants in Billings open has already been a battle even before cases started showing up in the state, Kyriss said.
Takeout and delivery options weren't the best way to turn a profit while restaurants were shut down, but Kyriss said he appreciates customer support over the years.
"It was too difficult to keep afloat," Kyriss said.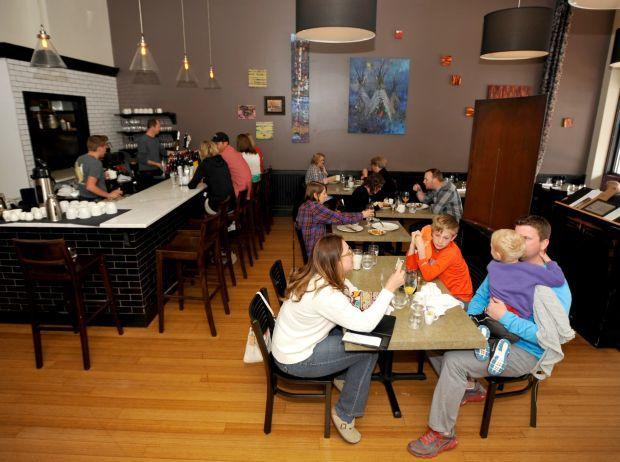 Elsewhere on Montana Avenue, at the McCormick Cafe Monday, a large plexiglass barrier at the counter separates customers from employees. The tables are spread out, and the once-self-serve coffee urns were moved behind the counter.
About half of the tables were removed to accommodate social distancing guidelines, and the restaurant now has three fewer employees for the time being, according to general manager Charli Perry.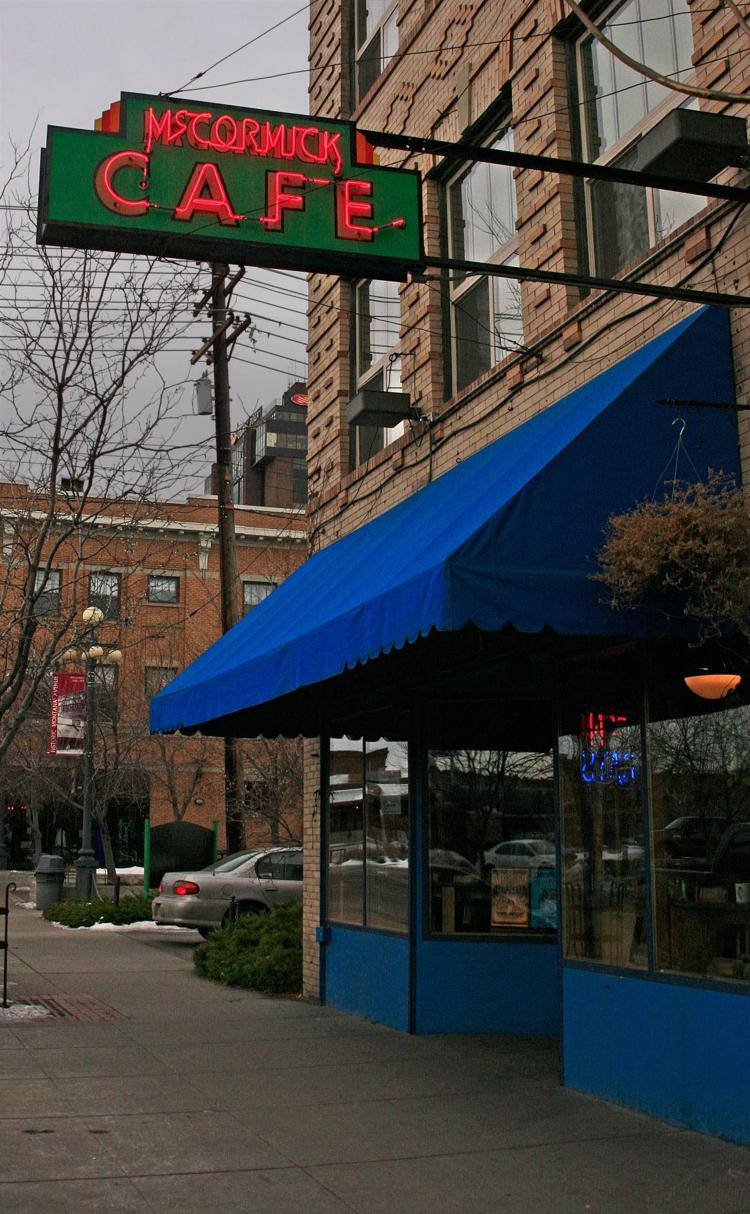 But space isn't the only issue, according to Mike Schaer, owner of the McCormick Cafe.
"When we went into a total closure, people who would be coming here got into a different schedule of eating at home or getting deliveries," Schaer said. "When we opened in Phase 1, we didn't have much traffic at all because people were doing something else."
Phase 2 has brought in more customers, but it's a slow process. Schaer is aware of other businesses feeling overwhelmed, since he owns about 10 different buildings along Montana Avenue that house businesses as tenants.
To help out, Schaer gave at least one free month of rent to businesses that needed it.
"I'd rather have them as tenants," Schaer said. " ... With restaurants, we were a little bit more generous because they were really impacted."
Schaer received about $50,000 from the Paycheck Protection Program for the McCormick Cafe, and it has helped, he said.
But as the uncertainty of how long the pandemic will last lingers, many restaurateurs don't know what the future looks like.
Griffin, with the Montana Retail Association, said supporting local eating establishments is the best way to help.
"I would just encourage the public to get out and support their favorite restaurants, eating and drinking establishments and retailers," he said. "They're all hurting."
---
Photos: Restaurants close amid coronavirus pandemic
Concerned about COVID-19?
Sign up now to get the most recent coronavirus headlines and other important local and national news sent to your email inbox daily.