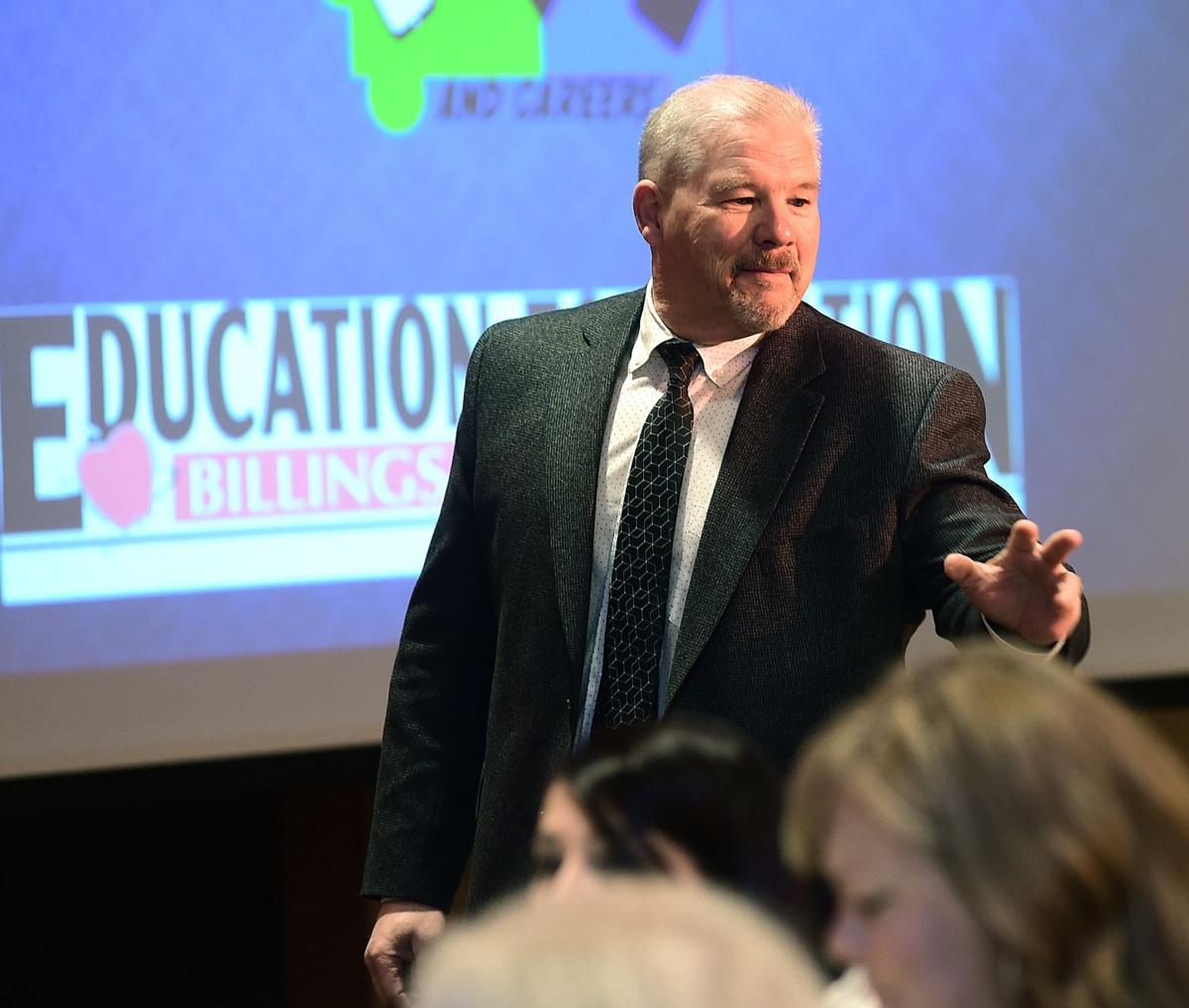 Ballots for Billings Public Schools' K-8 general fund levy election will be mailed out Friday, a reminder that for all the disruptions of the COVID-19 pandemic, the nuts-and-bolts of operating a Montana school district remain. 
Billings' administrators have framed the levy as a necessary lifeline for a district mired in a structural budget deficit. The $1.6 million ask would cost $9.79 per $100,000 in assessed property value. Ballots are due back to the elections office by July 7. 
Levies are a foundational part of Montana's school funding formula. State law sets a budget floor using a mix of state, federal, and local money, but local voters can choose to exceed that by up to about 20% by raising local property taxes. General fund levies affect funding for day-to-day operations, while other types of voted levies are more specialized, raising money for things like technology or building upgrades. 
Some Montana communities, like Bozeman, pass levies like clockwork. In others, like Billings, elections have swung both ways in recent years. 
Billings trustees leaned toward a levy beginning last summer, when administrators realized the depth of the structural deficit in the elementary district. There's enough money this school year to pay the district's bills, but it doesn't all come from sustainable sources. Administrators project that the deficit could worsen, and have announced cuts of about 40 full-time equivalent positions and 10% reductions in building operation budgets before the pandemic. 
Unlike last year's high school district levy, which was dedicated largely to new textbooks and career-focused staffers, the elementary levy isn't dedicated to any specific item.  
"This is pure operational — heat, lights, people," superintendent Greg Upham said, calling the budget deficit "probably the No. 1 issue in our district, other than COVID-19."
Levy passage wouldn't affect the previously proposed cuts, Upham said. 
"The reductions have to stay until we pull ourselves out of this," he said. "If we're unsuccessful with the levy, we'll look at further reductions."
District trustees voted to delay the levy election from its usual May date after elections officials warned that pandemic shutdowns would hamstring their ability to conduct a mail election. 
At one point, Upham recommended that trustees cancel the election altogether, citing economic disruptions. However, trustees decided to stay the course. It was a question that touched schools across Montana. 
Coronavirus 
The health and economic landscape is hardly settled; the budget picture is unclear heading into the next legislative session, and while Montana has reopened many business, COVID-19 cases persist in the state and in higher numbers in other parts of the nation. 
May elections that were held show that levies still received significant support. 
The Montana School Boards Association routinely surveys districts about levy results. This year, there was an uptick in passage rates, though it's a cloudy picture. 
About 87% of general fund levies passed, according to Lance Melton, who leads the school boards group. In recent years, that figure had been in the low 80th or high 70th percent, he said. Those figures were higher before the Great Recession, then dipped with the economic malaise and never fully returned to consistent passage rates topping 90%.
"Conventional wisdom might have been that you expected a greater number of them to fail (during the pandemic)," Melton said. "We saw a real validation of public support for the levies."
However, districts in Yellowstone County delayed elections. In the MTSBA survey, one-third of districts that decided not to run a levy cited concerns about the pandemic's effect on local economies. It's unclear what impact that could have had on passage rates. 
Economics were a concern for officials in Great Falls. Like Billings, the district has its sights set on a levy long before the pandemic. And passage in the city has been hit-or-miss in recent years. 
"When COVID hit, I think we all had to back up a step or two," Great Falls Public Schools superintendent Tom Moore said. But the district determined that money raised by the levy would be crucial to maintaining operations, especially when looking at challenges in the wake of remote learning last spring. They worked to be conscious of sweeping job losses and business shutdowns, but stuck to their guns. 
And voters agreed, by an almost 53-47% margin. 
Moore said that the circumstances of remote learning created an appreciation for both parents and teachers of each other's positions; of the difficulty of educating students, and the challenges of balancing that burden for parents. That "built some bridges," Moore said, that may have aided in levy support but also in general support for public education. 
"I really believe that this is kind of pivotal for the mindset shift," he said. 
Local control
Upham talks frequently about the mindset shift — that he's not after just this year's levy, but a culture of consistent levy passage and support for education.
He said that he feels like Billings has progressed toward that in his two years leading the district. 
"I think people are gaining a much greater understanding of the funding formula in the state of Montana, that levies are a part of that formula," he said. 
He cited "outstanding" support for last year's high school levy, and said that the amped-up social media use in that campaign could be a good sign for a pandemic-restricted campaign this year that will rely heavily on electronic means. 
Billings will get about $3 million in federal CARES Act funding to address educational issues created by coronavirus shutdowns, but that money can't be used to close pre-existing budget gaps, Upham said.
He also believes that the remote learning environment has also created a new appreciation for schools.
"I think they've garnered additional support, just because of the extended efforts," Upham said. "I think there's been a resurgence of the importance of public education."