A group of Billings elementary schools received national awards for their implementation of a hands-on science program. 
School District 2 started rolling out Project Lead the Way in 2014, with significant financial help from private donors through the Billings Education Foundation for Public Schools, including a $750,000 donation from Billings' Phillips 66 refinery. 
The program is now in all Billings elementary schools. Thirteen of those — Alkali Creek, Arrowhead, Beartooth, Bench, Big Sky, Bitterroot, Burlington, Highland, Meadowlark, Miles Avenue, Orchard, Poly Drive and Washington — were named Project Lead The Way Distinguished Schools.
The award was given to 214 schools in the U.S. 
A Thursday assembly at Orchard Elementary recognized the schools.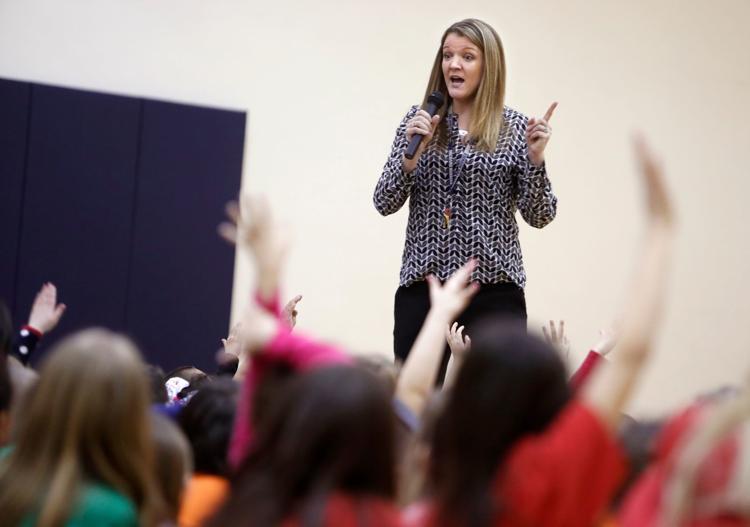 SD2 has pushed course options that expose students to career paths sooner, and has framed access to science, technology, engineering and math courses as a crucial step in that process.  
"Thank you for inspiring our kids to think about things they wouldn't think about before," Phillips 66 human resources director Mark Wade told teachers and administrators. 
His message to the kids was a little different. 
"The key things right now for you is to have a lot of fun."