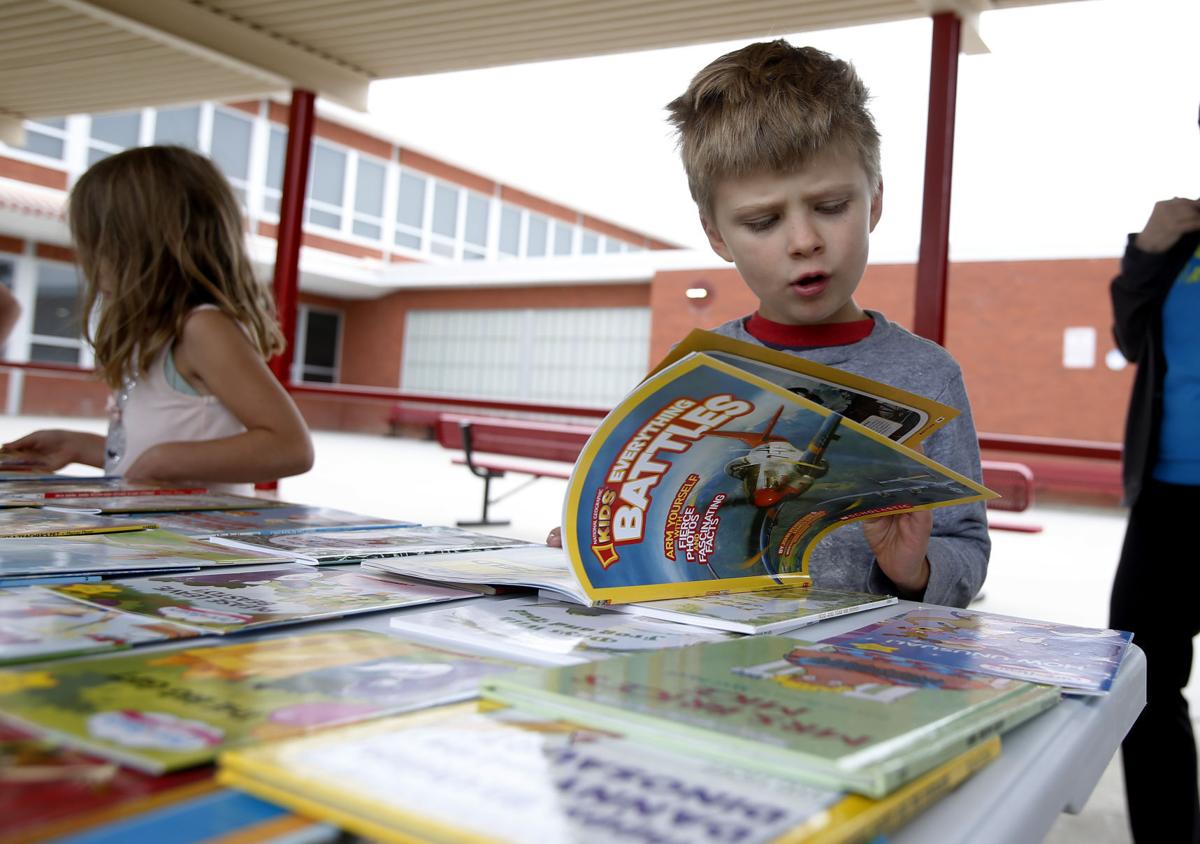 More families than expected are requesting that their children take classes remotely during the upcoming school year, according to Billings Public Schools superintendent Greg Upham. 
The district's initial estimates were that between 10% and 15% of students would request remote learning for reasons related to the ongoing COVID-19 pandemic, Upham said, but a recent uptick in requests has made him think that figure could be higher. 
That could be a local reflection of a national trend; a large number of parents have serious concerns about sending their kids back to school. One national poll found that more than half of parents would seriously or somewhat consider switching to at-home learning if school reopened in the fall. 
The district plans to issue a survey on the topic to help them get a better handle on the issue, which is crucial to plans for the upcoming school year. 
A trio of guidance documents from state groups and recommendation from the American Academy of Pediatrics — a favorite of Upham's — all suggest that districts make remote accommodations for students with risk factors that increase their likelihood of COVID-19 complications. 
In Facebook videos, Upham has emphasized that students with special needs who have formal learning plans and those with medical issues will be able to request remote learning. 
He's pushed anyone with questions to contact the district for more information. Chris Olszewski, a district administrator who specializes in curriculum materials, is leading remote planning efforts: olszewskic@billingsschools.org.
Ultimately, interest in remote learning could be something of a "win-win," Upham said.
With fewer students in district buildings, it improves the chances of being able to realistically implement social distancing — something that Upham has said is very challenging in a regular school building. 
It can also help the district better prepare remote learning efforts to offer a better education than the abrupt shift to online-only and paper packet instruction that occurred this spring. 
"That was an extreme challenge; instructions suffered, students suffered, teachers suffered," he said. 
Remote learning requires a different type of preparation and a different skill set for teachers, Upham said. His feedback from teachers is that trying to teach effectively both online and in person simply won't work.   
With some teachers having their own risk factors for complications of COVID-19, it could provide a population of educators for online-only efforts, he said.
However, to make those plans, the district needs a solid estimate for students that will require remote learning.  
Billings schools continue to target mostly in-person instruction for when school begins Aug. 24. The district is yet to release its plan for coping with COVID-19, but Upham has said that masks will likely be required for students and staff.
He's also expressed a wariness of a widespread in-person/remote hybrid, or schedule changes like half-days or every-other-day, citing concerns about effects on families and an inability to control students' actions outside of school. 
The pediatrician's group guidance that Upham often highlights focuses on a primary goal of having schools open for in-person instruction. It recommends several safety precautions and conditions for that reopening, but it's often more pragmatic than guidance from groups like the CDC. 
For example, where the CDC recommends six feet between desks, the APA recommends three feet if six feet isn't possible. While the CDC recommends not using cafeterias and feeding students in classrooms, the APA recommends changes like schedule tweaks for reducing the amount of students in cafeterias but still using them.
It calls for a focus on strategies other than those that limit the number of students in school each day, though it rules nothing out. 
In a Tuesday Facebook video, Upham responded to a parent question about general concerns with sending students back into schools. 
He acknowledged that he ultimately had only so much to offer families with concerns — that any in-person plan will have risks and trade offs, and families will have to evaluate them for themselves.  
"I'm being very honest with you, I don't know how to answer that question for you," he said. "That's the best answer that I can give you… this is not easy. It's not easy for any of us."
Concerned about COVID-19?
Sign up now to get the most recent coronavirus headlines and other important local and national news sent to your email inbox daily.