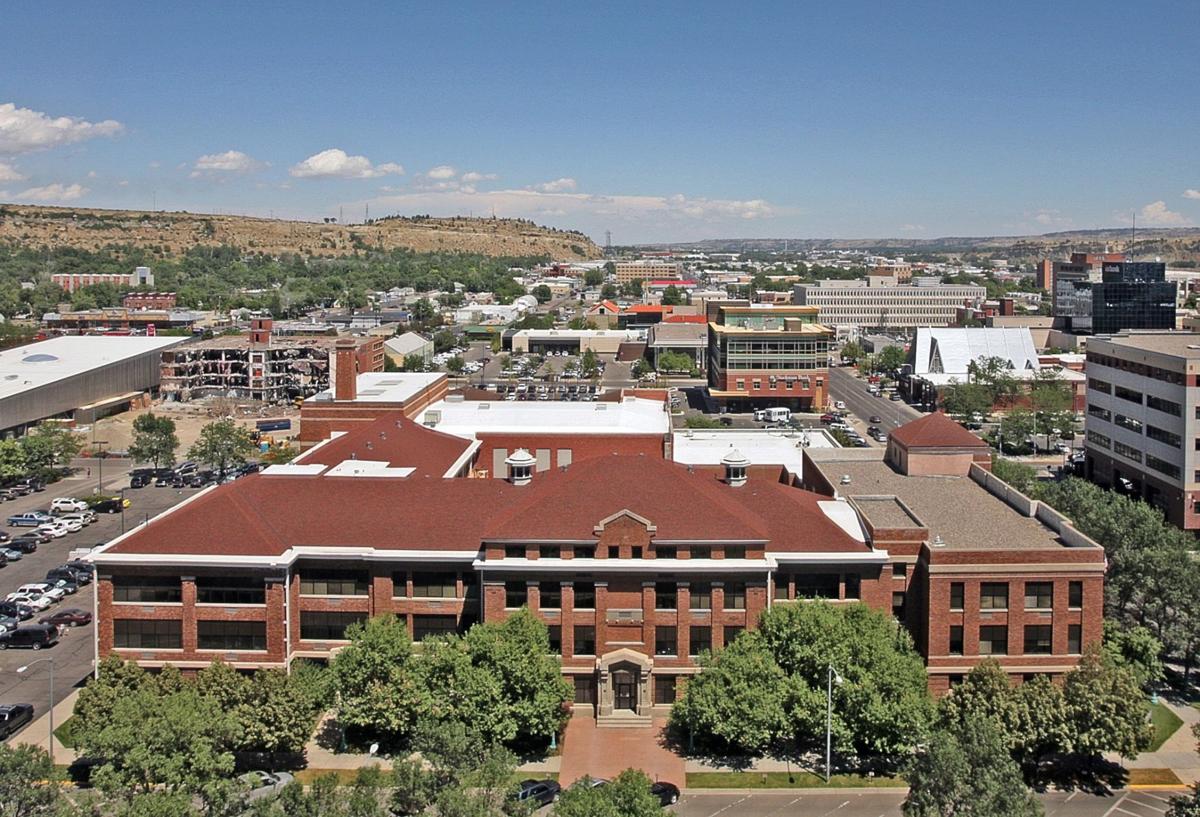 Billings elementary and middle schools are aiming to slice almost 40 full-time equivalent staff positions as the district grapples with an elementary budget structural shortfall.
District administrators have been meeting with staff informing them of the cuts. No pink slips have been handed out, as most cuts are only recommendations. The district hopes to accomplish the cuts for licensed educators through attrition, retirements and reassignments.
Reductions are slated for elementary school intervention programs, the gifted and talented program, library programs, music, general education, support staff and administration. 
The cuts would save $2.6 million through the 2020-2021 school year. Combined with a 10% reduction in building operational costs, the cuts total $4.2 million. 
Superintendent Greg Upham said he focused on prioritizing school safety, meeting state accreditation standards and reducing rather than eliminating programs. 
"We can't keep things the same. It's just going to be impossible," he said, calling staffing cuts "absolutely unavoidable." 
The rationale for some of the cuts in a memo Upham shared Wednesday reflects those. For example, the cut of 11 interventionist positions would reduce staffing levels by about half, to those before a 2017 operating fund levy passed. Interventionists aren't required by state accreditation standards.
Nor is a gifted and talented program; cuts to the district's Quest program would reduce the program's scale but not eliminate it. Music cuts would eliminate fifth-grade orchestra and band programs, which aren't required by the state. The memo says the general elementary music program will work to expose students to more instruments. 
Cuts to library programs will bring staffing requirements up to a "razor's edge," Upham said. 
The leaders of employee unions in the district were also informed about the proposed cuts. 
"Cuts are always hard," said Rachel Schillreff, president of the Billings Education Association, which represents local teachers. "They're always going to affect somebody and a student and a teacher and the community.
"In an ideal world, we wouldn't have cuts," she said. "We still see them as recommendations."
Early plans
The district previously announced that it would target $4 million in cuts on the heels of a report confirming that the district faced a structural shortfall that is likely to worsen in coming years. 
The elementary district budget had a $4.3 million shortfall this year among its year-to-year funding streams that had already been trimmed to $3.5 million. The district has enough money from all funding sources to fill this year's hole, but has warned that not all of that money is reliable from year-to-year. 
According to the budget report, under the best economic and budgetary circumstances with a moderate enrollment increase, the $4 million in cuts will pare down this year's deficit and keep it manageable in the future. Revenue would keep pace with rising labor expenses, and five years out the deficit would be only about $380,000. 
But under the worst-case projections, labor cost increases would far outpace rises in revenue, and the deficit could balloon to $6.7 million in five years. 
The district's estimate for what's most likely lies in between, projecting a deficit that would increase to $5.6 million in five years. 
Schillreff noted that projections frequently shifted based on enrollment and changes to state law. 
"Projections are always going to be such," she said. "We just do our best."
None of the district projections assume that an operating levy would pass. Montana law sets minimum school budgets, then asks local taxpayers to contribute up to another 20% to general fund budgets that pay for schools' basic operating expenses. 
Upham has said he'll push trustees to offer a levy this spring, which projections shared Monday said could raise between $1.3 and $1.6 million. During subsequent years, additional levy passage could raise another few hundred thousand dollars. 
The proposed cuts don't plan for levy passage this spring, Upham said, but if a levy passes it doesn't mean that the cuts would be erased. He cautioned that if the budget shortfall widens, then more cuts could be on the table. 
"That's a real possibility," he said. "That's not a scare tactic, I just want to be very transparent."
Budget roots
The district has added staff in recent years, but also has a history of cuts. Tight budgets were common in the 2000s and early 2010s, and the district recommended $1.9 million in cuts in 2010 as it feared a budget shortfall of more than $5 million could materialize in a few years. 
As enrollment boomed, the shortfall didn't materialize, but a class-size crisis did. State regulators dinged the district first for a shortage of counselors and librarians in 2010, then for widespread too-large classes in 2012. 
That led to the plan to build two new middle schools as part of 2013's $122 million elementary bond. At the time, most district officials were adamant that the budget could handle the additional staff and operating expenses, though some expressed concerns. 
The new middle schools have been a driving factor that's raised the proportion of staff salaries and benefits to 96% of the district's budget, far above recommended levels of about 90%.
"The solution to the problem is in the amount of employees that we employ," Upham said. 
Upham has cautioned that the middle schools aren't the only factor, and stood by the decision to build the schools as the right move. 
As trustees have learned of the budget shortfall, much of their ire has been directed toward the state funding formula. Multiple trustees have pointed to provisions they say shortchange large districts, and especially Billings, as the state's biggest. Upham has echoed those concerns.
He said the budget cut proposal will be discussed at the upcoming school board meeting slated for Jan. 27. 
Education reporter Matt Hoffman's favorite five stories of 2019
Education reporter Matt Hoffman presents his five favorite stories of 2019.
I'm OK with spending a few hours curled up in my desk chair with a nice cheap gas station coffee and the latest report on rural teacher shortages or federal school funding. 
There are plenty of exciting things about reporting (I once found a guy who was hypothermic and wandering aimlessly after he fell through ice into the Mississippi River and drove him to an ambulance), and it's important for me to get out of the office and into classrooms. But understanding how what I see in those classrooms fits into national education trends and best practices requires, well, homework — boring stuff like parsing dense studies and listening to tapes of public meetings.
Stories about a school safety panel or new summer school program don't get the most clicks. Sometimes they get the least. But they help unravel complicated issues that trickle down to affect thousands of Montana students. 
Below are stories about: why suicide is a more pressing school safety issue than shootings in Montana; why a substitute teacher shortage can have ripple effects across a school; why signing up students for a federal homelessness program matters; and why a summer preschool-lite program can help level the playing field for students. 
The math wizards among you will note that there's only four, despite this being billed as a list of five. My fifth choice was from reporting off of my usual education beat. It told a small part of the story of the Dooley Church, and the collapse of the last building in a Montana ghost town. 
No laws will change after the church's fall, and there's no ripple effect on money or resources in schools. But people cared deeply about the church.
Months after the story ran, I got an email from a woman whose grandmother was baptized at the church with an accompanying photo. Weeks after that, I talked to a bartender who played in the church as a child. 
For a lot of people, it mattered.