As a handful of Montana schools decided to close for the rest of the school year, leapfrogging Gov. Steve Bullock's April 24 order, Billings Public Schools' superintendent said the state's largest school system should join them. 
"It's in our best interest to remain closed for the remainder of the year. I've done a lot of soul searching with this," Greg Upham told trustees Monday night. 
Lockwood, Conrad, and Browning are among Montana schools who have decided to close campuses and continue remote learning plans for the rest of the school year.
School District 2 hasn't made a decision. But Upham said he'd like to make one "as soon as possible."
His stance is driven, in part, by concerns about how to operate a school with social distancing restrictions in the event that schools were to reopen with additional requirements. 
"I don't believe that we can social distance in a school," he said. 
John Felton, the Yellowstone County Health Officer, also addressed trustees and backed up Upham. 
"I think reopening is not a good idea," he said. "There is a significant risk of transmission of disease when school's in session."
But he understands the difficulty of making sweeping decisions. 
"We're not in the position of making choices between a really good choice and a really bad choice," Felton said. 
Masks and social distancing both would be impractical at best, and potentially impossible, he said. And the ability of the new coronavirus to spread before someone has symptoms is problematic.
Felton warned of reopening schools and businesses and lifting social distancing restrictions too soon, resulting in a second wave of cases.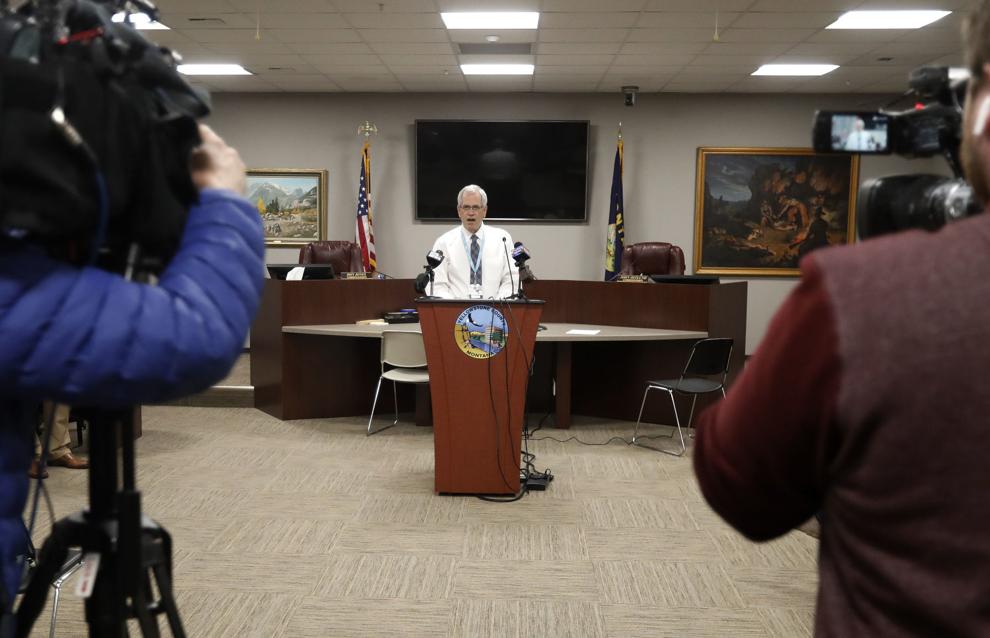 "The last thing that we want to do is go backward," he said.
However, Felton didn't say that he had any plans to shut down county schools with a sweeping order in his capacity as county health officer.
"This is not my decision," he said. "This is yours."
Trustee Janna Hafer asked about the prospect of not returning to school in the fall for the next school year. Felton didn't commit to any scenario, but said that testing, herd immunity, and vaccine availability will be factors. 
"At some point, we're going to go back. And there will be risk associated with that," Felton said. "We have to figure out how best to manage that."
While Gov. Steve Bullock's school closure and stay-at-home order extends only through April 24, a group of state education officials are telli…