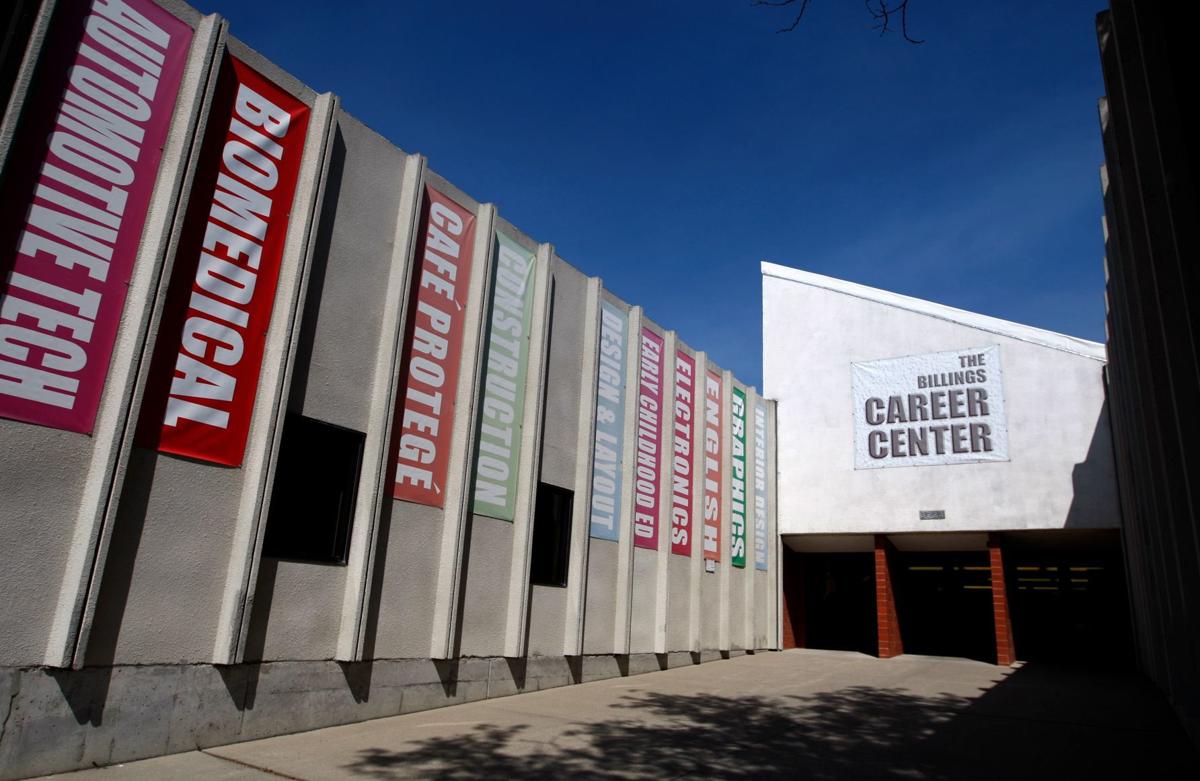 Billings Public Schools wants to renovate its high schools. Exactly what that looks like is far from certain. 
But the district may be zeroing in on a date for a future bond vote. Superintendent Greg Upham suggested that the district target the spring 2021 school election during a Tuesday district committee meeting.  
The bond discussion still has innumerable moving parts, including:
Then there's Upham's aggressive push that trustees think outside the box. He's unceasingly asked other administrators and trustees to examine "the system," arguing that bedrock structures like the current school day, calendar and course structure may not meet student needs. 
During school tours and bond discussions in August, Upham pushed trustees toward thinking about how changes to "the system" would require different building needs.
"Is the bond just to put new roofs and new boilers in? Or is the bond to support a vision?" he said, pushing trustees to consider the latter. "The education format, the education system, should define the facility."
The concept isn't terribly unlike how the district coupled moving from a grade 7-8 middle school model to a grade 6-8 model with a bond that built two new middle schools — except that Upham is asking trustees to think bigger. 
So far, that hasn't resulted in any concrete plans. Instead, during the August planning meetings, Upham declared that the district wasn't close to being able to solidify construction proposals. 
At Tuesday's meeting, trustee Janna Hafer emphasized the importance of developing solid plans sooner than later. 
"We need to have a plan of attack," she said. "That's not very long."
It's unlikely trustees would consider building a new high school. When bond talk revved up before previous superintendent Terry Bouck's retirement in 2018, he consistently shot down the concept. Upham has continued to say that enrollment projections don't support another high school building.
Instead, talk has gravitated toward targeted remodels or additions at Senior, West and Skyview high schools, and perhaps a more extensive update of the Career Center. 
There's little doubt that trustees will also try to gauge the community's willingness to open its pocketbook. In advance of the 2013 $122 million K-8 bond, trustees surveyed voters on three possible plans and price tags. Results supported the $122 million option. 
Trustees have also talked frequently about tax fatigue. The district plans to offer an elementary levy on the May 2020 ballot to raise money for operating expenses. Upham has emphasized the importance of levy passage as the district tries to close a structural shortfall in its K-8 budget. 
Daylis Stadium and its aging grandstand continue to hold the gaze of School District 2.