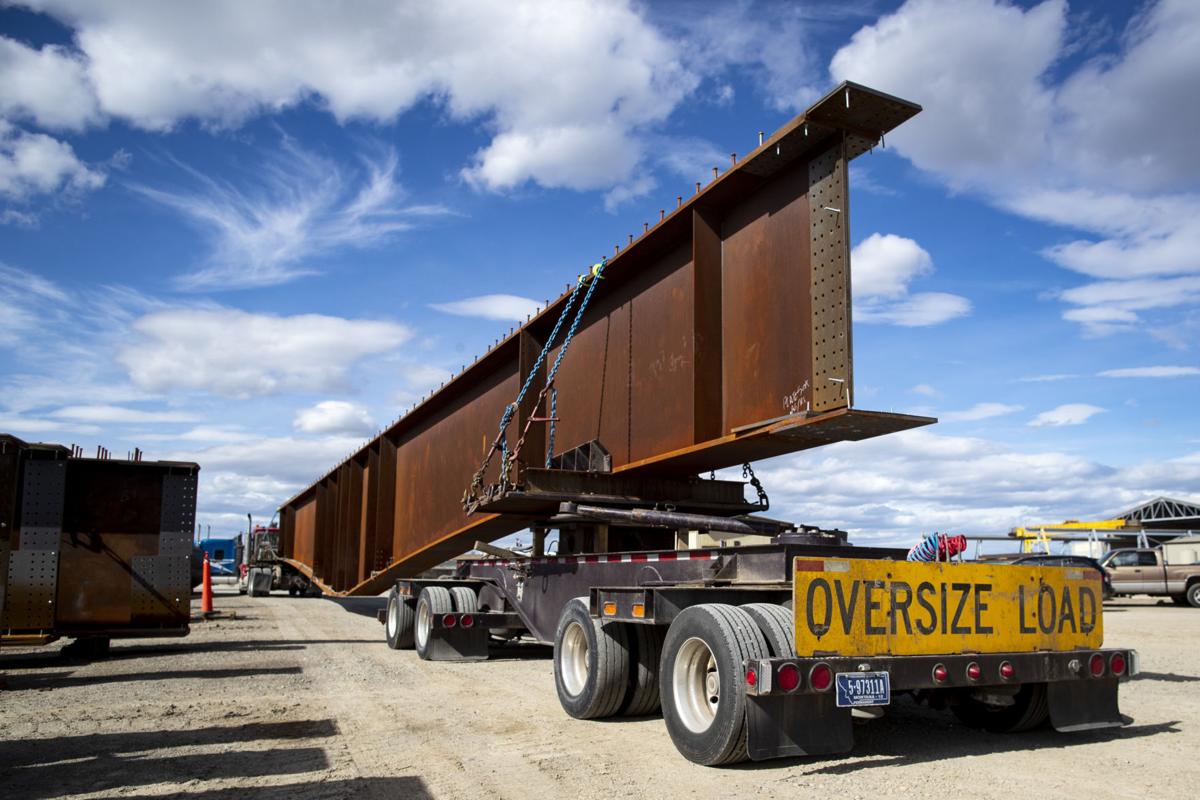 The secret is the cranes.
TrueNorth Steel, tucked in on the southwest corner of Billings, is producing the massive steel girders required for the new Yellowstone River Bridge near Lockwood. The bridge, currently under construction, is being built as part of the Billings Bypass project, a large-scale Montana Department of Transportation project that will connect Lockwood to the northeast end of the Billings Heights.
"It's a good size project," said Nick Zacher, TrueNorth's project manager for the bridge girders. 
In order to manufacture girders the size required for the project, a company needs cranes that can lift them. TrueSteel has a number of 20-ton cranes on site that can do just that, Zacher said.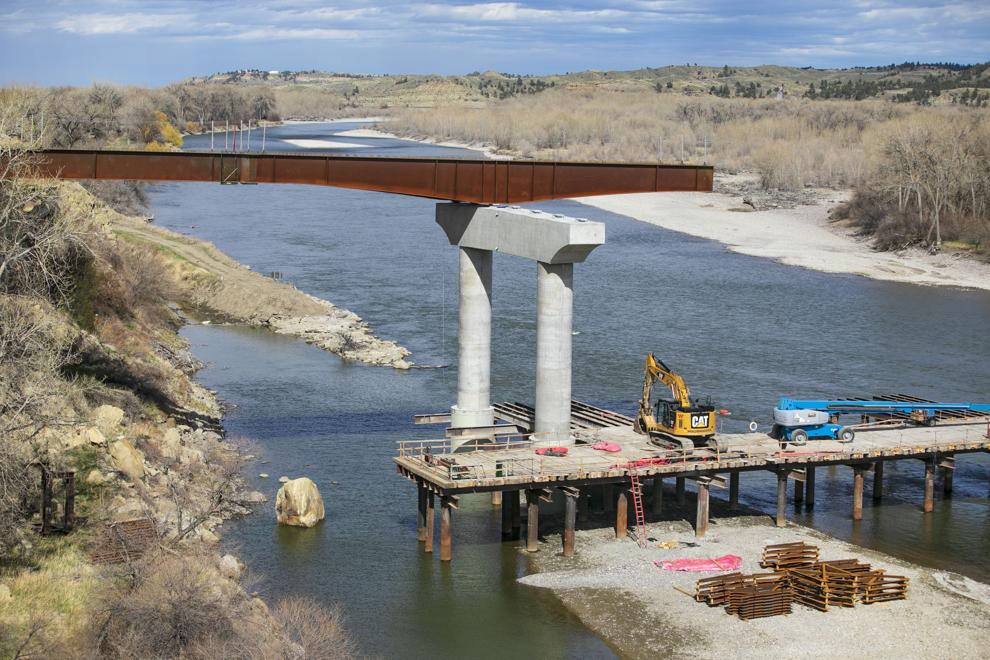 TrueNorth has manufactured 112 girders for the Yellowstone River Bridge. The longest is 146 feet, and the heaviest is 78,000 pounds or 39 tons. 
TrueNorth, based in West Fargo, North Dakota, bought out Roscoe Steel in 2013 and bulked up its capacity, increasing its ability to handle large-scale projects like the Yellowstone River Bridge. The bridge itself is being built by Wadsworth Bros. Construction out of Draper, Utah.
"This one for us is right in our wheelhouse," Zacher said. 
TrueNorth has a facility in Missoula that manufactures prefabricated pedestrian bridges and another in Rapid City, South Dakota that produces almost nothing but bridge parts and components.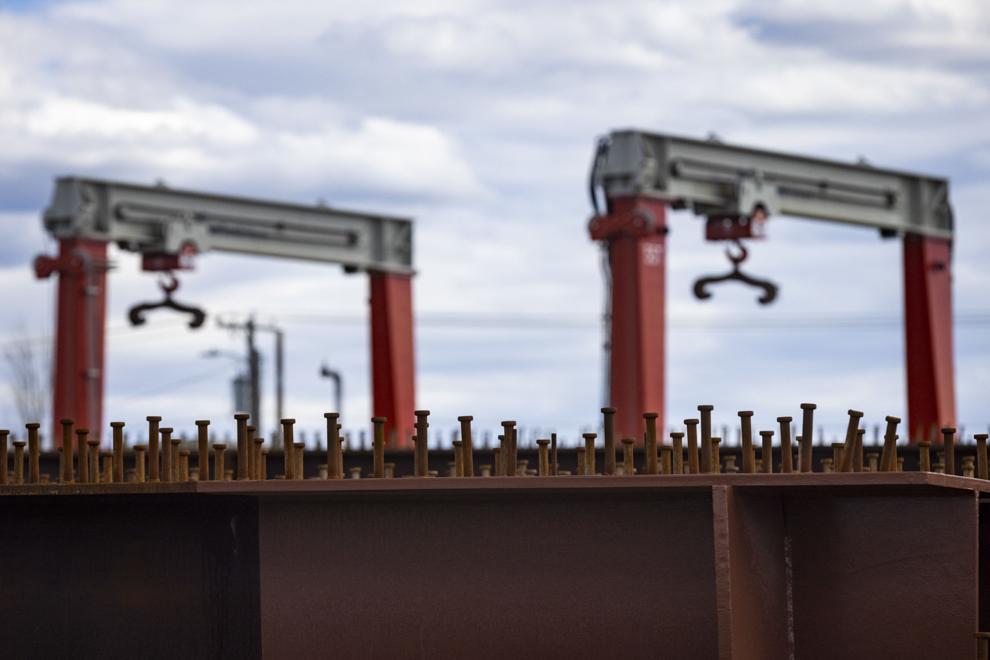 The Yellowstone River Bridge will include four traffic lanes and feature a 10-foot wide pedestrian pathway. It's slated to cost $30.1 million and will take two years to finish. The bridge will connect a soon-to-be constructed Johnson Lane interchange in Lockwood on the south side of the Yellowstone to the intersection of Highway 312 and Highway 87 in Billings Heights on the north side, which was built in 2019.
In all, the Billings Bypass Project is a six-phase, multi-road construction project that will take six years to complete and cost $100 million. Right now it's projected to finish in 2025. 
It's a point of pride that TrueNorth is involved. Zacher likes that a local steel manufacturer is producing the girders that will be used just down the freeway from where they're located. 
"Our guys on the floor love building a bridge they can see go up," he said.