When a group of students from the Billings Career Center took on a project to build a custom wheelchair-accessible, horse-drawn buggy, they quickly learned it would not go smoothly. 
They searched far and wide for designs, not finding much. They made dozens of changes in design and construction over two years, using input from veterans in a horse therapy program.
On Tuesday, it was ready to roll. Students in the Skills USA program gave the cart to Horse Spirits Healing, a local horse therapy group that caters to veterans. It had an easy trip around the level floor of the Career Center commons, but at least one veteran was ready for more.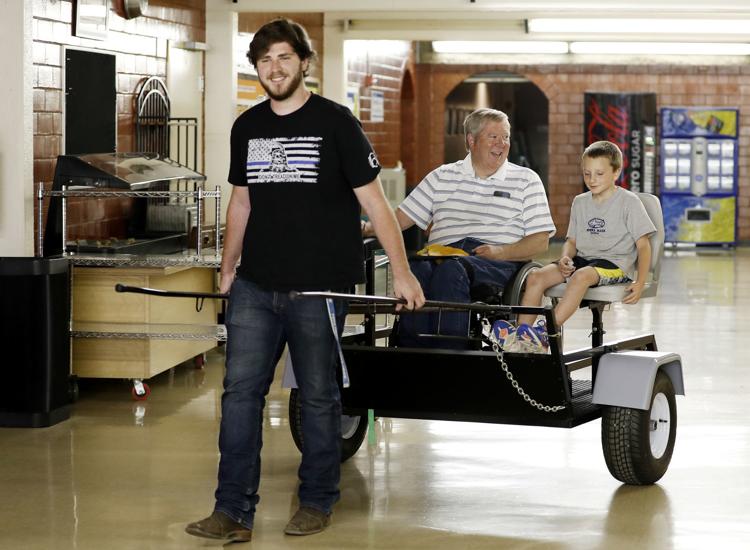 "I'm looking forward to trying it with a horse," said Vietnam veteran Bob Crandall.
Crandall, who uses a wheelchair, helped get the project started. He was working with the horse therapy program, but found that saddle options weren't a good fit.
"We were looking at, 'Was I going to be able to ride a horse?' " he said.
Paul Gatzemeier, who co-owns the Intermountain Equestrian Center and helped found the therapy program, found designs for a custom build online from someone in Scotland. He created the first model, but an option for improvements soon presented itself.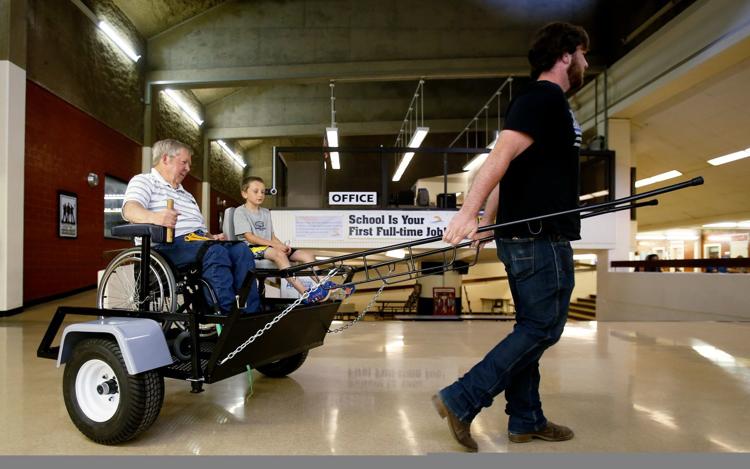 "(Career Center teacher Ken Adams) said, 'You know, we've got a class here that can help with that,'" Crandall said.
You have free articles remaining.
Dan Nelson was one of the students in that class.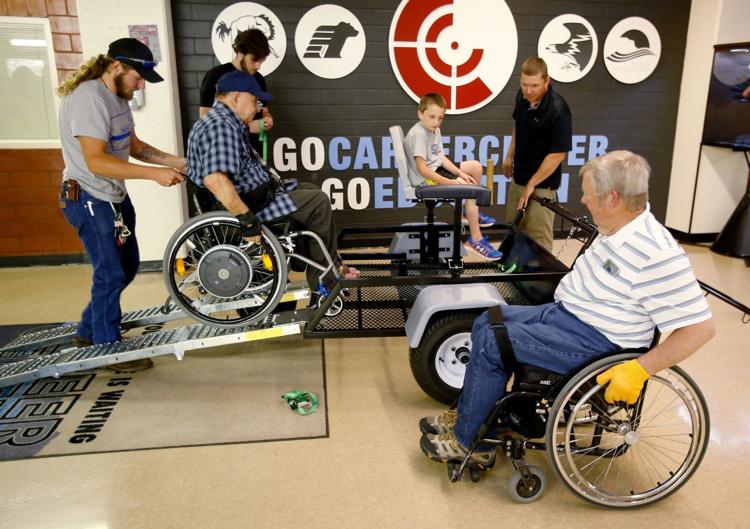 "I was like, I kind of want to make one of those," he said. "I couldn't wrap my head around how you would get a wheelchair on there and another person at the same time, keep the weight down, and keep it relatively small."
Nelson, a 2018 graduate, and other students worked with Crandall and Tom Scott, a retired engineer and veteran who uses a wheelchair. For most of the students it was the first project they'd started from scratch, without much of a blueprint, and worked with a client on.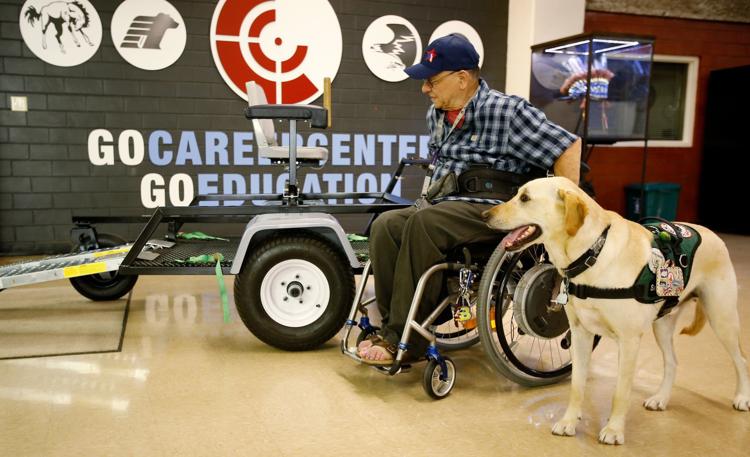 "Pretty much everything was made by these guys," Adams said.
One of the biggest challenges was making sure the cart didn't turn into a bucking bronco.
"Just the balancing was probably the biggest part," Nelson said.
Thanks to the tinkering, the new model weighs only about half as much as the first version of the cart, and it is designed to avoid putting extra weight on the horse pulling it. 
During test drives Tuesday at the Career Center, Scott pulled aside Nelson. The cart's back wheel had a tiny flutter, and Scott reckoned he had a solution that he'd had to use many times himself — on the front wheels on his wheelchair.