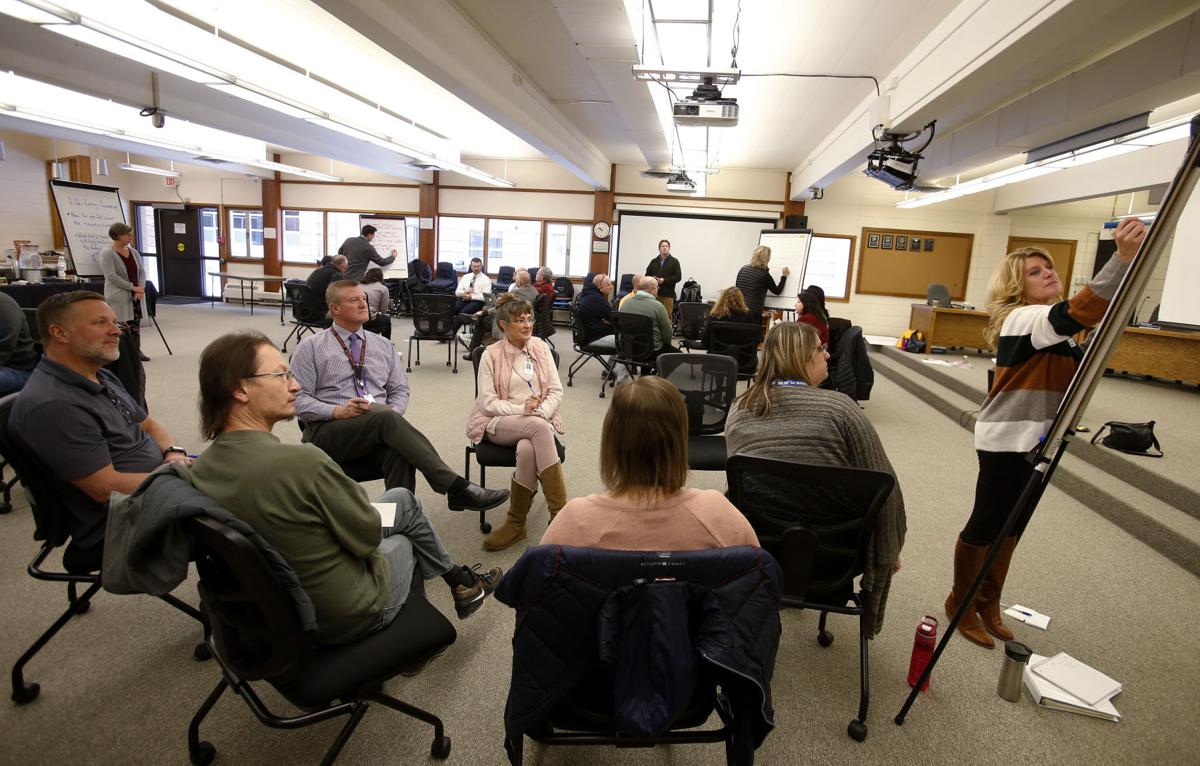 Negotiations between School District 2 and Billings educator unions are encompassing COVID-19 working conditions in addition to the usual contracts. 
So far, the district and a coalition of employee unions have reached an agreement that requires masks for students and staff in most situations — and requires the district to provide masks if needed. 
The COVID-19 negotiations and the district's reopening plan have taken precedence over the usual contract negotiations, which the local teacher's union president said may be pushed into the school year. 
"I don't think we can avoid it, knowing that our first priority is making sure our return to school is safe and well thought out, we know that negotiations may not be our priority," said Rachel Schillreff, who leads the Billing sEducation Association. 
So far, the mask policy is the only agreement in the COVID-19 negotiations. The biggest remaining item is a leave policy for employees required to quarantine or who have health problems related to COVID-19 positives or exposure, superintendent Greg Upham said. 
He hoped the COVID-19 negotiations would wrap up before the school year begins Aug. 24. 
A July survey conducted by the teachers union showed that local educators have significant concerns about the safety of returning to in-person schooling. About 65% of educators were concerned about the effect COVID-19 could have on their own health, and 85% were concerned about the wider effect on the school and district.
So far, the district and teacher's union have met three times in July for early talks.
In a departure from past years, the meetings were not noticed as public meetings. Upham called that "an error."
"The plan would be that they're publicly noticed," he said. "That may be an error on my part."
That talks would extend into the school year isn't unprecedented. The three-year pact that expired after last school year wasn't reached until mid-October. 
Before the pandemic hit in March, it appeared that a structural budget deficit would take center stage in the negotiations. When voters passed a general fund levy this summer, it helped with the budget situation but didn't solve it. 
Upham said that the issue is still a front-burner topic, but that the consensus model would be helpful trying to link the a contract to a multi-year budget fix. 
"The negotiations are an ongoing process," he said. "We want to stage this so that we know moving forward in years to come, the direction that we would want to go or need to go."
Part of that includes state revenue. While Montana's school funding formula is largely etched in statute, there are widespread national concerns about the effect coronavirus-related economic shutdowns will have on state revenues, and therefore school budgets. 
However, state revenue concerns aren't a new thing, Schillreff said. 
"There's always a concern that that's going to affect school budgets."