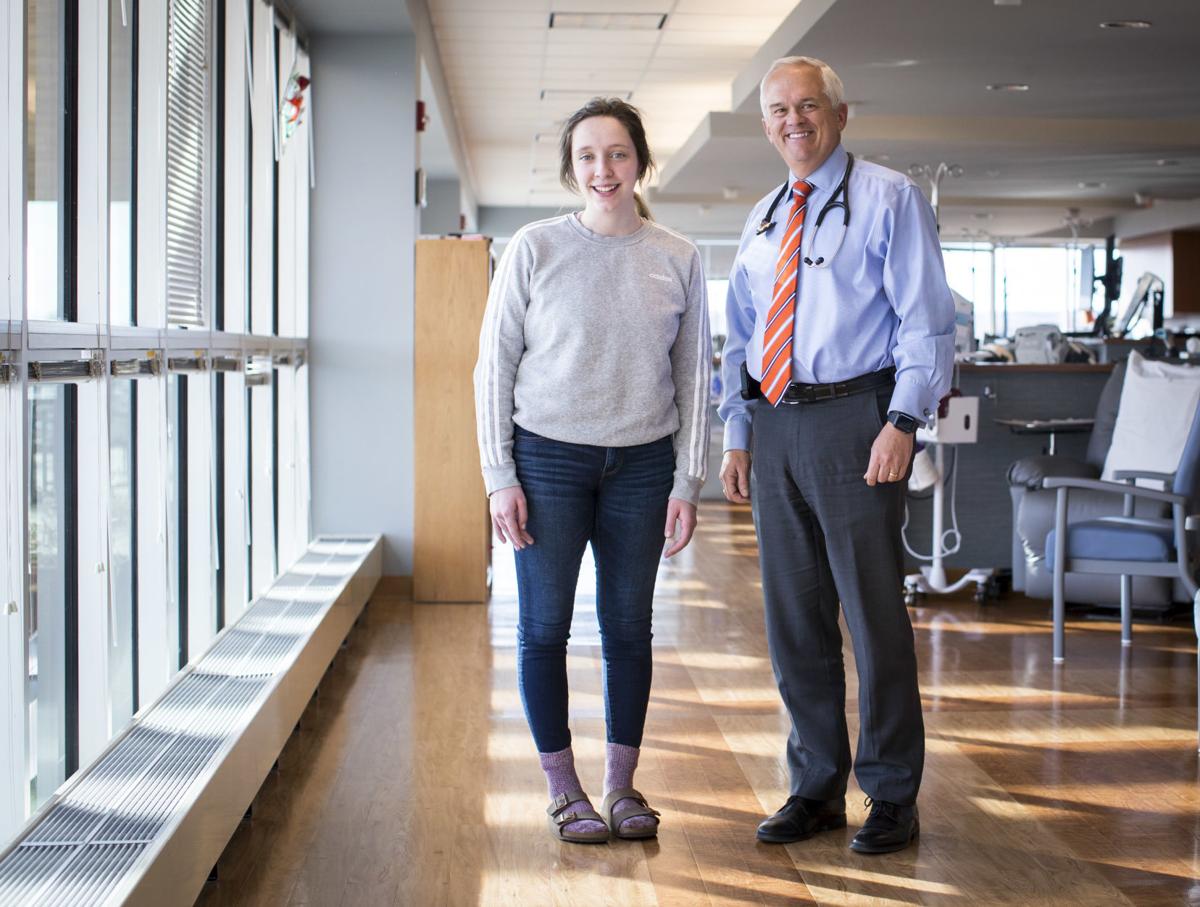 Rachel Hamilton's hobbies include baking, riding horses, studying Spanish and avoiding hospitals.
Hamilton was a senior in high school when she started having symptoms in late 2018. She was finishing her fall semester taking dual credit classes at Montana State University Billings when she started feeling a pain in her back and had difficulty breathing.
When a chiropractor didn't help, she started visiting hospitals. Doctors first believed she had pneumonia until a blood clot in her lung required treatment. They even considered parasites and amoebas as her symptoms and pain persisted.
Finally, doctors found a bleeding tumor in her liver. Hamilton was taken to the Hunstman Cancer Institute in Salt Lake City, where doctors diagnosed her with liver cancer in January 2019.
But Hamilton wasn't devastated about her diagnosis. Her family's support and her Christian faith helped her be at peace with whatever came next.
"I was just very relieved because it was a long time of not knowing what was wrong," Hamilton said. "I was really relieved to have the answer."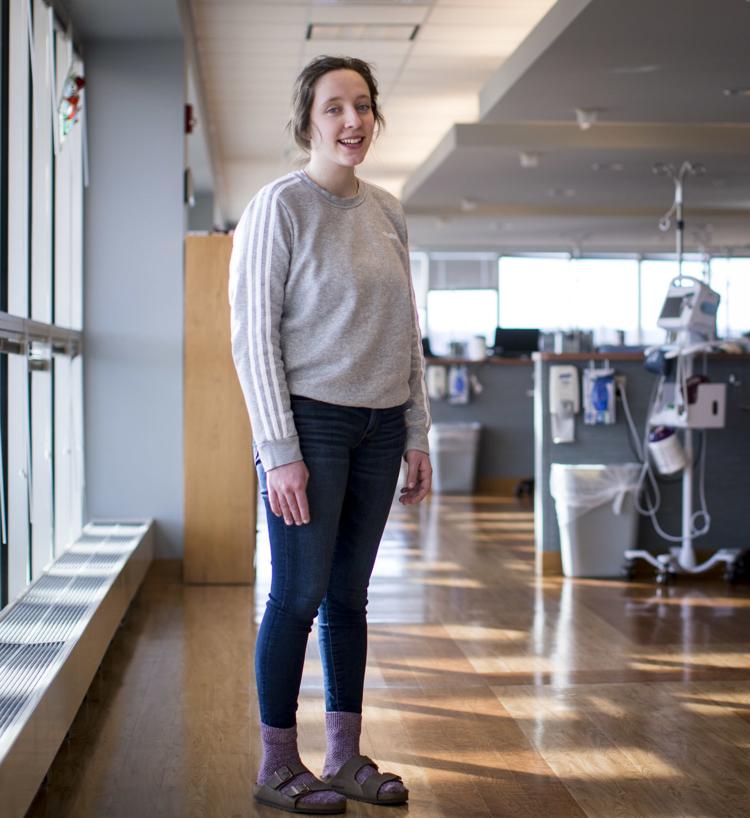 Liver cancer is commonly linked to cirrhosis, or the scarring of the liver due to long periods of disease and damage. While Hamilton had no symptoms of that, she was treated with chemotherapy and immunotherapy, which helps the body recognize the tumor as foreign. Eventually the cancer spread to her lungs.
The formation of liver cancer in a young person is so rare, the chances of it happening are one in a million.
"It's incredibly rare for young adults to have liver cancer, especially someone with no risk factors," said Dr. Patrick Cobb, medical director at St. Vincent Healthcare Cancer Centers of Montana. "So this is not the typical liver cancer that you usually think of, so no one was considering this as a possibility."
After Hamilton underwent weeks of treatments, Dr. Glynn Gilcrease III at the Hunstman Cancer Institute called Cobb. Nothing else could be done, he said. Hospice care was the next step.
Hamilton arrived at the St. Vincent Healthcare Cancer Centers of Montana in Billings in February, which specializes in medical oncology, radiation therapy and more. She was brought inside in a wheelchair. At the time she weighed only 94 pounds.
She began taking high levels of narcotics through a pump to treat her pain.
"As you can imagine, getting a call like that for a 19-year-old, it's pretty striking," Cobb said.
Even though the chances weren't promising, Gilcrease III suggested one more possible treatment option. DNA sequencing looks at a tumor's genetic code to find abnormalities that could be targeted with medication. It's no guarantee, and it works only for certain types of cancers, Cobb said.
The same June day when Hamilton entered hospice care, Cobb received a call from Gilcrease III. He had discovered an abnormality called ALK in the tumor's DNA, and Gilcrease III wanted to start Hamilton on a drug called Crizotinib. The abnormality is rare, Cobb said; he's seen it in only one of the dozens of patients he's treated. It's commonly found in those who have lung cancer.
In the most basic terms, the pill targets the abnormality and keeps the cancer's DNA from making a protein that causes the cancer, Cobb said. The pill is taken once a day and isn't as toxic as other forms of therapy.
After the prescription was approved, Hamilton took the medication for about a month, visiting the Huntsman Cancer Institute every few weeks. She returned to the St. Vincent cancer center in August a totally different person.
Her skin was pink, she had gained weight and she was walking on her own.
"When that happened, it was a good day," Cobb said. "It was one of those where it reminds you of why you go into this (profession)."
The Human Genome Project, which worked to sequence the human genome from 1990 to 2003, was a catalyst to contributing to this new treatment, Cobb said.
St. Vincent Healthcare is partnering with Strata Oncology, a company that offers free DNA sequencing for cancer patients. Pharmaceutical companies pair drugs with certain DNA abnormalities to treat the cancer.
Because Hamilton's cancer spread to her lungs, she will continue to take the medicine even after symptoms subside. There isn't a blueprint for her treatment, Cobb said. The plan is to keep her on the medication as long as her body can tolerate it.
"Even though the disease might be gone on a scan, it's possible there's still disease left behind," Cobb said.
When asked about the most difficult part of being sick with cancer, Hamilton struggled with the fact she was getting better.
Having support from family and friends made coming to terms with death easier, she said.
"Your priorities just really shift," Hamilton said. "So once you start getting better, it's like, oh shoot. I need to start worrying about my grades again and be a responsible adult."
As she continues to heal, Hamilton doesn't plan to waste any time. She is majoring in Spanish at Montana State University Billings, and accepted a law fellowship to Spain this summer with a goal to work in immigration law. She coaches volleyball, likes to bake, and regularly rides her horse, Dutch.
Being sick has taught her a lot about life and what it means to have a support system.
"As far as perspective, it's shown me that prayer is very powerful," Hamilton said. "I'm very lucky to have had so much support."
A young couple was caught by surprise to learn not only that they were pregnant, but also that their baby would be born with her intestines outside her body.