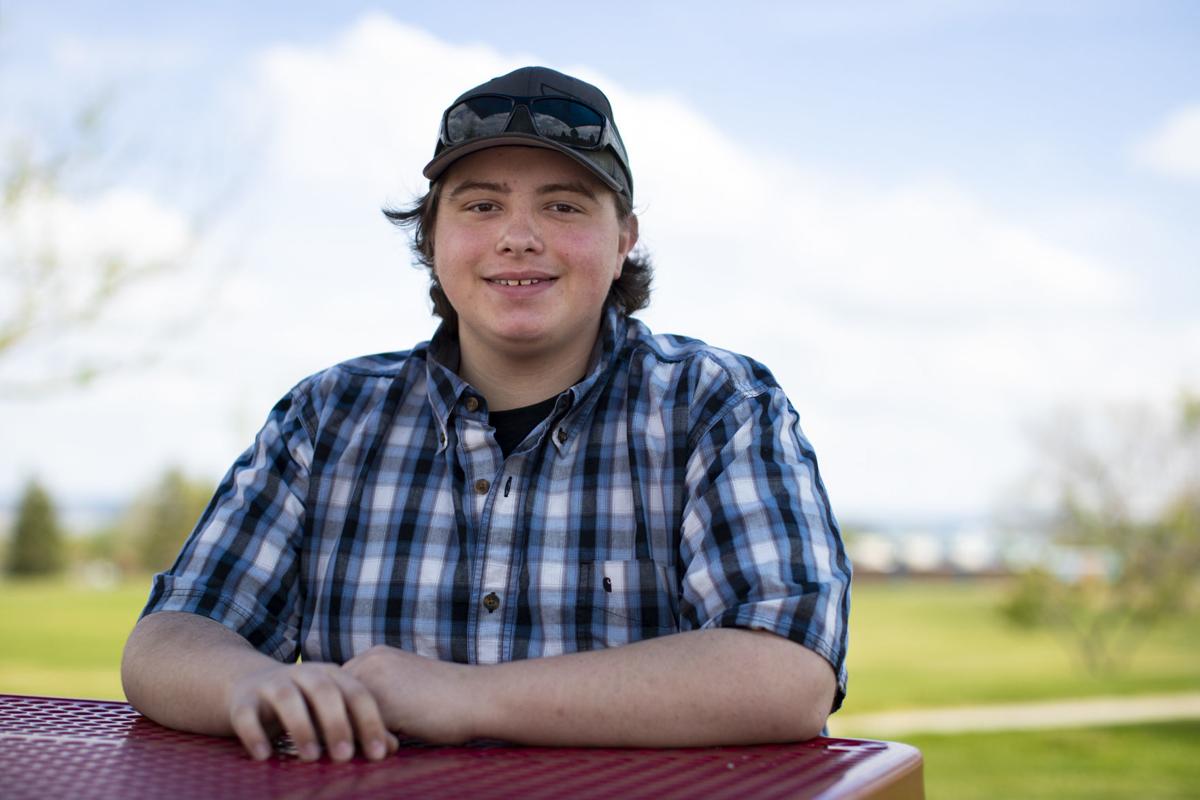 Damian Crawford quickly developed a reputation for exceeding expectations in his government class at West High this year. His answers to questions showed an uncanny understanding of how intricate concepts wove together. 
"He could see the big picture," said government teacher Katie Rehberg. 
Crawford, who will graduate from West High on Sunday, has had to embrace the big picture for a long time. He's worked full-time for more than two years outside of school, sometimes serving as the primary breadwinner for his family, while maintaining strong grades and playing in the school band. 
"(Crawford's work was) just really good at connecting the dots," Rehberg said. "I think a lot of that comes from his experience outside the classroom. He's out working in the world, not just in this little microcosm of the classroom."
He's a quiet kid — perhaps the wrong word for someone who first thinks about paying bills when he gets his paycheck — but prefers to be blunt. He grew up poor, and he wants to build a better life for himself and those around him. He knows he's had a difficult path toward that. 
Crawford has helped care for younger siblings and lived with different relatives. He's seen family members incarcerated. He's battled anxiety severe enough to make him vomit. 
"Looking back at it all, I wouldn't change it," he said. "It'll make me a better person in the long run."
His personality has been molded into someone who not only makes the right decisions, but does so for the right reasons. He doesn't help pay bills just because — he thinks about how his actions affect his younger siblings. 
"He's a real caregiver," West High counselor Beth Tocci said. 
Crawford hopes to study diesel technology in the future, although a hiccup with financial aid paperwork could delay those plans, and to work as a mechanic. He's long enjoyed working on engines, listening to the tangible growl of a job well done. 
And so he's looking forward donning a cap and gown at graduation to reinforce that he not only made it through school, but did the job well.
"He never took easy classes. He was already very college-prep, college oriented," Tocci said. 
Crawford hadn't seen a lot of models of educational success, and some people told him he wouldn't find it. 
"I wanted to prove some of the people that told me I couldn't wrong," he said. 
The right tune
Crawford plays the euphonium, a smaller cousin of the tuba, in a school band. He's played instruments for years, inspired as a small child by his grandma's piano playing. 
Music helps ease his anxiety, he said, and the band offers a sense of camaraderie that was welcome during what could seem like a school-work-sleep-repeat cycle. 
He particularly enjoys playing pieces that demanded coordination from the brass section. 
Individually, it's harder to tell if you're off tune, he said. Having someone else to key off of is important. 
For all the individual responsibilities Crawford has taken on, he sees the value in working as part of a team to create something one person can't.
"You hear the piece instead of the individual instruments," he said — the big picture. 
Get local news delivered to your inbox!
Subscribe to our Daily Headlines newsletter.